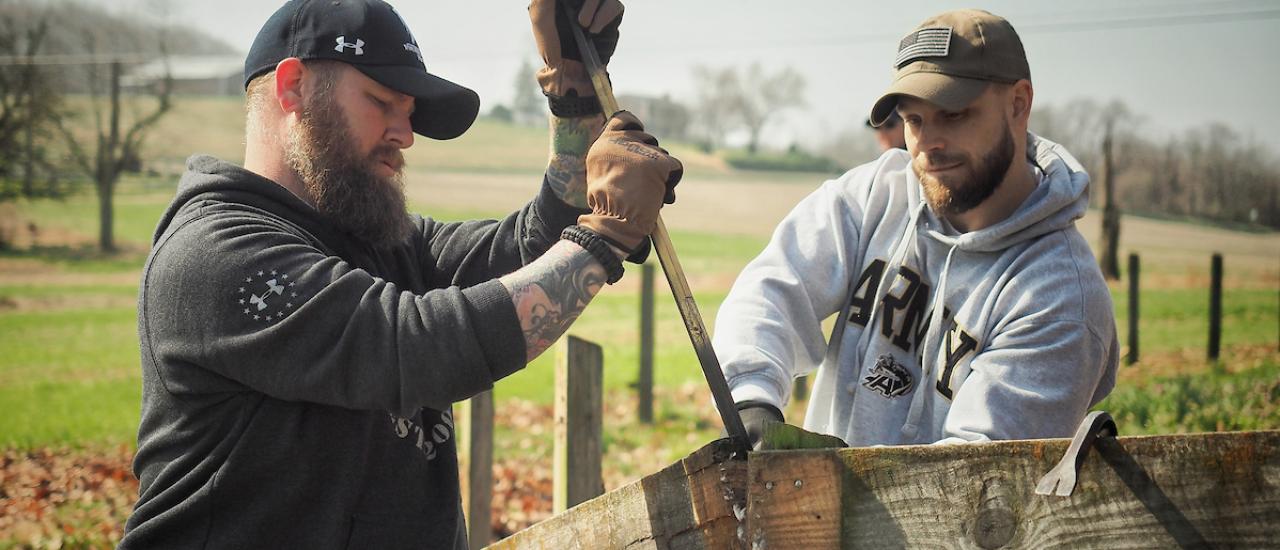 Matt Brant
Park Day
Keeping our nation's heritage preserved & pristine
Join us April 6, 2024, for our annual volunteer event to keep battlefields beautiful.
For 27 years, thousands of volunteers have gathered at battlefields and historic sites across the nation to participate in the Trust's Park Day clean-up effort. Including Boy and Girl Scouts, Rotarians, Lions Club members, church groups, ROTC units, youth groups, Wounded Warrior groups and many others, more than 450,000 cumulative hours of labor have been contributed to projects large and small to keep our nation's heritage not only preserved, but also pristine.
What is Park Day?
Each year, thousands of history enthusiasts, community-minded citizens, families, Boy and Girl Scouts, ROTC units and more come together in an effort to help keep our nation's heritage not only preserved, but pristine. Activities are chosen by each participating site and can include building trails, raking leaves, painting signs, putting up fences and contributing to site interpretation.
In addition to the satisfaction that volunteer work brings, participants receive official Park Day water bottles and may have the chance to hear a local historian describe people and events of the past at their site. Park Day can also be used to fulfill the service requirements associated with scout groups, student organizations, training corps programs, many school systems, and more.
Park Day allows the American Battlefield Trust to cast a spotlight on beloved American landscapes nationwide. Projects will keep historic sites and battlefields clean, open and accessible for the enjoyment of all — this year, Park Day projects included painting signs, garden maintenance, trash and leaf removal, marker clean-up, trail and fence building and more!
Join us on April 6, 2024, for the 28th annual Park Day. Keep scrolling to learn more and get involved!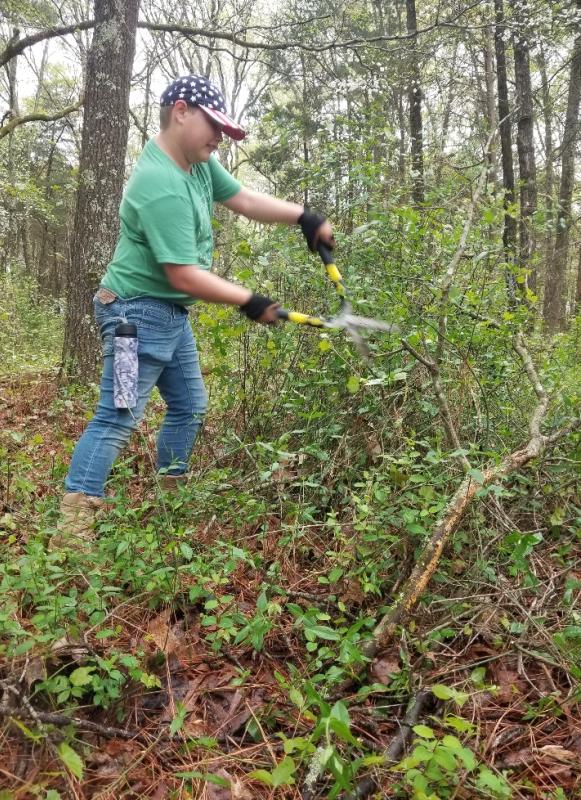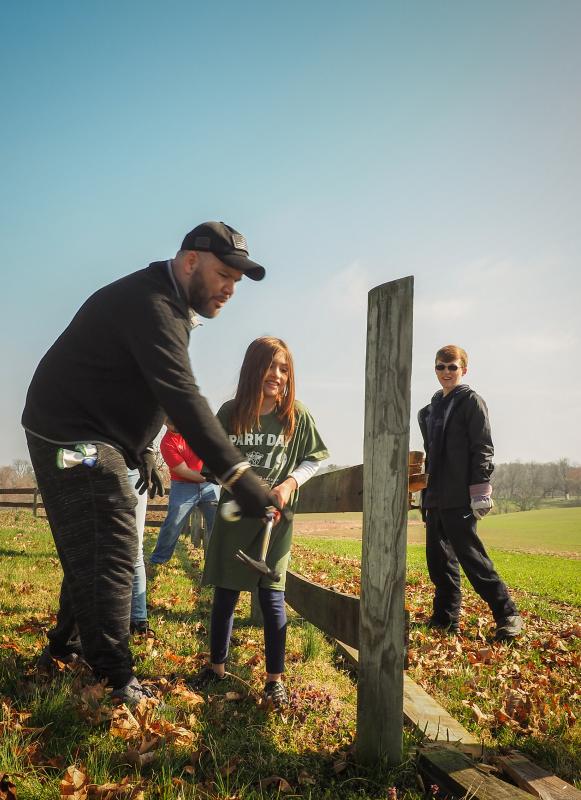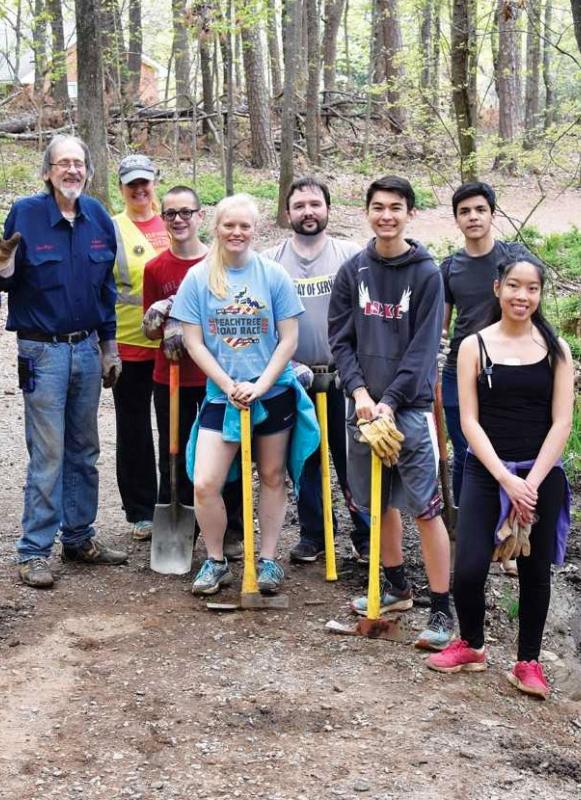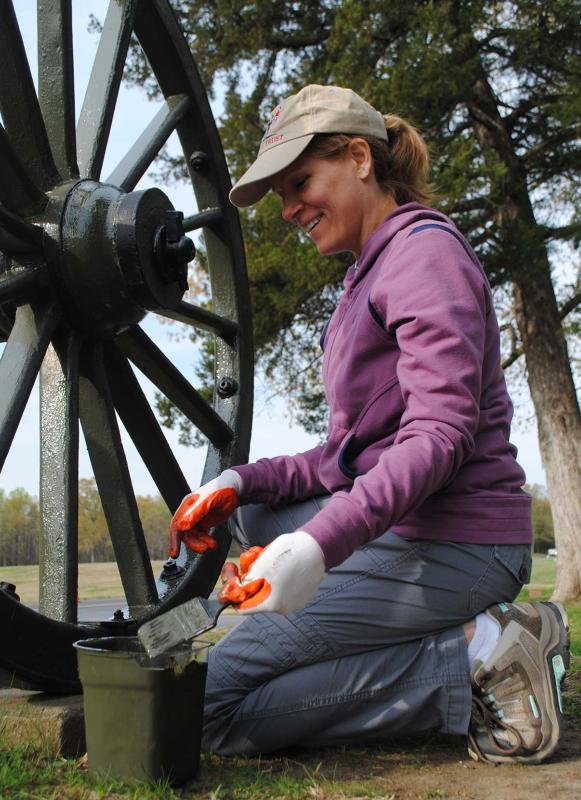 Volunteer Information
Volunteer FAQ
1. When is Park Day?
The official date for Park Day 2024 is Saturday, April 6, 2024. 
2. Where do I register? 
You must directly contact the site at which you wish to volunteer for this information. American Battlefield Trust does not register volunteers. 
3. I don't see the site I'd like to volunteer with listed, what do I do?
We will begin to update our Park Day map in January 2024 so you can keep up-to-date on local events.  If you know of an upcoming Park Day event, we would love to have them register so we can let others know. Please encourage the site to register online when registration opens in December 2023 at Battlefields.org/parkday, or contact Park Day Coordinator, Eugene Stickley at parkday@battlefields.org for more information.
Park Day is an annual hands-on volunteer event to help Civil War, Revolutionary War, and War of 1812 battlefields and historic sites shine their brightest. Individual sites receive support from the Trust— including guidance on promotional tactics, advice on how to secure material donations from local businesses, and thank you gifts for volunteers — but have total control of project details. Popular types of activities include routine grounds keeping, fence and trail maintenance, painting, and more. Learn more about Park Day and how to register online at www.battlefields.org/parkday!
4. Can I bring my family and friends?
Yes, please! Park Day is open to all history enthusiasts, young and old. 
5. How do I share about Park Day?
We'd love to see your photos and videos throughout the day and afterward! Please comment, like and share your experience on your social media channels using #ParkDay2024 and check out our social media for some of our best photos from last year!
6. Is there a rain date for Park Day?
Park Day is a nationwide event, and as such, the weather may vary. Individual sites may have their own rain date and weather policy. Please contact the site at which you would like to volunteer for more information.
7. How do I get a Park Day water bottle?
The American Battlefield Trust coordinates with each registered site to deliver made in the USA Park Day water bottles. Quantities may be limited and will be distributed on a first-come-first-serve basis.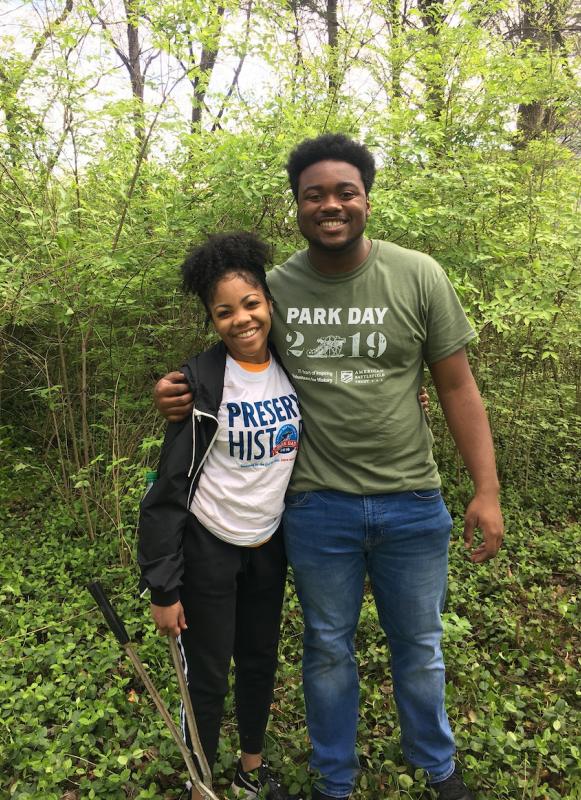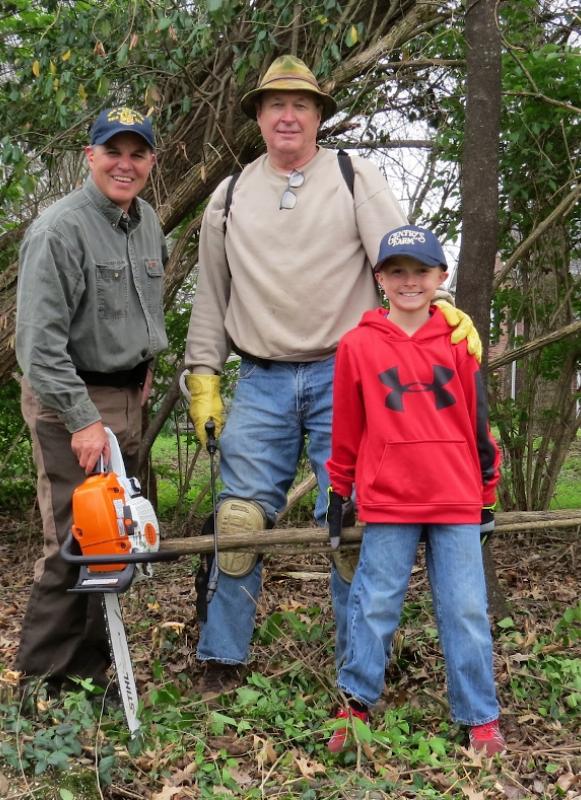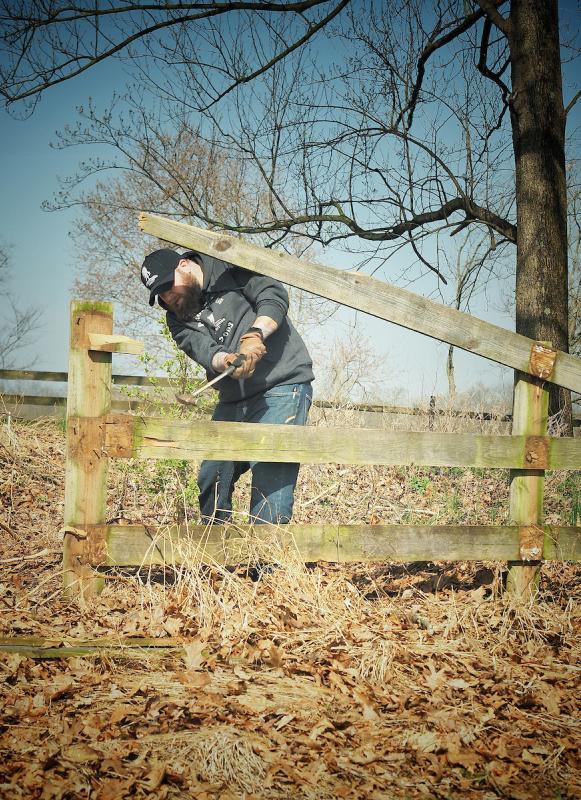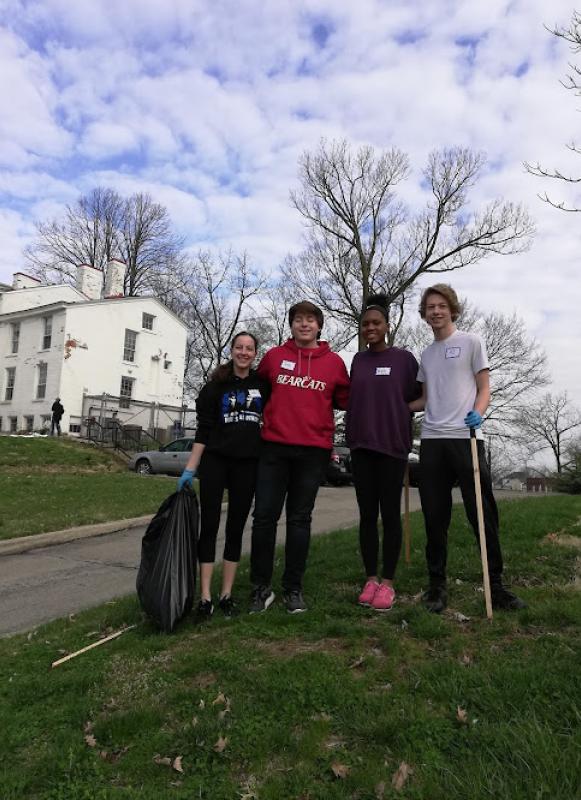 Site Manager Information
Frequently Ask Questions
1. Is Park Day only for battlefield parks?
Not at all. The goal of Park Day is to provide Americans with an opportunity to lend a helping hand at their community's historic sites and museums — and hopefully, learn about our country's history in the process. Though the American Battlefield Trust is focused on preserving America's Civil War, Revolutionary War and War of 1812 battlefields, we welcome all historical parks, homes, museums, forts, cemeteries and more to join us and host a volunteer event.
2. Do I have to hold my Park Day event on the official date?
No! While the official date is April 6, 2024, you are free to hold your Park Day on any day that works best for you.
Each year, due to a variety of reasons (weather, conflict with other events, etc.), several sites hold their event on an alternate date.
3. How does Park Day benefit my site? Why should I participate?
Park Day has the potential to be an extremely rewarding and productive source of volunteer labor for the maintenance and upkeep of your site, as well as an opportunity to promote your site and its unique history. Take advantage of volunteers' efforts where your site needs it the most, whether it's painting, planting trees, trail building, trash pickup or something else.
4. How do I register?
Registration for Park Day 2024 will open up this December. You will need to provide details about your site and instructions for volunteers. You will receive a confirmation email with a link to submit your mailing address to receive your free Park Day water bottles. Note: We CANNOT ship to P.O. boxes.
Important registration dates:
December 2023: Registration opens for Park Day 2023!
February 5, 2024: Registration deadline to be listed in the American Battlefield Trust's membership magazine (sites registered after this can still participate)
March 17, 2024: Registration deadline, if sites wish to be listed on the American Battlefield Trust's website and receive water bottles.
April 6, 2024: Park Day!
5. What do I get from the American Battlefield Trust when I register?
The American Battlefield Trust will provide the information you need for organizing and hosting your Park Day event, soliciting volunteers, getting media coverage, and working with the Trust to promote the event. You will also receive templates for Volunteer Sign-in, a Site-specific Press Release and a Letter to Businesses.
You will also gain access to the 2024 Park Day Guide. From months out to a day-of checklist, this guide is invaluable.
The Trust will post your site information for volunteers on our site at Battlefields.org/parkday, where it will be available to our 55,000 members and 800,000+ social media followers.
6. How do I recruit Park Day volunteers in my community?
Park Day is all about getting volunteers from the surrounding community to come out and pitch in. You will find there are lots of volunteers in your area, willing to help. Look for them in Civil War Roundtables, local conservation groups, local history groups, reenactment groups, churches, Scout troops and local elementary schools, high schools and colleges. For many school-aged volunteers, it's a great way to earn volunteer hours! Post on your social media sites. Obtaining media coverage in local newspapers and TV news is a great way to garner volunteers — and gain attention about your site afterward.
7. What kinds of jobs are recommended for Park Day volunteers?
Where do you need help the most? In the past, other sites have used Park Day for activities such as: landscaping, clearing brush, trash removal, erecting or repairing fences, moving, setting up or taking down artillery, installing markers and interpretative signs, tree planting, building and clearing trails, and painting.
Please be as detailed as possible about what your volunteers will be doing, and also please remember to take into account volunteers that may be children or elderly – there should be something for everyone to do!
8. Will my site get media coverage?
The Trust will release national and state-level press releases regarding Park Day. We will provide you with information and tips about how to gain other media coverage for your site.
9. Is there a rain date for Park Day?
Park Day is a nation-wide event, and as such, the weather may vary. We encourage individual sites to schedule and/or announce a rain date, as they see fit.
10. What if I don't have enough water bottles?
Please contact us at parkday@battlefields.org. We only have a limited amount, but we may be able to find a few extra at the final hour.
11. What happens afterward?
Hopefully, your site will be in tip-top shape for the tourist season! Show it off by sending us your photos, videos, sign-in sheets and any memorable stories from the day! We feature many of your photos and stories online and in our award-winning magazine, Hallowed Ground.
12. I took some great photos and was featured in media coverage, how do I share this with the American Battlefield Trust?
Please share your successes on our social media channels with #ParkDay2024.
13. My question wasn't answered here. What do I do?
Don't hesitate to reach out to us! Please get in touch with Eugene Stickley, Park Day Coordinator at parkday@battlefields.org.
2024 Site Manager Materials will be available soon. In the meantime, feel free to consult our 2023 resources: