Buddy Secor
Membership
The American Battlefield Trust relies on dedicated individuals like you to continue our mission. Your membership helps ensure that these hallowed grounds are forever preserved and that citizens understand why they matter.
Join the American Battlefield Trust today and you'll be part of the team that is dedicated to saving America's battlefields, educating the public about our nation's story, and inspiring Americans to visit the places where history happened. 
We are deeply grateful to all or our members who have helped save us more than 52,o00 acres in 24 states. Your membership helps ensure that these hallowed grounds are forever preserved and that citizens understand why they matter.
As a member, you will receive a membership card, our award-winning quarterly Hallowed Ground magazine, battlefield maps, invitations to special events — where you'll meet some of your 50,000 fellow members, from all 50 states and worldwide — and more.
 
With your generous donation today, you will become a member of the American Battlefield Trust. In addition to playing a critical role in saving America's hallowed ground, you'll receive our member benefits, including:
Exclusive History Content:
Quarterly issues of Hallowed Ground, our award-winning magazine packed with Civil War, Revolutionary War and War of 1812 history from the finest authors and information on Trust activities.
2021 Wall Calendar, featuring historical dates and powerful, breathtaking images of preserved battlefields taken by our gifted and incredibly generous Distinguished Photographer Corps.
Our signature Battle Maps, printed on high-quality paper, along with regular mail communications with in-depth history about the current efforts to save hallowed ground.
Email subscribers will receive new online multimedia content, history snapshots of battle anniversaries, events, and historical figures, and opportunities to get involved with events.
Invitations to Tours & Events:
Invitation to our Annual Conference, four days of camaraderie and top-notch battlefield tours at a unique historic location. The Annual Conference allows members to walk the ground they have saved with some of the best guides in the country.
Quartermaster ($100/yr or $8.33/month) members and above gain access to our exclusive "pop-up" tours — both in person and online virtual tours — with Chief Historian Garry Adelman or other experts.
Color Bearer ($1000/yr or $84/month) members gain access to even more events, as well as special tour options at the Annual Conference and more.
Discounts:
10% Discount in the American Battlefield Trust's online store, featuring history books, American Battlefield Trust apparel, historical artwork and more.
$59.95 for a premium subscription to Fold3, a subscription service by Ancestry offering millions of Civil War records to help your personal ancestor research. This is a 25% discount; a further discount is available for Color Bearer members.
 25% off an annual subscription to Valorous TV, a subscription service focused on bold and brave films, stories and reports of courage and uncommon valor from the Revolutionary War through the Civil War, the World Wars, and more recent wars and conflicts.
10% off Stephen Ambrose Historical Tours, a tour company founded by one of the leading American historians of the 20th century. The group has conducted hundreds of tours, bringing thousands of heritage tourists to iconic sites in American history.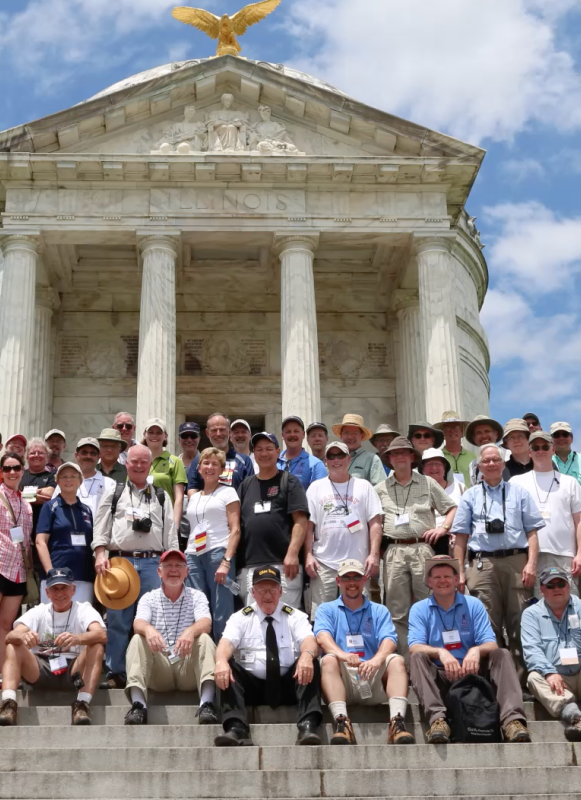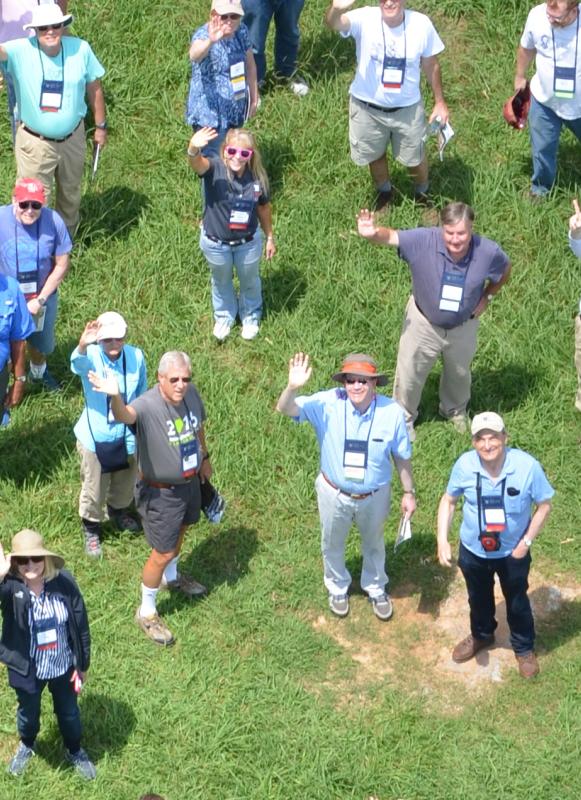 Who do I contact with questions about my membership?
Please contact Jonelle Deavers, Senior Associate for Membership, at 301-665-1400 ext. 7304 or jdeavers@battlefields.org with any questions about your membership status or address changes. You can also reach our membership headquarters toll free at 1-888-606-1400 for general inquiries.
For Color Bearer membership questions, please contact Lee Bruch, Manager for Color Bearers, at 202-367-1861 ext. 7228 or lbruch@battlefields.org.
Is my membership tax-deductible?
Yes, membership gifts are tax-deductible, minus the declared value, if applicable, of any free gift you may have accepted along with your new membership or membership renewal. 
How are membership funds used?
These funds are used to help with our day to day operating expenses. These expenses (such as paying the Trust's hard-working staff) are essential to completing our mission of preserving battlefield land and educating the public about what happened there and why it matters. Additionally, in the event extra money is needed to acquire battlefield land, membership funds may be used to secure those sites as well.
Can I support the Trust through a monthly reoccuring gift?
Yes, we highly encourage supporters to set up a monthly reoccurring gift so that you don't have to remember to renew your support, so that we receive a predictable stream of support that allows us to make future plans, and to save us funds so that we have more money to dedicate to preserving battlefields and educating the public. Some members also find that with a monthly gift, they are able to consider joining as a Quartermaster ($10/month) — to enjoy our new Pop-Up Tours — or even a Color Bearer ($84/month). Simply indicate how much you want to give each month on the online membership page and click the box to indicate that you would like to repeat that gift each month. For questions, contact Jonelle Deavers at 301-665-1400 ext. 7304 or jdeavers@battlefields.org.
What is Color Bearer membership? 
The Color Bearers are the leaders of the battlefield preservation movement. Color Bearer membership dues start at $1,000/yr 0r $84/month. Color Bearers receive invitations to exclusive events, recognition in Hallowed Ground, special historian-led battlefield tours, and more. For Color Bearer membership questions, please contact Lee Bruch, Manager for Color Bearers, at 202-367-1861 ext. 7228 or  lbruch@battlefields.org. 
What are Pop-Up Tours?
We are pleased to offer a new benefit to Quartermaster ($100+/yr or $10/month) and above members to join us on the battlefield — virtually and in-person — for "pop-up" tours to visit the land we've saved and understand the events that transpired there. Please note that these tours will not be in the style of our typical Annual Conference or Color Bearer weekend tours that many of you have joined in the past. We will not be on a bus, and meals, water, snacks, etc. will not be provided. What we will provide are expert guides who will bring the story of the land to life. Each of these tours feature varying activity levels, so be sure that you check and see how much walking and standing will be involved. Upcoming tours will be announced via email.
Can I mail in a membership rather than pay online?
Yes, of course! Please print off this form and send it, along with your check if that's your preferred payment method, to our membership headquarters: 
American Battlefield Trust 
1140 Professional Court 
Hagerstown, MD 21740 
Where is my new member or renewal free gift?
We sometimes offer the option to accept a free gift with your new or renewing membership. Since we are a non-profit organization, we send these "premiums" through the bulk mail instead of sending them first class. This means that it may take a bit longer for you to receive your gift — but it ensures that the funds you gift us are being used efficiently for completing our mission. Therefore, you can expect your free membership gift to arrive in approximately 8 to 10 weeks from the time we receive your gift.
Can I give a gift membership to someone?
Yes! Gift membership levels start at $35 and gift recipients will receive a personalized eCard from you. For more information, please visit: https://www.battlefields.org/give/membership/gift-membership.
Can I use a gift of stock to fund my membership?
Most, certainly! By donating stock you can receive superior tax benefits, and this is an excellent tax strategy for charitable giving. When you make the donation, please ask your broker to specify that the donation is for your membership. For more information, please visit: https://www.battlefields.org/give/stock.
How do I have my employer match my membership gift?
Many employers have programs that will match charitable gifts made by their employees to eligible nonprofits. If your employer offers a matching gift program, please check with them for specific instructions. For more information, please visit: https://www.battlefields.org/give/matching-gifts.
I'm a federal government or military employee; how do I become a member through the Combined Federal Campaign (CFC)?
To donate, please use CFC #11785 on your CFC pledge card.  If you have included the American Battlefield Trust and would like to use your gift for membership, be sure to include your name and contact information on your pledge card; otherwise, we will not be able to properly acknowledge your donation.  Please also let us know directly via phone or email of your gift, especially if you are a Color Bearer.  Please contact Meaghan Hogan at (202) 367-1861 x7242, or mhogan@battlefields.org, so we may ensure your donation is properly recorded.
Please be aware that your membership gift through the CFC may not be immediately acknowledged.  Due to reporting timelines of CFC donations, we do not receive lists of donors for a number of months after the CFC season ends.
For more information, please visit: https://www.battlefields.org/give/cfc.