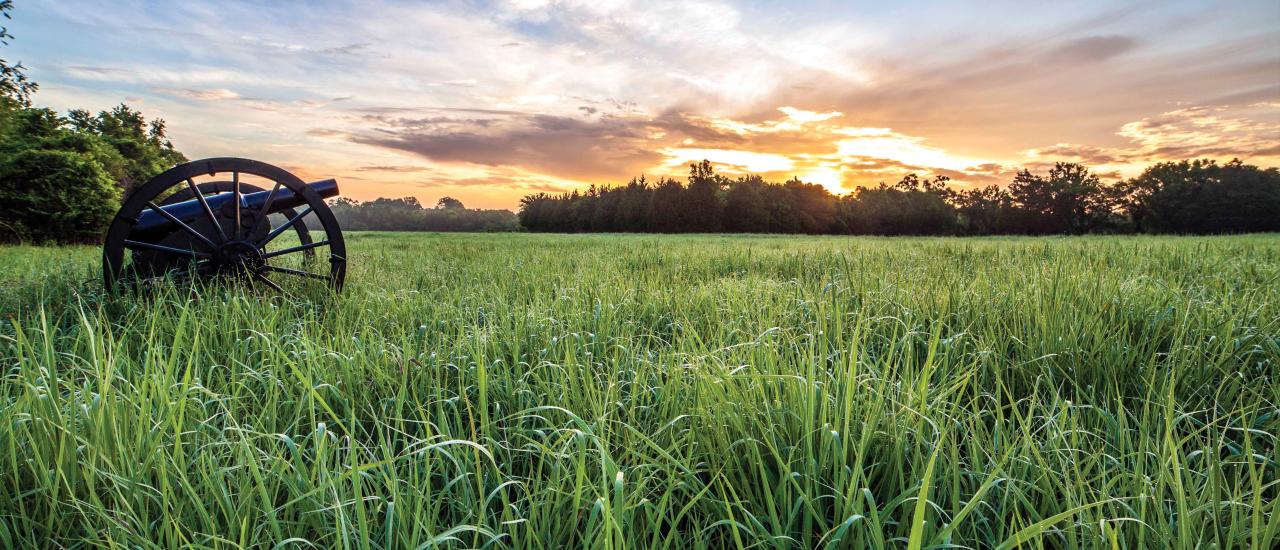 Our Work
About the American Battlefield Trust
The American Battlefield Trust preserves America's hallowed battlegrounds and educates the public about what happened there and why it matters. As the nation's leading heritage land preservation organization, we have saved more than 57,000 acres of battlefield land in 25 states to date — thanks to the support of our members & partners.
Preserve Our National Heritage
By preserving the sites of our nation's formative conflicts — the American Revolution, War of 1812, and Civil War —the American Battlefield Trust provides a means to experience stories that shaped the nation we have become. Our nonprofit, nonpartisan nature unites many voices to advocate for the future generations on whose behalf we safeguard these resources.
Saved Land
See the hallowed ground preserved by the American Battlefield Trust
Educate the Next Generation
We keep alive the memory of our country's formative conflicts through a broad range of heritage tourism and education initiatives. Battlefields are outdoor classrooms, teaching young and old about the sacrifices made to secure the precious freedoms we enjoy today.
Inspire a Legacy
By protecting the landscapes where important battles occurred, we are creating living memorials — not just to the 800,000 Americans who perished in the conflicts of America's first centuries, but to all of the men and women who have answered this country's call, prepared to give their last full measure of devotion.
Like, Share, and Subscribe