What members and others have to say about the American Battlefield Trust
Let me just say how proud I am of what the American Battlefield Trust accomplishes every year to save our Civil War battlefields and heritage. To know I can play a small part in helping such a great effort and to see positive results really makes my day! It is truly amazing what people all across this country can do when there is a solid, very focused organization at work.
Kevin & Lisa Kenz, Kalamazoo, Michigan, Members since 2007
 
The American Battlefield Trust has given me undreamed of power, through my modest contributions, to preserve in perpetuity, important, irreplaceable parts of our priceless American heritage. If I achieve nothing else in life, I know that I have done something of importance.
Gary Wayne, Buffalo Grove, Illinois, Supporter since 2005
 
We all want to have some meaning in our lives. We all want to wake up and say we've done something that day that matters. Remembering the greatest pain our nation has ever suffered, preserving the sites where the pain was felt at its most acute, passing on respect for those who fought from then to now, that is meaning and is a great day's work when we know that we have participated, along with Jim, along with everybody else, in this whole group's work. Our children's children will be able to walk these sacred fields and just have a hint of an idea of the sacrifice it took to build this glorious nation.
Ben Stein, noted author, economist, commentator and well-known actor
 
It is, I believe, essential for us to hold on to our history, our values, and our traditions, that we might have guidance in the future. The preservation of Civil War battlefields accomplishes all three.
Bill Trimble, Color Bearer
 
A nation is built on memory of its past. A nation's people must access this past to make decisions about the future. The past is not only words of scholars, statesmen, and ordinary people.
Herb Sayas
 
The more I study the Civil War, the more impressed I am by the motivations of the common soldier: their devotion to ideals, their patriotism, concern for comrades and religious faith. Their sacrifice has hallowed the ground on which they fought. We, as Americans, owe it to those soldiers and to future generations to protect that ground.
Bruce Miller
 
I recently watched the ground mist rise at dawn on the Antietam battlefield. It became even more evident to me that there is no substitute for this land. The communication from the quiet of such places cannot be duplicated in the classroom or on the pages of books. You must stand where those stood who sacrificed so much for us – to understand. These fields of honor and courage are touchstones of memory that simply must be saved. We all know time is running out. We certainly cannot do nothing. The American Battlefield Trust gives us the chance not just to do something, but to do more.
Kenneth Ramsey, Color Bearer
 
For us it is a unique feeling to leave something to the future for people we will never know but to realize now that they will experience what we have experienced. It may be a fanciful thought but we like to think that sometime after we are gone that the money we leave to the American Battlefield Trust will buy a section of battlefield and two people, maybe yet unborn will walk over it and think of the nameless people who helped preserve it.
Ken and Wanda Hayward
 
I do not contribute to very many charities; only those that are trustworthy. The American Battlefield Trust is an organization that I feel I can trust as demonstrated by your documented results. The Hallowed Ground Magazine is very good at keeping members up to date on property acquisitions.
Neal Hooten
 
When we joined the American Battlefield Trust in 2005, we thought we would be sending a few donations and not much else. However, we decided to become more active after seeing what the Trust has accomplished through the dedication of its staff and members and the impressive way it has made the best use of its financial resources.
Don and Lauren Balyeat, Color Bearer
 
I admire the work that you do and feel that it is an honor to help out in some small way. In my case, I feel an obligation to honor in some small way the brave men who sacrificed everything for what they believed in.
Joe Cardinale Patterson, New York, Supporter since 1995
 
I will continue to support your work as I enjoy the outcome and intend to visit every site I can in the coming years. So please keep up the good work and thank you for all your efforts.
John Richards, New York, New York, Supporter since 1993
 
We became members and try to help save as many battlefields as we can. Why? So others may also someday find where their ancestors fought, were sounded, taken prisoner or died.
Bruce and Rachel Dahlgren, Oklawaha, Florida, Members since 2007
 
Thank you for your leadership and dedication in your efforts to preserve America's history and heritage. I am proud to be a part of the American Battlefield Trust. Your work will help continue the education about the American Civil War... Keep up your outstanding worth with the American Battlefield Trust. I feel like I am part of something very special with your organization.
James Aaron Bolles, Madison, Wisconsin, Member since 2006
 
Why it is important to me to leave a bequest for the American Battlefield Trust is really no different than why it is important to be an active contributing member while I'm still here. That is, the Civil War was one of a very few defining periods in our history and it is essential to preserve that legacy and respect the hallowed ground on which it was fought. I believe the American Battlefield Trust has been the most effective organization for accomplishing not just the preservation mission, but for ensuring the ongoing education aspect of that preservation. Hence, I feel fortunate to have the means to make a lasting impact.
Fred Forman, Fairfax, Virginia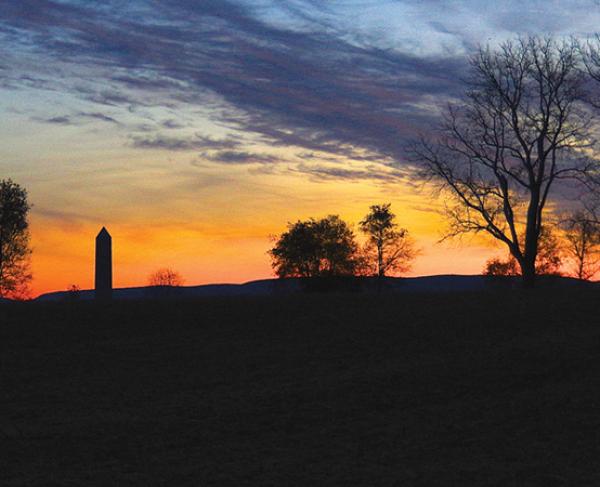 Support the American Battlefield Trust in the way that's right for you!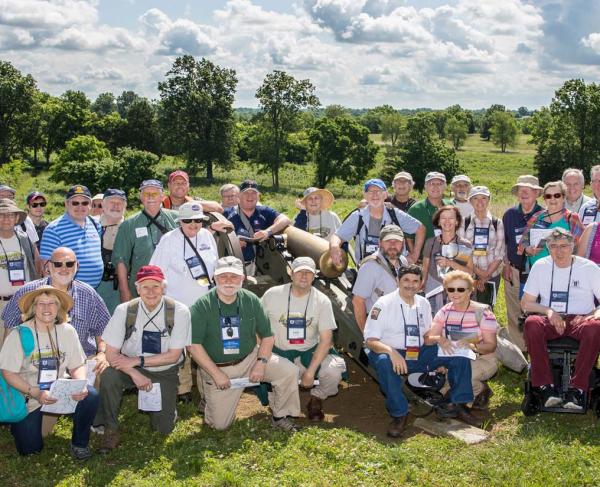 Membership
The American Battlefield Trust relies on dedicated individuals like you to continue our mission. Your membership helps ensure that these hallowed...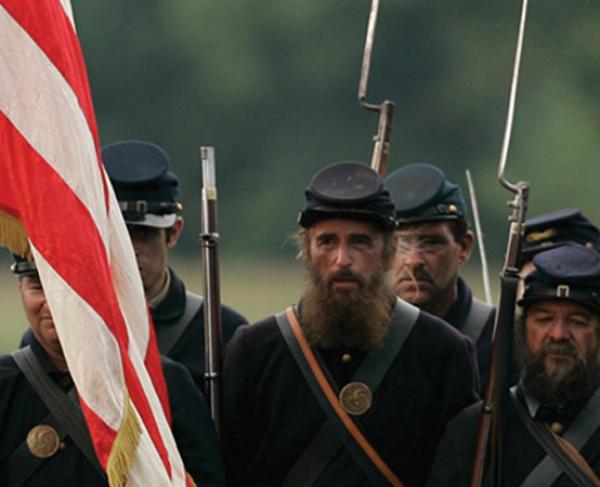 Support
As their 19th-century counterparts were uniquely and appropriately acclaimed for their courage, American Battlefield Trust Color Bearers will be...