Henry Lee III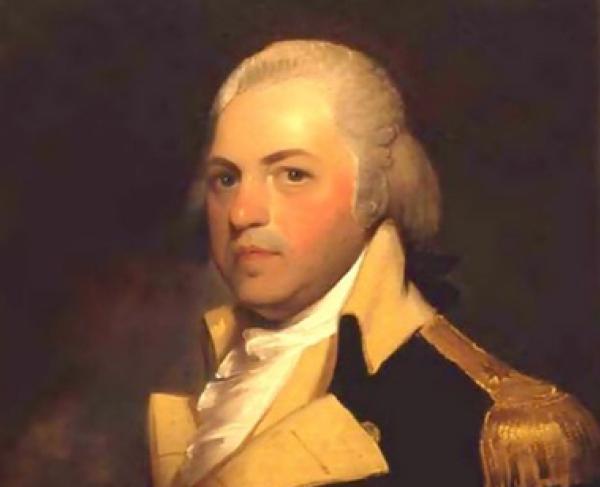 TitleLieutenant Colonel
War & AffiliationRevolutionary War / Patriot
Date of Birth - DeathJanuary 29, 1756 - March 25, 1818
Henry "Light-Horse Harry" Lee distinguished himself as one of the Revolutions most skilled and able guerrilla fighters. He began his military career as a captain of the 5th Virginia Light Dragoons and quickly earned a renowned reputation for horsemanship, hence the moniker "Light-Horse Harry." In 1773, he was promoted to major and took command of a mixed cavalry and infantry corps called Lee's Legion.
Lee advanced his reputation at the Battle of Paulus Hook in New Jersey on August 19, 1779. Leading a surprise nighttime raid on the British held fort, Lee and his men captured over one hundred British with only a few loses. After Paulus Hook, Washington commended Lee for the "remarkable degree of prudence, address and bravery" shown on this occasion. The Continental Congress voted to present Lee with a gold medal—an award not given to any other officers without a general's rank.
By 1781, Lee was wreaking havoc in the southern backcountry. Now a Lieutenant Colonel, he teamed up with General Francis Marion and Andrew Pickens for a campaign of terror against Loyalists. This campaign peaked with the Battle of Haw River or Pyle's Defeat, where Lee and his dragoons killed nearly 100 Loyalists without losing a single man. He went on to lead his legion in engagements at Guilford Court House, Siege of Ninety Six, Eutaw Springs, and was present at Cornwallis' surrender at Yorktown.
After the war, he was elected Governor of Virginia, serving three one-year terms, and he commanded the militiamen sent to put down the rebels during the Whiskey Rebellion.