John Harris Cruger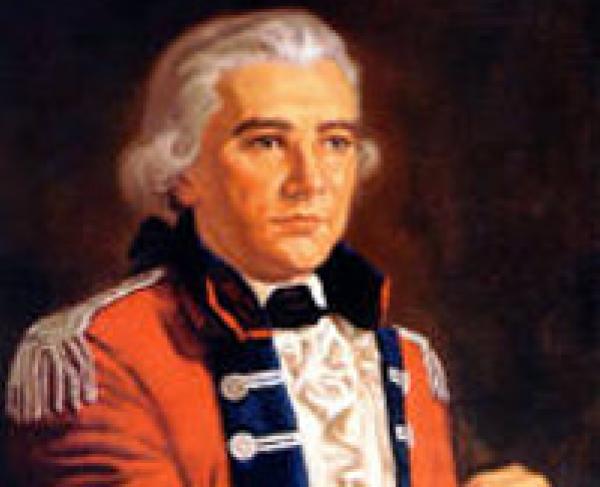 TitleLieutenant Colonel
War & AffiliationRevolutionary War / British
Date of Birth - DeathDecember 25, 1737 - June 3, 1807
John Harris Cruger was born on December 25, 1737, to a well-established New York merchant family in Jamaica. Cruger was likely educated at King's College, now Columbia University, and eventually managed the family business in Jamaica, running sugar and molasses to New York. In 1771 he became governor of King's College, a position his father and uncle previously held. In 1773, he took his father's place in the Governor's Royal Council. However, in the wake of Patriotic fervor, Cruger was forced to hide from American protesters because of his loyalist sentiments until the British took over New York in 1776. 
At the start of the Revolutionary War, Cruger was commissioned as a Lieutenant Colonel in the British army and given command of a battalion in his father-in-law Oliver DeLancy's brigade. The brigade was primarily comprised of loyal New England colonists. During the winter of 1776-1777, Cruger's command helped build a fort in Huntington, New York. In 1778, Cruger and his battalion moved to the growing front in the Southern colonies. They played a vital role in the Sieges of Savannah and Charleston, along with the Battle of Camden, South Carolina. Finally, in June of 1780, Lord Cornwallis gave Cruger command over the British outpost at Ninety Six.  
Once Cruger made his way to the town, he immediately set about reconstructing the town's defenses and was instrumental in designing the star fort. In 1781, Patriot forces under Nathanael Greene besieged Cruger's outpost. During the Siege, Cruger's leadership was instrumental in the British holding the outpost. At one point, Patriot forces constructed what was known as the Maham tower and began to fire into the British lines. Cruger ordered that they make sandbags and heighten the walls, which worked to protect his men. Then, on June 18, Greene launched an all-out assault on Cruger's lines. At first, Greene's men held success and nearly captured the star fort but were driven back. Ultimately, Cruger's stubborn defense forced Greene to pull back and end the siege. After the siege, Cruger went on to fight in the Battle of Eutaw Springs. 
After the war, Cruger returned to New York and discovered that American forces had seized his property. Faced with no other alternative, he moved to London and settled in Beverly, Yorkshire, when he passed away on June 3, 1807.
Three Battlefield Tracts Spanning Three Wars
Three parcels of land totaling almost seven acres — with history spanning the French & Indian War, the Revolutionary War, and the beginning shots of...
Related Battles
Battle Facts
South Carolina | September 8, 1781
Result: British Victory
Estimated Casualties
1,461
Battle Facts
South Carolina | May 22, 1781
Result: British Victory
Battle Facts
South Carolina | August 16, 1780
Result: British Victory
Estimated Casualties
2,224