Eliakim Parker Scammon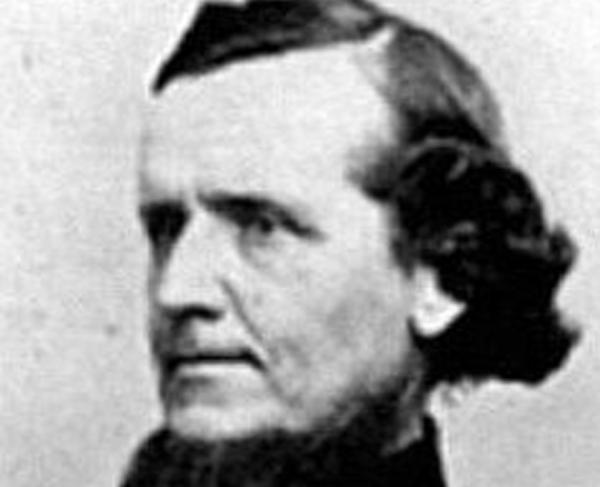 TitleBrigadier General
War & AffiliationCivil War / Union
Date of Birth - DeathDecember 27, 1816 - December 7, 1894
A less famous college professor from Maine who would become a Civil War general, Eliakim Parker Scammon was born on December 27, 1816, in Whitefield, Maine. He attended West Point and graduated ninth in the class of 1837, a cohort that included a slew of future Civil War generals including Braxton Bragg, Jubal A. Early, Joseph Hooker, and John Sedgwick. He remained at the Point after graduation to teach mathematics, which he did until September 1838.
He was named one of the original officers in the United States Army Corps of Topographic Engineers and fought against the Seminoles in Florida. During the Mexican-American War, he served as one of General Winfield Scott's aides, alongside future notables Robert E. Lee and George B. McClellan. After the war, he took part in various surveying assignments and was promoted to captain in 1853. In 1856, however, he was dismissed from the army for disobeying orders. Scammon then moved to Ohio, where he again taught mathematics at Mount St. Mary's College, and then the Polytechnic Institute of the Catholic Institute in Cincinnati.
At the outbreak of the Civil War, he offered his services to the governor of Ohio, who gave him command of the 23rd Ohio, later dubbed the "President's Regiment," as among the men of the regiment were future presidents Rutherford B. Hayes and William McKinley. As part of the Kanawha Division, named for its operations in the mountains of Western Virginia, Scammon led the regiment well, finding success at the Battle of Carnifex Ferry.
In late 1861, Scammon was assigned to command the 1st brigade in the Kanawha Division, which was incorporated into the IX Corps of the Army of the Potomac in early September 1862. Scammon's men were engaged heavily at Fox's Gap on South Mountain, where corps commander Jesse Reno was killed. Jacob Cox, commander of the Kanawha Division, replaced him, leaving Scammon in command of the division. He led the division at Antietam, seeing only minor combat but fighting well. He was appointed to brigadier general in October 1862 and returned with the Kanawha Division to the region of their namesake.
On February 3, 1864, Scammon was asleep on a steamboat on the Kanawha River when it was raided by Confederate guerillas. He was held as a prisoner of war for six months, during which time his health deteriorated. To restore his health, he was sent to South Carolina where he commanded the Northern District in the Department of the South. Yet after only two weeks, he was captured again. He was only in captivity for five days before being exchanged, after which he was assigned to command the District of Florida for the rest of the war.
In 1866, Scammon was named U.S. consul to Prince Edward Island, a position he held until 1870. After, he moved to New Jersey, where he once again became a professor of mathematics, this time at Seton Hall College. He died in New York City on December 7, 1894, after a battle with cancer.
Related Battles
Battle Facts
Frederick County and Washington County, MD | September 14, 1862
Result: Union Victory
Estimated Casualties
5,010
Battle Facts
Washington County, MD | September 17, 1862
Result: Union Victory
Estimated Casualties
22,717