Daniel McCook, Sr.
Leader of the Tribe of Dan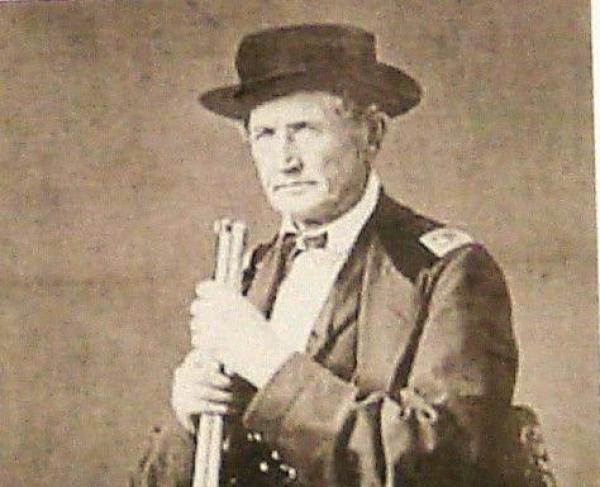 TitleMajor
War & AffiliationCivil War / Union
Date of Birth - DeathJune 20, 1798 - July 21, 1863
Daniel McCook, Sr., was born on June 20, 1798, in Canonsburg, Pennsylvania, and was the son of an Irish Revolutionary who fled to the United States in 1780. Though Daniel initially worked for a lawyer, he went on to college and graduated from Jefferson College and became a lawyer himself.
When Daniel McCook was nineteen years old, he married Martha Latimer on August 28, 1817. The marriage produced an astounding twelve children – nine boys and three girls, all of whom made name for themselves.
The newlywed McCooks remained in Pennsylvania for some years but, in 1826, moved to the state of Ohio, first to New Lisbon, then on to Carrollton. McCook hung his shingle in Carrollton and practiced law. In his adult life, Daniel was a devout Christian and worked for the churches near his town. He was an elder of John McMillan's Church, a Presbyterian church just across the Ohio-Pennsylvania border.
McCook was active in local politics throughout his time in Ohio, promoting the construction of canals in the Ohio Valley. This was a great idea for travel and trade, but was soon undermined by the railroad industry.  
With the Battle of Fort Sumter and the official start of the war on April 12, 1861, the United States was at war with itself, and unlike many democrats, McCook sided with the Union. At about sixty-three years old, he volunteered his services to the Union cause.
Daniel participated in several battles as a volunteer, one of which included the first Battle of Bull Run. One of his sons, Charles, served as a private in an Ohio unit during the battle. As the day turned against the Federals, Daniel tried to warn his son of the ensuing defeat, but he was too late. Charles is mortally wounded. Sadly, dying in his father's arms.
Eventually, Daniel McCook was awarded a commission and officially enlisted in the Union Army in the spring of 1862, assigned a post close to home in Ohio as a major in the U.S. Volunteers Paymaster's Department. That same year, another of Daniel's sons, General Robert McCook, was wounded at the Battle of Shiloh, but survived. While on the march, his ambulance became separated and was ambushed by Confederate guerillas. Robert was mortally wounded. Stricken by grief, Daniel sought revenge against the Rebels.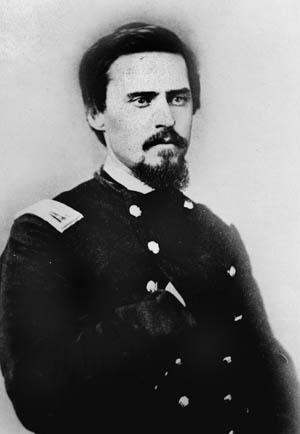 During the summer of 1863, Confederate General John H. Morgan led a raid into Indiana and Ohio. Morgan's raid created chaos and confusion. The raid carried Morgan and his men into southern Ohio. On July 19, 1863, Federal troops attacked Morgan early in the morning at Buffington Island. The Confederate troops planned to cross the Ohio River back into Kentucky, leaving Ohio.
Before the fight at Buffington Island, Maj. McCook joined the Federal pursuit of Morgan's forces. Fueled by the desire to find his son's killer, and against orders from General Henry Judah to join the battle, McCook rode out in search of vengeance. Rumor has it that the Confederate commander who killed his son is part of the Rebel force now gathering on the banks of the Ohio River.
Through the very thick fog on that early July morning, a skirmish with the Rebels leaves the Union with thirty of their men captured, twelve wounded, and two killed. Among the wounded is Daniel McCook. Daniel McCook died from his wounds on July 21, 1863, the second anniversary of his son Charles' death at First Bull Run.
Major Daniel McCook was buried with full military honors in Spring Grove Cemetery in Cincinnati, Ohio.
Help Restore Three Sites to Their Wartime Appearance
These crucial and necessary restoration projects at Antietam, Fredericksburg, and Harpers Ferry are not only sizeable, but we are required to complete...
Related Battles
Battle Facts
Fairfax County and Prince William County, VA | July 21, 1861
Result: Confederate Victory
Estimated Casualties
4,878
Battle Facts
Washington County, MD | September 17, 1862
Result: Union Victory
Estimated Casualties
22,717
Battle Facts
Portland, OH | July 19, 1863
Result: Union Victory
Estimated Casualties
1,012