Saving Old Dirt: The Preservation of Earthworks
Explore how these man-made defenses, once protection for soldiers, stand up to erosion.
Melissa A. Winn
Soldiers have long used physical barriers to protect themselves using whatever was available—existing stone walls, fences and terrain—as cover.  They could also augment these features or construct fortifications from scratch.
A few examples:  During the Revolutionary War, the American and French armies at Yorktown constructed a series of parallel earthworks to shield their movements as they moved ever-closer to the British defenses, ultimately bombarding them into surrender in a victory that cemented American independence. The dramatic topography around Vicksburg, was enhanced with earthen redoubts by the besieged Confederate army, creating daunting defenses. The towering bulwark of Fort Fisher protected the South's precious harbors. The long, snaking lines that marked the beginnings of trench warfare are still visible in the woods around Petersburg.
These remain valuable teaching tools for those seeking to understand the battlefields' landscape, but their very nature makes them vulnerable. Modern historians and preservationists are faced with a deceptively simple question: How do you protect dirt from erosion and allow future generations to learn on battlefields?
How Earthworks were Preserved in the Past
Long before any modern cultural resource protection guidelines existed, one way to extend the lifetime of earthworks was to simply redig them, as famously happened at the Yorktown Battlefield. After the 1781 siege, General George Washington ordered that his siege lines be destroyed so British forces could not use them to retake the town and surrounding area. In 1862, Confederates reworked much of the British defenses surrounding the town, thus altering the interpretive landscape dramatically. Then, in the 1930s, at the height of the Great Depression, Civilian Conservation Corps (CCC) employees began to redig the American and French trenches surrounding the Yorktown Battlefield.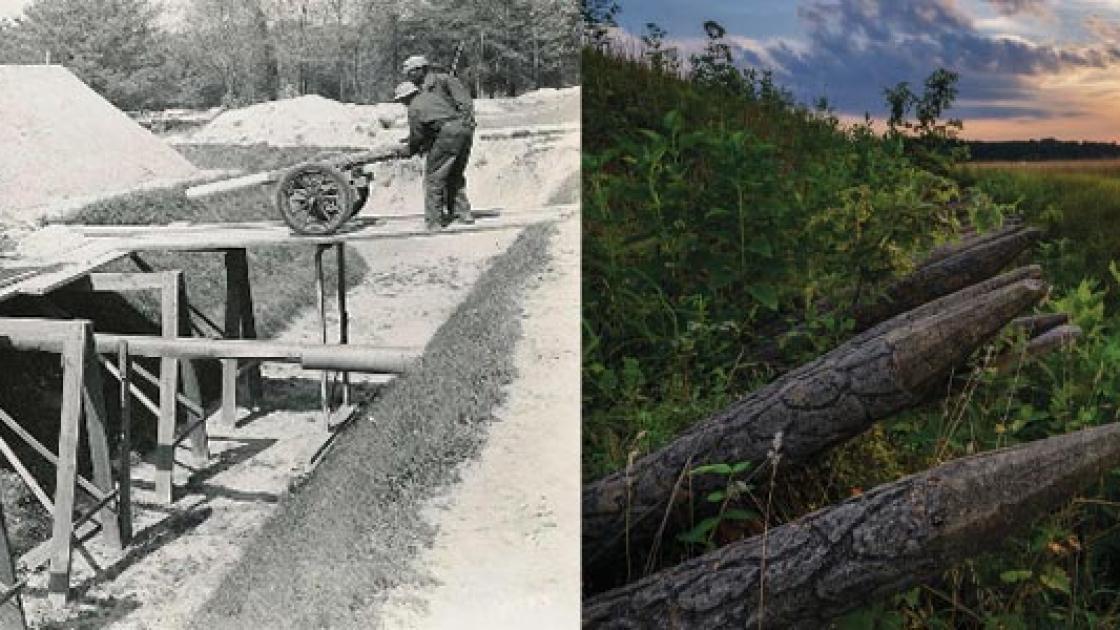 With the oversight of archaeologists, workers followed engineer maps and archaeological data to reconstruct the Allied lines the same way they had been dug in 1781, by hand. To replicate the multiple layers of defenses that comprise an earthen fortification, the CCC workers installed stone fraises in the walls of redoubts 9 & 10.
Don't Let Data Centers Destroy the Wilderness
For the first time ever, the Trust is asking you to help us pay for legal representation so that we can take a stand in a court of law. Please...
Related Battles
Battle Facts
York County and Newport News, VA | April 5, 1862
Result: Inconclusive
Battle Facts
Stafford and Spotsylvania, VA | December 11, 1862
Result: Confederate Victory
Estimated Casualties
18,500
Battle Facts
Warren County, MS | May 18, 1863
Result: Union Victory
Estimated Casualties
37,273
Battle Facts
City of Petersburg, VA | June 15, 1864
Result: Confederate Victory
Estimated Casualties
11,386
Battle Facts
New Hanover County, NC | January 13, 1865
Result: Union Victory
Estimated Casualties
2,957
Battle Facts
Spotsylvania and Orange Counties, VA | May 5, 1864
Result: Inconclusive
Estimated Casualties
29,800
Battle Facts
Henrico, Virginia | September 29, 1864
Result: Union Victory