In the tallest church steeple in Boston, on the night of April 18, 1775, the sexton, Robert Newman, and Captain John Pulling, Jr. each carried a lantern up to the belltower. "One if by land, and two if by sea" reads the famous poem "Paul Revere's Ride" penned by Henry Wadsworth Longfellow in 1860, and indeed two lanterns hung from the steeple that night to signal that the British had crossed the Charles River and began moving on the Massachusetts countryside by "sea". This alerted lookouts in Charlestown to the British approach, but both lanterns hung for less than a minute combined. Nevertheless, the warning paid off, and with the ensuing rides of Paul Revere and William Dawes patriot militia and minutemen across the countryside knew that British infantry and marines were rowing across the Charles River to begin their early morning foray.
On that fateful night a third man, Captain Thomas Bernard, stood lookout for any patrolling or curious British troops that happened to notice the brief double-lantern light in the tower of the church. The colonists also worried a member of the congregation might notice the light or clandestine activity and could pass the word on to the British since the majority of those that attended the church had loyalist leaning sympathies. However, the actions of the three men proved successful and the Charlestown patriots quickly knew of the escalating conflict.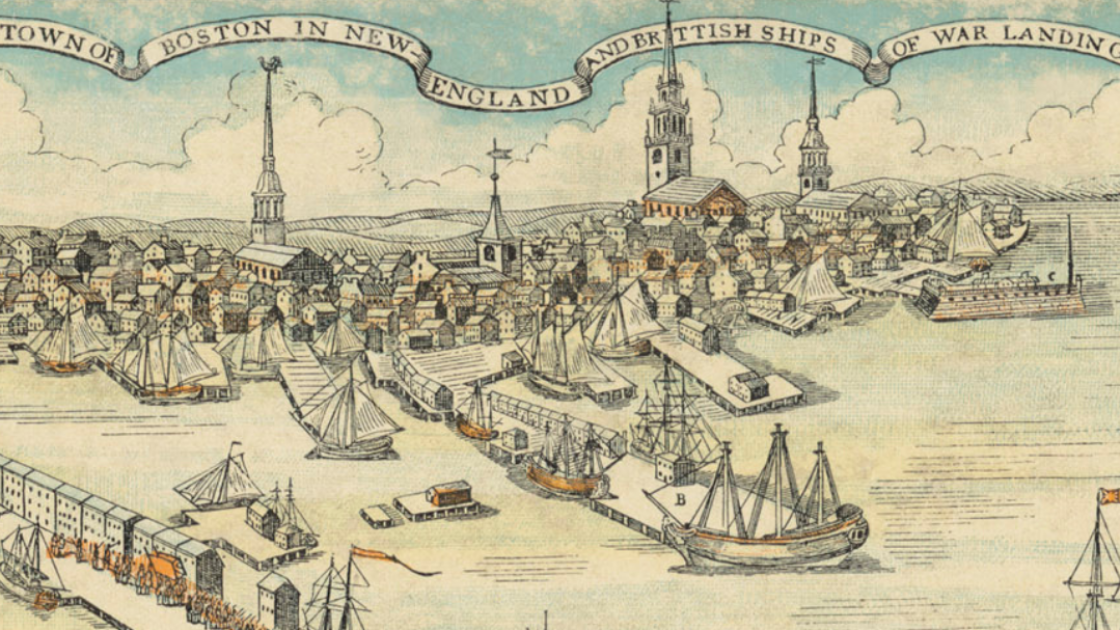 This tallest steeple belonged to the Old North Church, initially known as Christ Church. The church is now the oldest standing church in Boston, completed in December 1723. Inspiration for its design hailed from Christopher Wren, the architect mastermind behind London's restoration after the Great Fire of 1666.
In the same belltower hung two bells, both cast in 1744. In 1749 or 1750, a fifteen-year-old Paul Revere helped found the guild of bellringers and signed a contract to ring the bells at Christ Church. Fifteen years later, he needed those same bells to remain quiet as his compatriots briefly hung the lanterns.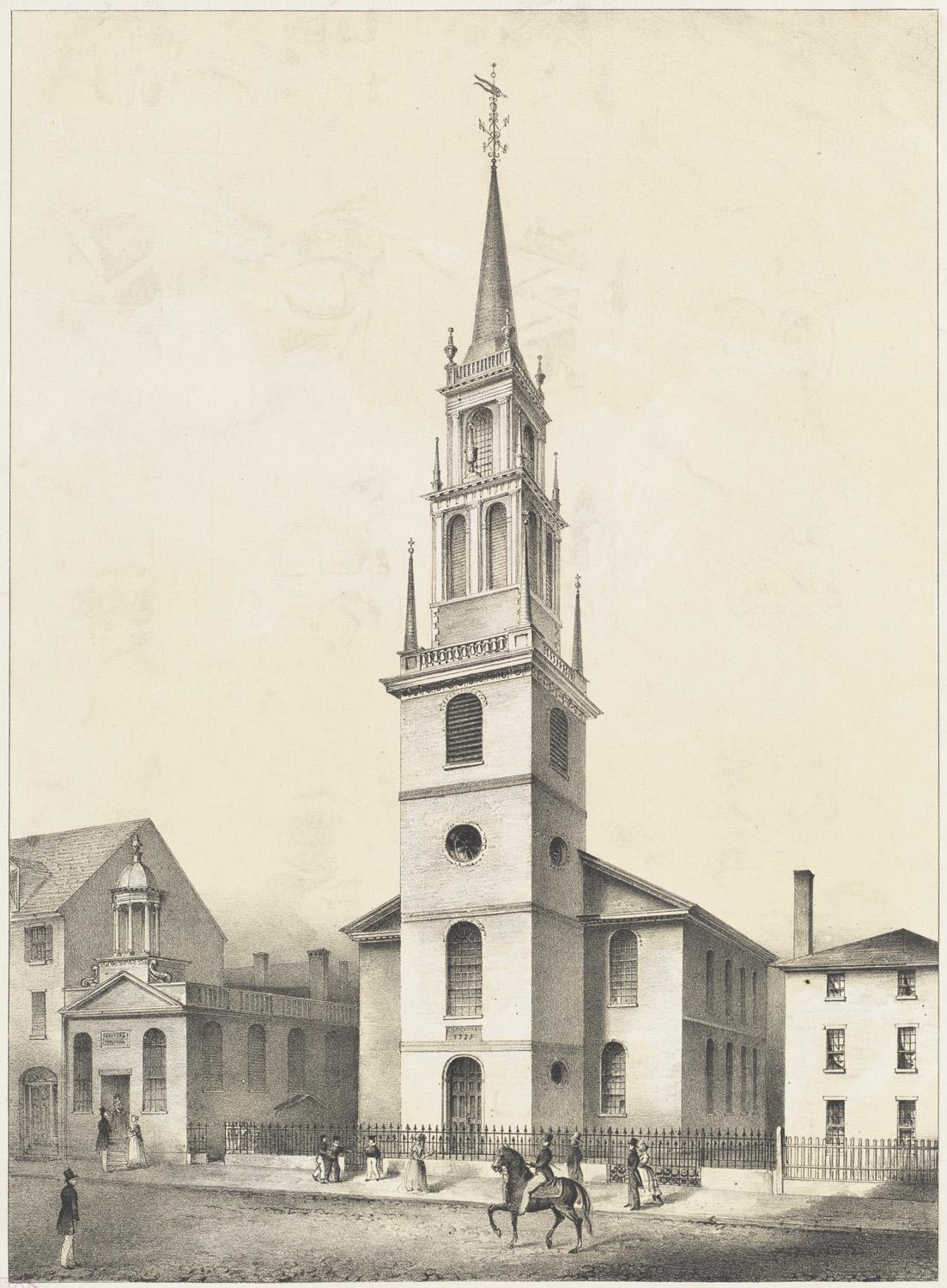 The bells, although restored in both 1894 and 1975, still operate today. The Massachusetts Institute of Technology guild of Bell Ringers continue to ring them on occasion. Inscribed on the bells, in a fitting epitaph of the pivotal role that belltower played in the journey to independence, reads the following words:
"We are the first ring of bells cast for the British Empire in North America"
At the bicentennial of that famous night, April 18, 1975, President Gerald Ford visited the church and ceremonially hung a third lantern. The following year, Queen Elizabeth II of England paid a visit to the Old North Church as part of the American Bicentennial celebrations. The site attracts visitors to this day, accessible as part of the Freedom Trail that winds through Boston.