Old Oyster House
One of the oldest Restaurants in the Country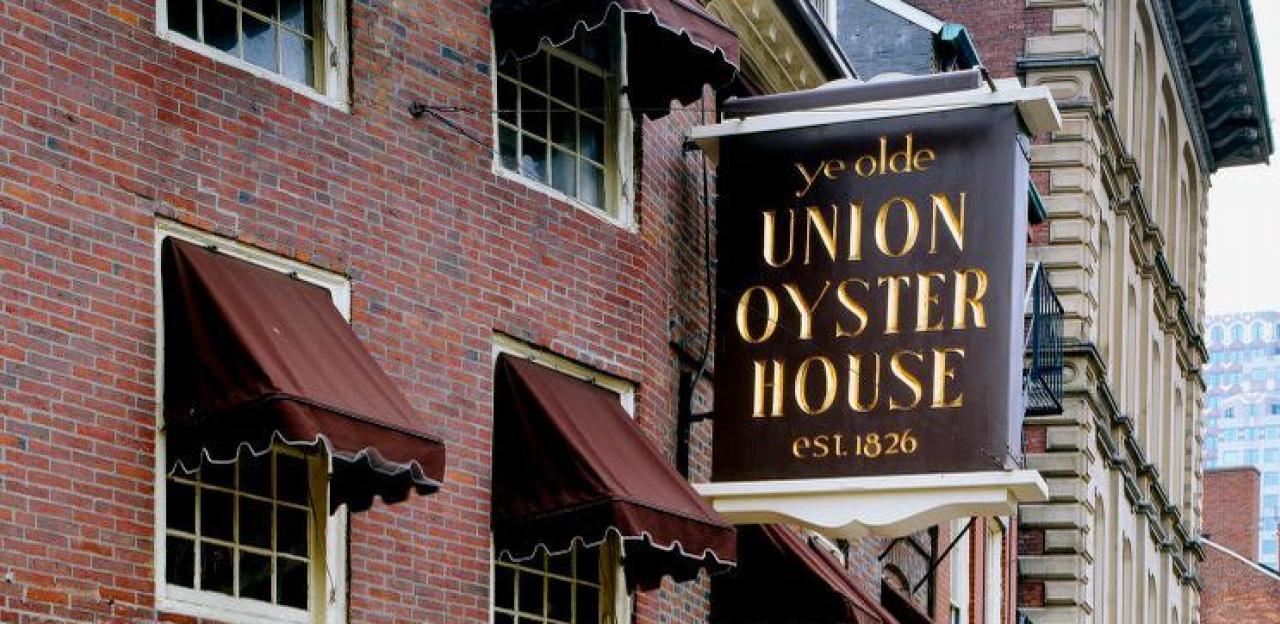 One of the oldest continually operating restaurants in the country is the Union Oyster House in downtown Boston. Opened in 1826, it has been serving oysters and food to the community for almost 200 years. Located on Union Street near the intersection with Marshall Street, the restaurant operates in an early 18th century building. Before becoming a restaurant in 1826, the first floor of the building housed a silk and dry goods store operated by Hopestill Capen. From 1771 to 1775, in the lead up to the American Revolution, patriot Isaiah Thomas, used the second floor of the building to print his newspaper, "The Massachusetts Spy." After the American Revolution, King Louis Phillipe I of France rented this same second floor room when he was an exiled prince in Boston in the late 1790s.
As oysters became a popular food in late eighteenth century New England, many cities began to open oyster houses. The oyster houses served a similar role that taverns and coffee houses had played in the early eighteenth century, places were men convened and discuss the politics and issues of the day while enjoying food and drinks.
The Old Oyster House in Boston opened in what had been Capen's store in 1826 by Hawes Atwood and Allen Holbrook Bacon. Known throughout its first century as Atwood's Oyster House, Atwood and Hawes Oyster and Atwood and Bacon Oyster House, it eventually became known as the Union Oyster House in the early twentieth century. In 1826 a U-shaped semicircular oak bar was installed near the entrance to serve plates of oysters to hungry customers. Oysters would be served in numerous different ways, including raw and roasted. This oyster bar is the only know surviving type in the country and continues to be used in the same way it was in 1826.
Among the most famous customers at the oyster house was Senator Daniel Webster.  Webster was known to have frequented the bar and would daily drink a tall tumbler of brandy and water and proceed to eat six plates of a half dozen raw oysters. Into the twentieth century the restaurant has been frequented by numerous famous personalities, including President John F. Kennedy, who today has a booth dedicated in his honor.
Rather than merely a museum documenting the history of Boston, Union Oyster House represents a piece of living history in the city of Boston. In this pre-Revolutionary War building, now a National Historic Landmark, visitors can experience the history by engaging in the timeless ritual of enjoying good company over drinks and oysters.
Check out these other Historic Sites