American Battlefield Trust
Data Center Development and Historic Battlefields
When emerging technology meets historic landscapes
From its earliest origins, the battlefield preservation movement has had to contend with large scale development proposals that threaten historic landscapes. But whereas once those projects were subdivisions and strip malls, increasingly, we find that our opponents are deep-pocketed technology firms seeking to build hulking data center complexes. This represents an unprecedented threat to our historic landscapes, consuming land outright and pricing preservationists out of the real estate market.
It is important to remember that development and preservation need not be mutually exclusive. Thoughtful policy and land-use decisions can result in thriving communities that embrace technology and economic growth while respecting the unique historic and environmental resources that cannot be moved. The Trust and its allies strive for respectful negotiations that yield win-win solutions – but we are willing to fight when needed.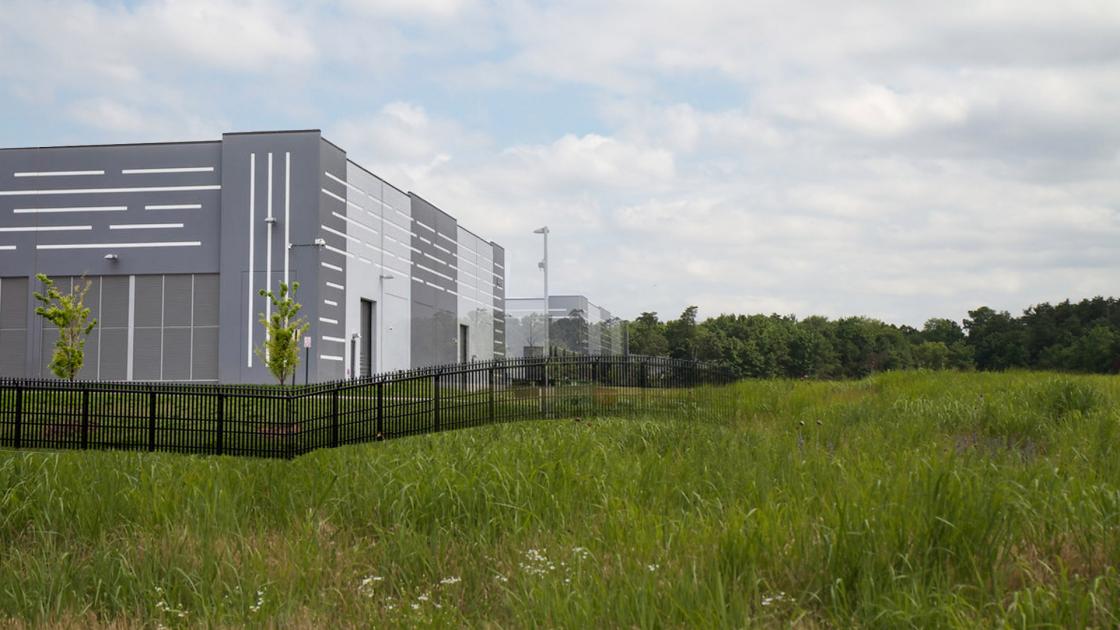 An Emerging Threat
Data centers are large industrial complexes of multiple buildings up to 100' tall that function as the backbone of the modern cloud-based internet. They are often hulking, windowless structures built not to accommodate people, but the vast array of computer servers that power our web-enabled lives.
Globally, data centers consume more energy than the nations of South Africa or Egypt each year. Every day, a large facility (known in the industry as a "hyperscale") requires as much water and power  as a 25,000-person town to operate. Massive amounts of electricity keep the computers churning and the air conditioning – which in turn requires between 3-5 million gallons of water – needed to cool them humming.
Surrounding communities face significant issues from these types of new neighbors. Noise pollution is ubiquitous and concerns about water runoff and decreased water quality because of higher salinity are well-founded. Despite these and many other potential troubles, many jurisdictions are eager to embrace data centers because of easy tax revenue.
Read more research about these issues from the Trust's partners at the Piedmont Environmental Council and the National Parks Conservation Association.
Many data centers are underwritten by the biggest companies on earth – Amazon, Meta and others for whom price is no object. They can pay exponentially more than the previous fair market value for a given parcel of land and groups like the Trust and the National Park Service can be easily priced out of desirable regions.
Virginia in the Bullseye
Data centers are a widespread threat to historic landscapes everywhere, but the situation is most acute in Virginia, thanks to a confluence of geography, state legislation and local zoning decisions. Put simply: The Old Dominion is the data center capital of the world, home to 35% of all hyperscale facilities. Even more striking, 70% of global internet traffic flows through Loudoun County alone.
As of the summer of 2023, the Trust is engaged with proposals for data centers on or adjacent to significant Virginia battlefields, including Brandy Station, Deep Bottom, Glendale, Manassas, North Anna, the Wilderness and more. Read the call to action from Trust President David Duncan and Manassas Battlefield Trust President Scott Neese published by the Prince William Times on September 7.
And the trend is not slowing. Today, data centers account for more than a fifth of all electricity consumption in the state, but the regional transmission organization estimates that the peak summer load will double within 14 years, requiring massive and expensive upgrades to the grid – including substations and powerline corridors that will consume yet more battlefield land.
At the American Battlefield Trust, we recognize the necessity of data centers in our modern lives. But we believe that as part of the calculus in planning technological infrastructure, developers should collaborate with preservationists and local communities to protect historic resources.