American Battlefield Trust
News
Preservation Virginia Calls Out Threat of Data Centers To Historic Battlefields in Annual 'Endangered Sites' List
Local residents and heritage tourists both lose out when local officials fail to balance data center development with historic open space
Mary Koik, (202) 367-1861 x7231
Jim Campi, (202) 367-1861 x7205
(Washington, D.C.) — The American Battlefield Trust commends Preservation Virginia for shining a much-needed spotlight on the threat posed by data centers to historic battlefield land in its annual report on endangered historic sites in the Old Dominion. Coinciding with Historic Preservation Month, celebrated each May, Virginia's Most Endangered Historic Places report is part of a long-established program stretching across more than 20 years.  
Specifically citing Manassas National Battlefield Park and the Brandy Station Battlefield, the report builds upon layers of advocacy that have arisen over the past year in response to data center proposals threatening those sites. As part of coalitions opposing these data centers, the Trust has stressed the detrimental impacts that data centers can have on historic landscapes. While typically seen as a low impact industry, data centers actually use an immense amount of power, create swathers or non-permeable surfaces, and have significant noise and viewshed impacts, therefore placing a blemish on otherwise pristine and cherished swathes of land. Unlike the housing or commercial developments that have infringed on battlefields in decades past, data centers are a new, 21st century consideration that communities and the conservation community are learning how to address. 
"We want the local officials in these counties to understand that as with any type of development, preservation and data centers are not mutually exclusive," said Trust President David Duncan. "These communities can have both, but it all depends on the careful consideration of location. With its highly regarded report, Preservation Virginia has empowered this important message and turned attention to an issue that is far from over in the Commonwealth and throughout the country."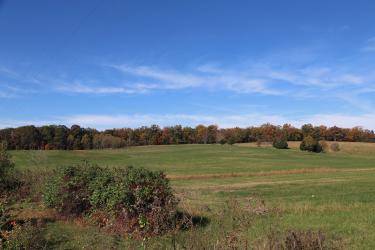 Despite public outcry and vigilant concerns expressed by the Trust and a coalition of eight other national, regional, and local organizations, an Amazon data center was recently approved by Culpeper County on 230 acres of historic farmland. The proposed data center would be situated beside two nationally significant, historic properties: Salubria, an 18th-century manor house listed on the National Register of Historic Places; and Hansbrough's Ridge, a Virginia State Landmark that played an important role in the June 9, 1863, Battle of Brandy Station. Last week, six landowners filed a complaint and petition, claiming the rezoning approval was a violation of Virginia and local law.  
Meanwhile, the Prince William County Board was encouraged last summer to reconsider the current footprint of the county's data center district. If the district is expanded, industrial development would be welcomed into a location near both of Prince William County's National Park Service sites, Manassas National Battlefield Park and Prince William Forest Park — a possibility that the Trust and a coalition of eight other national, regional, and local organizations have ardently stood against. While a contractor was enlisted to produce a study of what a broadened data center district would entail, the Board remains uncertain on a comprehensive plan amendment to rezone the land along Pageland Lane. A decision is expected later this year.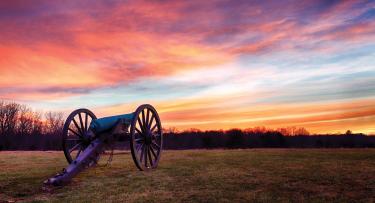 In recognition of the "Most Endangered" listing, Manassas Battlefield Trust will be hosting a press event at the Brawner Farm, located at 6501 Pageland Ln, Gainesville, Va., at 12:30pm on Tuesday, May 10. Representatives of the American Battlefield Trust, the National Parks Conservation Association and Preservation Virginia will be present for the occasion. 
"Inclusion on the Virginia's Most Endangered Historic Places list can have a profound influence in bringing organizations and individuals together to forward solutions and resolve threats. This year's list is no exception," said Elizabeth S. Kostelny, CEO of Preservation Virginia. "The resources included reflect a range of issues and opportunities as Virginia continues its tradition of honoring its past while planning for the future." 
Other listed sites include: Dunnington Mansion in Farmville; Green Valley Pharmacy in Arlington; Havelock School in Warsaw; Ivy Cliff Slave Dwelling in Bedford County; Parker Sydnor Cabin in Mecklenburg County; Preston-Crockett House in Smyth County; Reedville Grand Order of Odd Fellows Lodge/African American School in Northumberland County; Saint Paul's Chapel Rosenwald School in Brunswick County; and William Fox Elementary School in Richmond. 
The American Battlefield Trust is dedicated to preserving America's hallowed battlegrounds and educating the public about what happened there and why it matters today. The nonprofit, nonpartisan organization has protected more than 55,000 acres associated with the Revolutionary War, War of 1812 and Civil War. Learn more at www.battlefields.org.  
###