Horatio Gates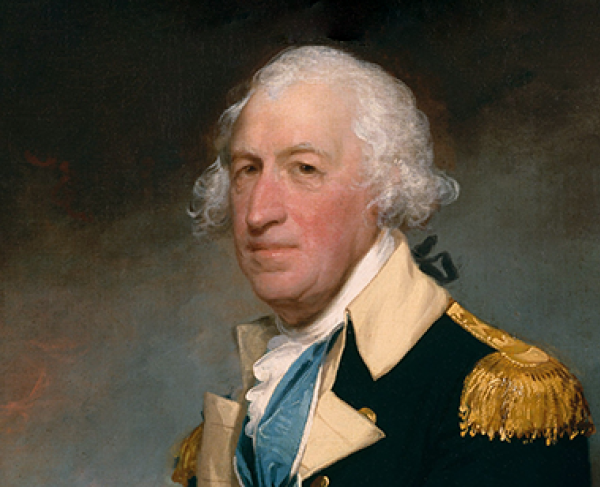 TitleMajor General
War & AffiliationRevolutionary War / Patriot
Date of Birth - DeathJuly 26, 1727 - April 10, 1806
Horatio Gates was born July 26, 1727, in Maldon, Essex County, England. Gates's parents are not known certain, but they were most likely Robert and Dorothea Gates. His mother worked as a housekeeper for the second Duke of Leeds, Peregrine Osborne, then for the third Duke of Bolton. This provided Horatio with advancement in both education and social areas.
Gates got his first military experience when he obtained a commission in the British Army and fought in Germany during the War of Austrian Succession. He later sailed to Halifax, Nova Scotia, under Edward Cornwallis, who was the uncle of Charles Cornwallis. During the French and Indian War, Gates served under General Edward Braddock and accompanied him during the failed Braddock Expedition in 1755. Gates continued fighting alongside the British in varying roles during the war, eventually returning to England in 1762. He sold his major commission in 1769,  returned to North America in 1772, and purchased a modest plantation in Virginia.
When the American Revolution began, Gates travelled to Mount Vernon to offer his services to his friend, George Washington. The Continental Congress gave Gates the rank of brigadier general in June 1775. His first acts of the war used his administrative skills. By June 1776, he was promoted again to major general and given command of the Canadian Department. He eventually came into conflict of authority with Philip Schuyler, general of the Northern Department. Gates broadly oversaw Fort Ticonderoga and the defense of Lake Champlain.
In the late summer of 1777, Schuyler had lost Fort Ticonderoga and command of the Northern Department transferred to Gates. The forces under Gates and British General John Burgoyne battled near Saratoga, New York, where Burgoyne surrendered his near 6,000-man army to Gates in October. Though Gates and his supporters took credit for the huge victory, the battlefield commanders of Benedict Arnold, Benjamin Lincoln, and Daniel Morgan had secured the battlefield success. Regardless, Saratoga is seen as Gates's significant and last victory. His success at Saratoga prompted the French to formally ally with the American cause.
Gates had always believed that he should lead the Continental Army, rather than Washington. This came to fruition in the Conway Cabal in 1777-78, where it became public that Gates was slandering Washington in letters. Although many in Congress supported Gates to take over command, Washington's supporters were stronger than previously thought.
Gates's final battlefield command took place in the Southern Department. After Benjamin Lincoln's surrender at Charleston, Gates travelled south to take command of a new Continental Army in May 1780. At the Battle of Camden on August 16th, British General Lord Cornwallis routed Gates's army and captured nearly 1,000 men, including their supplies, baggage, and artillery. There was no organized retreat, and Gates rode near 170 miles north in three days to flee. It destroyed his reputation and his new southern army. He did not rejoin the army until they camped at Newburgh, New York.
After the war, Gates retired to his estate, Traveller's Rest, in Virginia. He married his second wife Mary Valens in 1786 and sold his estate in 1790. With selling his estate, he also emancipated his slaves, some say at the urging of John Adams. The terms of the sale dictated that five would be freed after five years and the rest had to wait until they were twenty-eight years old. Gates and Mary moved to Manhattan, where Gates was elected to a single term in the New York State Legislature in 1800. Horatio Gates died on April 10, 1806, and was buried in the Trinity Church graveyard on Wall Street.
Related Battles
Battle Facts
New York | September 19, 1777
Result: American Victory
Estimated Casualties
1,465