Dr. Hunter H. McGuire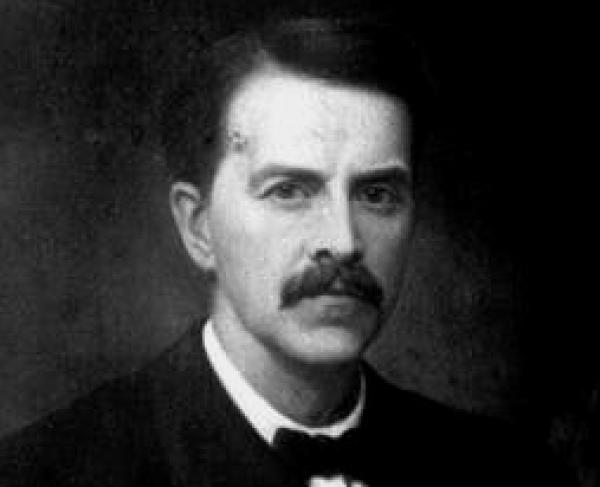 TitleDoctor/Surgeon/Professor
War & AffiliationCivil War / Confederate
Date of Birth - DeathOctober 11, 1835 - September 19, 1900
Dr. Hunter Holmes McGuire was born on October 11, 1835, in Winchester, Virginia. One of seven children, McGuire's family was a prominent medical family in the Winchester region. His father, Hugh McGuire, founded Winchester Medical College, where Hunter attended and graduated from in 1855. After attending Winchester Medical College, McGuire moved to Philadelphia, Pennsylvania, and attended Jefferson Medical College. Due to growing hostilities throughout the country and personal advocation for slavery, he moved to New Orleans, Louisiana, and taught at Tulane University until 1861.
After the firing on Fort Sumter, Dr. McGuire enlisted in "The Winchester Rifles" of the 2nd Virginia Infantry Regiment. After discovering his medical background, Gen. Thomas "Stonewall" Jackson appointed him to the position of brigade surgeon. McGuire helped treat Jackson after the Battle of First Manassas. In May of 1862, after the First Battle of Winchester, Jackson's army captured seven Union physicians. Dr. McGuire asked Jackson to release them and treat them as non-combatants. Jackson agreed to Dr. McGuire's proposal. Dr. McGuire drafted the Winchester Accord, allowing medical personnel from both sides to be released as non-combatants. The Union Army agreed, and on June 6, 1862, both sides continued to release medical personnel as non-combatants. After the Winchester Accord, Jackson appointed McGuire to chief surgeon of Jackson's Corps. Dr. McGuire served under Dr. Lafayette Guild, the Army of Northern Virginia's Medical Director. On August 28, 1862, after the Battle of Groveton, McGuire amputated Gen. Richard Ewell's leg after he was wounded.
One of Dr. McGuire's most famous patients, however, was Stonewall Jackson. After the second day's fighting at the Battle of Chancellorsville on May 2, 1863, Stonewall Jackson was shot at by friendly fire. After being transported to the Wilderness Tavern, Jackson was placed in the care of Dr. McGuire. Dr. McGuire amputated Jackson's left arm and kept him under close observation, eventually transferring Jackson 28 miles south to Guniea Station. Jackson passed away due to complications with pneumonia on May 10, 1863. Just over two decades later, Dr. McGuire wrote in the Southern Historical Society Papers, and recounted the final days of Jackson's life. Dr. McGuire wrote Jackson's final words, "Let us cross over the river and rest beneath the shade of the trees." McGuire was too grief-stricken to be in the room at the time of Jackson's death, and the claim of Jackson's last words should be taken with a grain of salt. Regardless,  the death of Jackson affected Dr. McGuire deeply, but continued his service in the Confederate Army.
At the Battle of Gettysburg, Dr. McGuire amputated Gen. Isaac R. Trimble's leg after Pickett's Charge. Later, he served under Gen. Jubal A. Early and treated patients during the Shenandoah Valley Campaign of 1864. In March of 1865, Dr. McGuire was captured at the Battle of Waynesboro and was released back into the Army of Northern Virginia. On April 9, 1865, Dr. McGuire was present at the surrender at Appomattox Court House.
Following the Civil War, Dr. McGuire continued to contribute to the medical community. He advocated for Winchester Accord to be used in the Geneva Conventions, which became one of the cornerstones of the Geneva Conventions. In 1893, Dr. McGuire served as a president of the American Medical Association. He became Chair of Surgery at the Medical College of Virginia, and helped found several medical schools in Richmond which became incorporated into the Medical College of Virginia. In 1907, Dr. McGuire and George Christian wrote The Confederate Cause and Conduct in the War Between the States; As set forth in the Reports of the History Committee of the Grand Camp, C.V., of Virginia and other Confederate Papers.
Dr. McGuire's influence on modern medicine is prominent. He contributed to the Geneva Conventions, he was said by his colleagues to have "humanized" war, and he was a president of the American Medical Association. Today, Dr. McGuire's statue sits upon the grounds of the Virginia State Capitol in Richmond, Virginia.
Further Reading: