Again into the Valley of Fire
Abraham Lincoln prophesied his demise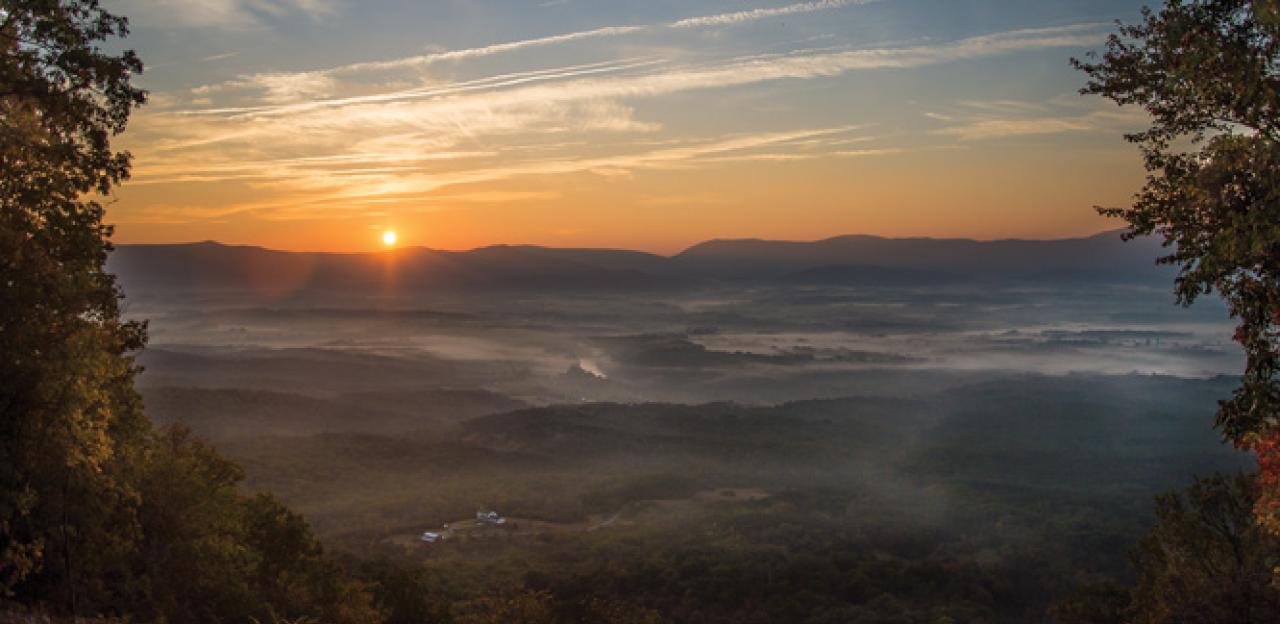 By Dennis Frye; Hallowed Ground Magazine, Fall 2014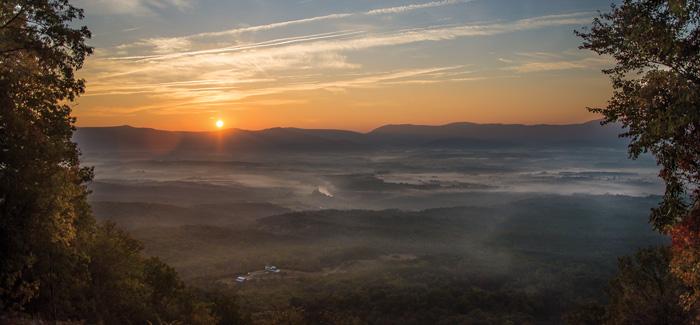 "This morning, as for some days past, it seems exceedingly probable that this Administration will not be re-elected." The president penned his prediction on a piece of paper that he presented, folded, to his cabinet members on August 23, 1864.
Lincoln had reason for alarm. His summer of 1864 had been bad. Lt. Gen. Ulysses Grant's race to Richmond had stalled. Maj. Gen. William Sherman's advance to Atlanta had slowed. Maj. Gen. David Hunter's lurch to Lynchburg had failed. Maj. Gen. Nathaniel Banks's drive up the Red River had died. Rear Adm. David Farragut's siege of Mobile Bay vacillated. Union armies moved in all corners of the Confederacy, but had conquered no Confederate army. The war promised by many to last 90 days was now elapsing its twelve hundredth day.
Burdening Lincoln even more was his seeming inability to control enemy incursions near Washington. Lt. Gen. Jubal Early's lightning strike in July had particularly embarrassed the president. Early's Rebels had reached the Potomac on July 4, commemorating Independence Day with a Northern invasion. They then forced the Federals out of Harpers Ferry (for the third time in three summers) before turning toward Frederick, where Early ransomed the town for $200,000. The Confederates then pushed aside Maj. Gen. Lew Wallace's patchwork force along the Monocacy River, opening the way to Washington — the world's most fortified city, but with its bastions vacant of troops.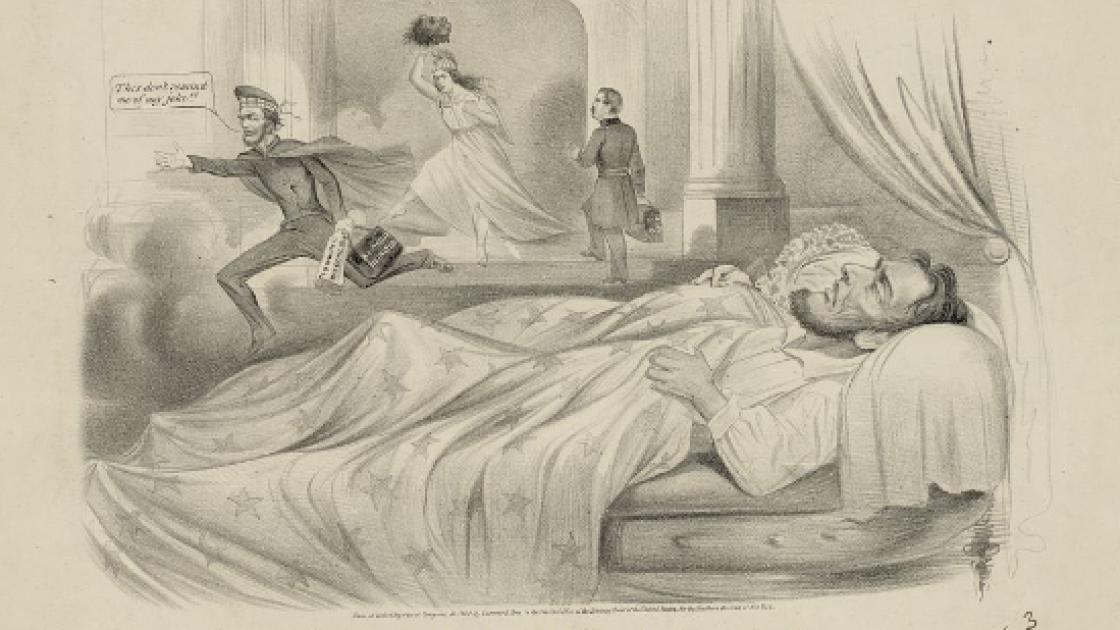 Early's audacious enterprise forced an indignant Grant to remove veterans from the Richmond-Petersburg front to save the capital from capture. Grant's veterans arrived just in time to accomplish that errand, but Early escaped into the Shenandoah Valley — Lincoln's indefatigable geographic nemesis.
Out of that same Valley, Old Jube emerged yet again. This time he ordered a cavalry expedition across the Pennsylvania border into Franklin County and its seat of Chambersburg. Here Early again employed his ransom tactic, demanding that the city fathers garner $500,000 in greenbacks for the Confederate cause. The leaders refused. The Rebels promptly torched the town, destroying every public building and nearly 400 structures in the worst conflagration north of the Mason-Dixon Line. This dreadful news on July 30, coupled with the disaster of the Petersburg Crater on the same day, made Lincoln's war administration look incompetent and imbecilic.
U.S. Grant had had enough of Jubal Early. He could no longer ignore the adventurous and incendiary Rebel who spurred havoc with his military strategy and hell for Lincoln's re-election politics.
Grant responded in earnest. He summoned Maj. Gen. Philip Henry Sheridan into the Shenandoah Valley with a dual mission — destroy Early's army and destroy the Valley of Virginia.
"Concentrate all your available force without delay in the vicinity of Harpers Ferry," Grant instructed. "From Harpers Ferry, if it is found that the enemy has moved north of the Potomac in large force, push north, following and attacking him wherever found; following him, if driven south of the Potomac, as long as it is safe to do so."
Regarding the Valley itself, Grant did not equivocate. "[I]t is desirable that nothing should be left to invite the enemy to return. Take all provisions, forage, and stock wanted for the use of your command. Such as cannot be consumed, destroy." Then Grant warned the Valley's residents. "[T]he people should be informed that so long as an army can subsist among them recurrences of these raids must be expected, and we are determined to stop them at all hazards."
This was not the first time Grant had been frustrated with the "breadbasket of the Confederacy" sustaining armies, supporting invasions and harboring guerilla raiders. The general-in-chief had ordered Sheridan's predecessor, David Hunter, to "eat out Virginia clear and clean as far as [the Rebels] go, so that crows flying over it for the balance of this season will have to carry their provender with them."  
Grant had confidence in Sheridan. He had excelled as an infantry brigade and division commander in Grant's Western Theater campaigns, and when Grant came east to direct operations against General Lee in the spring of 1864, he drafted Sheridan to command the cavalry of the Army of the Potomac. Sheridan also had quartermaster and commissary experience, as well as the myopic eye of a military bookkeeper. With his combined talents as a fighter and a logistician, Grant believed Sheridan the antidote for Early's poison.
"Sheridan's courageous words and brilliant deeds encourage his commanders as much as his subordinates," Grant once remarked. But Sheridan's five-foot, five-inch frame and his boyish weight of 125 pounds, coupled with his short legs and a torso fitted to his ungainly lengthy arms, gave Mr. Lincoln pause on his first meeting with the fiery Irishman. The president described Sheridan as "a brown, chunky little chap, not enough neck to hang him, and such long arms that if his ankles itch he can scratch them without stooping."
James E. Taylor, a sketch artist assigned to cover Sheridan's Shenandoah campaign by Frank Leslie's Illustrated Newspaper, also found Sheridan an interesting specimen. "His head was abnormally large with projecting bumps which from a phrenologist's view donated combativeness. His body and arms were long while his pedals were disproportionately short, 'duck legs' in fact." But Taylor quickly surmised that the general's stature was not commensurate with his ability. "In that little body there was tremendous energy and untiring vigilance that carried him to victory."
Sheridan arrived at Harpers Ferry on August 6 and wasted no time. Supplied by Grant with two veteran army corps and two veteran cavalry divisions on loan from the Army of the Potomac, coupled with forces already stationed in or near the Valley, Sheridan's army numbered nearly 50,000 — the largest-ever assemblage of bluecoats in the Shenandoah Valley. Sheridan proceeded south rapidly, marching more than 50 miles toward Strasburg in his first week, where he discovered Old Jube dug in at seemingly impregnable Fisher's Hill. Then it happened. Confederate guerilla chieftain John Singleton Mosby struck Sheridan's 10-mile long supply train at a vulnerable point near Berryville, reminding Sheridan that he faced an obstinate and ubiquitous enemy to his rear as well as one in his front.
Sheridan promptly withdrew, retracing his steps almost to Harpers Ferry, where he firmly ensconced himself behind his Halltown fortifications, a four-mile line with anchors on the Potomac and Shenandoah Rivers. There he remained for nearly a month, abiding by Grant's directive to "…be cautious and act now on the defensive until movements here [at Petersburg] force them to detach to send this way…." Grant and Sheridan both were acutely aware of Lincoln's precarious political position. Defeat could not occur.
Early was bemused by Sheridan's apparent appeasement attitude: "The events of the last month had satisfied me that the commander opposed to me was without enterprise, and possessed an excessive caution which amounted to timidity."
Based on his serious misreading of the situation, Early readily returned reinforcements recently sent to him by a besieged General Lee. Sheridan's scouts reported that Confederates were departing the Valley, but remembering Grant's rejoinder to avoid carelessness, Little Phil had to be certain.
Sheridan needed firmer intelligence. Perhaps Union loyalists living behind Rebel lines could confirm the Confederates' departure. How to obtain it? Sheridan learned that a local black man named Thomas Laws had permission from Rebel authorities to enter Winchester three times a week to deliver vegetables. Laws agreed to conduct a hazardous assignment — to deliver a message from Sheridan to Miss Rebecca Wright, a schoolteacher in town with unassailable Union credentials. Sheridan scribbled his message on tissue paper, wrapped it in tinfoil, and instructed Laws to put it in his mouth. The ploy paid off and Laws succeeded with the delivery.
A startled Miss Wright read Sheridan's request: "I learn . . . that you are a Loyal Lady and still love the Old Flag. Can you inform me of the position of Early's forces, the number of divisions in his army, and the strength of any or all of them, and his probable or reported intentions? Have any more troops arrived from Richmond, or any more coming, or reported to be coming? You can trust the bearer."
Wright, indeed, had current information. A convalescent Confederate officer had visited her mother's house and disclosed facts about Early's disposition. Miss Wright specifically identified officers and commands that had departed, and through messenger Laws, she returned the note to Sheridan. Three days later, Sheridan attacked.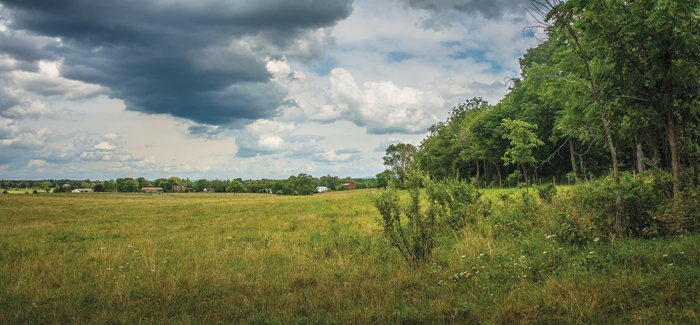 Little Phil's target was Winchester. Poor Winchester had already hosted two major battles, both Confederate triumphs (Jackson walloped Banks in 1862 and Ewell whipped Milroy en route to Gettysburg in 1863), and before war's end, the locals were dizzy between stars and stripes and stars and bars, as the town changed hands 72 times. By the third week of September, Sheridan learned that most of Early's army was scattered north of the town, destroying the Baltimore & Ohio Railroad. If Sheridan could seize Winchester and the strategic Valley Pike before Early could concentrate his forces, the Federals could cut off Early's line of retreat and line of supply and trap him in the lower valley.
At 2:00 a.m. on September 19, Sheridan's Army of the Shenandoah began driving toward Winchester. The operation depended upon stealth and speed, but when a portion of the mules and wagons of the veteran VI Corps bogged down in the Berryville Canyon east of town, Sheridan lost the advantage of both. Alerted to the Yankee advance, Early reacted quickly, rushing his distant divisions onto the linear ridge east of town. Here the Confederates formed a bastion from which they battered the Northern legions. Sheridan lost the race to Winchester, and after five hours of assorted frontal assaults, it appeared he may lose the battle.
But Sheridan had a secret weapon never before used in the Valley, and never before experienced by Jubal Early — blitzkrieg by cavalry. Nearly 6,000 veteran U.S. horsemen, more than one-third of Early's numeric strength, unleashed a charge against Early's northern flank about an hour before sunset. The Confederates held momentarily, but the sheer size and speed of the attack collapsed the Southerners into mass panic, and the Rebels went "whirling through Winchester."  
"This is the end of the most dreadful day we have ever spent," cried Winchester diarist Laura Lee. Miss Lee was incredulous that the men in her army — men from Winchester, men from the Valley, and men from Virginia — had fled from Yankees! She knew these were Stonewall's soldiers, trained by the incomparable Jackson to chase, not be chased. "All of our friends called to say good-bye," wrote the distraught woman. "They seemed disheartened and troubled in every way."  
Abraham Lincoln, on the other hand, was overjoyed. He wrote, "Have just heard of your great victory. God bless you all, officers and men. Strongly inclined to come up and see you."
General Sheridan did not have time for a presidential visit. He did have a moment, however, to stop at Miss Rebecca Wright's home on Loudoun Street and thank her for her intelligence assistance. Sheridan, in fact, wrote his initial report to Grant announcing his victory from a desk in Miss Wright's schoolroom parlor.
Despite his good fortune at Winchester, Sheridan was dissatisfied. Early had escaped. Despite winning the bloodiest battle of the war in the Valley — casualties at Third Winchester exceeded the combined total casualties in all of Stonewall Jackson's 1862 Valley Campaign battles — Sheridan needed to finish Early off. But the task would be difficult. Early had retreated to the "Gibraltar of the Valley," where he eagerly anticipated Sheridan's arrival.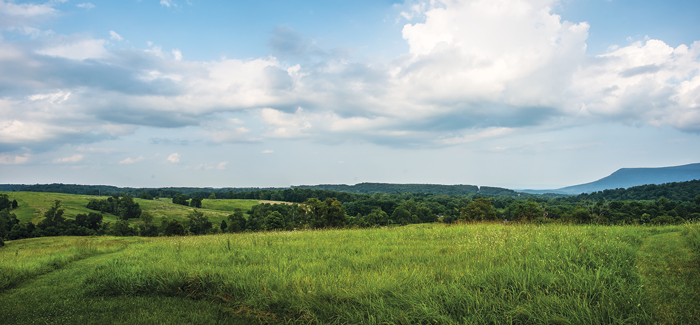 Fisher's Hill is a natural fortress running perpendicular to the Valley, with "a face as difficult to scale as the walls of a precipice." Its right flank is protected by the Shenandoah River's North Fork, and its left is anchored on Little North Mountain. Its towering bluffs formed an immense vertical bastion for artillery and infantry, boosting the confidence of Early and his men that they could reverse their recent setback. "I fully expected a great battle here and a victory," asserted Capt. Sam Buck, a three-year Confederate veteran and a Valley native.
But Early did have one problem: he lacked the manpower to cover the four-mile front of Fisher's Hill. Old Jube attempted to rectify his manpower deficiency by placing his cavalry on his left, stretching his horsemen along a one-mile stretch near the base of Little North Mountain. He reasoned this would suffice until reinforcements arrived.
Old Jube reasoned incorrectly. The keen eye of veteran VIII Corps commander Brig. Gen. George Crook, who had been operating in the Valley for months and knew the vulnerabilities of Fisher's Hill, recommended that Sheridan conduct a flanking maneuver through the North Mountain woods, using his entire corps to smash Early's left, protected only by cavalry. Sheridan liked the idea. Crook then conducted the difficult march under cover of darkness and thick vegetation, and at 4:00 p.m. on September 22 — three days after Winchester — Crook launched a massive attack of 8,000 Federals from the North Mountain slopes.
The Rebel cavalry dissolved. Vastly outnumbered , most of the Confederate horsemen fled from fright and gave little fight. Captain Buck, atop the heights, recalled the unveiling disaster. "After a slight fire on the left a cavalryman came down our line telling the men they were flanked. This did much for Sheridan and that fellow should have a pension. I have often regretted I did not shoot him and shall always regret not having arrested him. . . He passed over three-fourths of our line telling every man 'we are flanked' and 'the enemy is behind us.'"
For the second time in three days, the Confederate line had crumbled. Despite the exertions of Early and his officers, nothing stopped the panic. "I found men and horses all crowded together trying to escape, all honor gone, their escape only seemed to occupy their attention," witnessed Captain Buck. "What a disgrace! Men who had fought and were victorious when fighting five to one now flying with scarcely an enemy in sight."
Sixty miles and three days later, Early finally gathered his defeated remnants on the Blue Ridge near Port Republic. Reporting his twin debacles to General Lee, he presented his excuse. "The enemy's immense superiority in cavalry and the inefficiency of the greater part of mine has been the cause of all my disasters." Early's assessment of the performance of his army at Fisher's Hill was brutal. "This [flanking] could have been remedied if the troops had remained steady, but a panic seized them at the idea of being flanked, and without being defeated they broke, many of them fleeing shamefully." Lee had to wonder what had become of Stonewall Jackson's men.
Sheridan leisurely followed the Confederates south, stopping his advance south of Harrisonburg. Thinking Early was whipped, Sheridan turned his attention to the systematic destruction of the Shenandoah Valley. "Do all the damage to railroads and crops you can," Grant ordered Sheridan. "If the war is to last another year, we want the Shenandoah Valley to remain a barren waste." "The Burning" commenced on October 6. Within a few days, Sheridan reported to Grant that his men had destroyed 2,000 barns filled with hay and wheat and more than 70 mills filled with flour and wheat, had slaughtered 3,000 sheep, and had driven off 4,000 cattle.
"Our hearts ached at the horrible sight," bemoaned Valley native Captain Buck. "Yet the sight carried with it a power and determination to avenge this dastardly warfare…."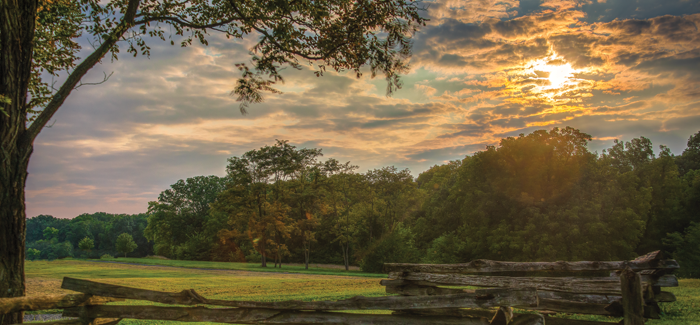 The vengeance the Confederates sought  did not go well. General Lee had rushed cavalry reinforcements to Early, and they quickly went to work harassing Sheridan's torch bearers. "Whip the rebel cavalry or get whipped [yourself]," Little Phil demanded of his cavalry chieftain. The Federals immediately made a stand at Tom's Brook on October 9, where George Custer promptly thumped his West Point roommate Tom Rosser, vaulting the Laurel Brigade — Valley men formerly commanded by Turner Ashby — into a rout that jokingly became the "Woodstock Races."
Convinced Early was now too weak and too demoralized to pose any further threat, Sheridan withdrew north to Cedar Creek and promptly headed to Washington to confer with military authorities on his next course, including transfer of the bulk of his army back to Grant. But Early was not through. Bolstered by infantry and artillery reinforcements detached by General Lee from the Petersburg front, Early felt emboldened — even compelled — to attack. But he needed to find a hole in Sheridan's armor.
Old Jube discovered Sheridan's Achilles' heel in mid-October. Observations from the crest of Three-Top Mountain revealed Sheridan's left flank at Cedar Creek was unprotected. Finally, an opportunity to smash Sheridan!
Success depended upon a difficult flanking maneuver over the base of the Massanutten mountain, then across the Shenandoah. Early's complex plan would send four separate columns toward the unsuspecting enemy, from four different directions. Marches would occur at night to ensure optimum surprise. Coordination and convergence were critical. One flawed move, and the whole operation would sink.
As division commander Maj. Gen. Stephen Dodson Ramseur pondered Early's orders, he received word from his wife in North Carolina that he had just become a father. "I must see you and be with you and our little Darling [but] the telegram did not state whether we have a son or a daughter!" But Ramseur would have to wait. He had war business to attend to.
By 4:00 a.m. on October 19, all were in position. As Sam Buck awaited the assault, he mused about his childhood on the familiar  grounds he was about to attack. "Where I used to hunt squirrels and birds I now hunt men and the game is plentiful."  One hour later, in a dawn darkness shrouded by fog, Buck and Early's proud Confederates leaped at their sleeping quarry.
In moments, hundreds of Yankee prisoners were bagged. In an hour, thousands of Union soldiers had fled. In three hours, seven of eight Federal infantry divisions in three separate corps had run or been driven more than three miles. "The country behind was one living sea of men and horses — all fleeing for life and safety. Men, shoeless and hatless, went flying like mad to the rear, some with and some without their guns," rejoiced one South Carolina veteran. "Such confusion, such a panic, was never witnessed before by the troops."
By late morning, an eerie quiet buffered the battlefield. The Federals had virtually disappeared, and it appeared that Early, "Stonewall Jackson–like," had earned a spectacular victory. With the danger seemingly passed, tired and hungry Confederates began roaming around abandoned Union camps. "The smoking breakfast, just ready for the table, stood temptingly inviting, while the opened tents displayed a scene almost enchanting to the eyes of the Southern soldier," recalled one wide-eyed Rebel. "… costly blankets, overcoats, dress uniforms, hats, caps, boots, and shoes all thrown in wild confusion over the face of the earth. . . . All this fabulous wealth of provisions and clothing looked to the half-fed, half-clothed Confederates like the wealth of the Indies."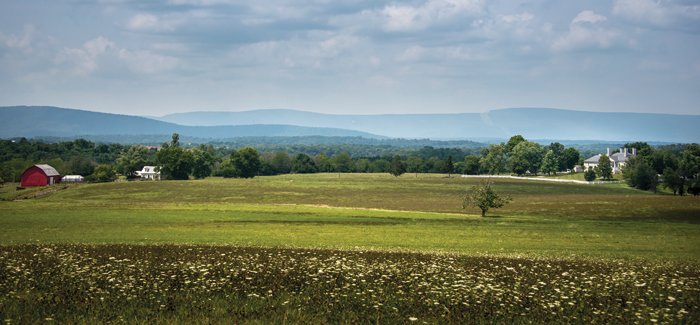 But nearby, trouble was brewing. Sheridan had returned from his Washington sojourn before noon to discover his army disorganized and demoralized. His arrival spurred new life into his men. "Little Phil! How it leaped from lip to lip, until it swelled into one mighty shout from front to rear," recalled a Massachusetts soldier. "'Little Phil! Little Phil! Little Phil!'… How our pulses thrilled, and every man, electrified by his presence, grasped his rifle with clench of iron, ready for what he knew was coming. Yes, we were going back. Every one of us knew it; felt its thrill coursing through all his veins. For our blood was coming quick and hot. Little Phil was here."
Sheridan delivered a crushing counterattack, beginning at 4:00 p.m., collapsing the Confederate left flank (for the fourth time in a month) with a sledge hammer of cavalry and infantry. After some spirited fighting, the Rebel lines disintegrated, degenerating into another pernicious rout. New father General Ramseur, near the center, tried to stop it, but a Yankee missile ended his rally — and his quest to know his newborn child.
"…[H]ad this battle been fought before the men learned the danger of flank movement, we would not have been whipped," Sam Buck consoled himself. "Early in the war men were not, as a rule, demoralized because of a flank fire; while before its close it became a by-word — 'flanked' — which meant much, and men would run like cattle. One frightened man hallooing 'we are flanked,' would demoralize an army, and all such men should have been shot upon the spot, because the shooting of such creatures would be the salvation of an army."  
While "flanked" echoed hauntingly for a generation in the heads of Early's Confederates, 100-gun cannon salutes sounded in every U.S. army in honor of Sheridan's Shenandoah victories. Sheridan had succeeded where no previous Union general had. Meanwhile, the remnants of Early's pummeled force retreated nearly 100 miles, never again to occupy the Shenandoah Valley or threaten the North with invasion.
While Phil Sheridan did not cast the deciding vote in the election of 1864, his Shenandoah victories did ensured a second term for the president, granting him the time he needed to win final victory for the Union.