Union Victories Continue
Toward Statehood: Western Virginia
Hallowed Ground, Fall 2o11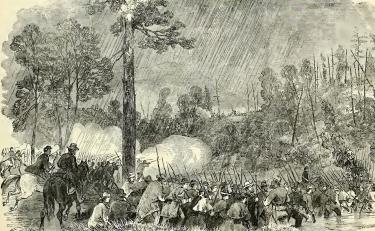 After their defeat at Philippi, Confederate forces sought to maintain their presence in northwestern Virginia, both to prevent the further advance of Federal troops southeast and to exert some influence over the politically divided local populace. Recently appointed Brig. Gen. Robert S. Garnett positioned his command and the bulk of his 4,500-strong force at Laurel Hill, blocking the Beverly-Fairmont Turnpike out of Philippi and threatening the vital Baltimore and Ohio Railroad. He also placed 1,300 troops in what he considered to be a more defensible position along the Staunton- Parkersburg Turnpike on the western base of Rich Mountain.
Union commander Maj. Gen. George McClellan ordered three brigades to move against Rich Mountain while a further force demonstrated against Laurel Hill to keep Garrnett pinned down. With the assistance of a local pro-Union guide, a brigade under Brig. Gen. William Rosencrans flanked the Confederate position at Rich Mountain. The resulting sharp battle routed the Confederate defenders, resulting in at least 50 Confederate dead and more than 300 captured.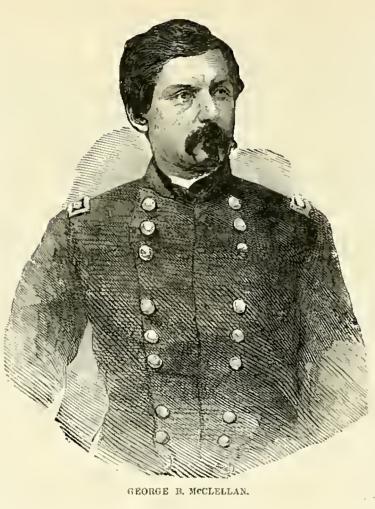 Learning of the defeat, Garnett abandoned Laurel Hill and attempted to retreat south toward the crossroads town of Beverly. However, Garnett's scouts mistakenly reported that Union forces already had entered Beverly, prompting Garnett to reverse his march and attempt a more circuitous escape north toward mountain passes in Maryland.
With Union pursuers taking advantage of every delay, the Confederate columns struggled through the challenging terrain, abandoning much weaponry and equipment. Union troops reached the rear of the Confederate line on July 13 at Corrick's Ford. Although the ensuing fight was little more than a skirmish, Gen. Garnett was killed while attempting to organize a defense, the first general officer to be killed in the war. Although further efforts to cut off the retreating Confederate troops failed, Garnett's army effectively was destroyed.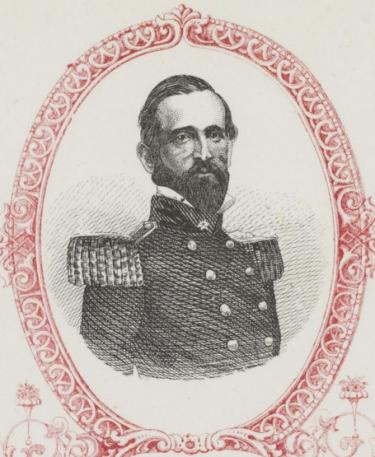 Though small compared to the clashes that would follow, the Battle of Rich Mountain and the pursuit to Corrick's Ford helped define the early direction of the war. Confederate military power in western Virginia was destroyed, solidifying that region's effort to remain in the Union. McClellan was hailed by the Northern press as a hero for his triumphant campaign. His stature led President Lincoln to turn to him after the debacle of First Manassas. Appointed on July 26 to command Union forces around Washington, McClellan soon began the formation of the Army of the Potomac.
Learn More: The Battle of Corrick's Ford
Related Battles
Battle Facts
Tucker County, WV | July 13, 1861
Result: Union Victory