First Blood at Philippi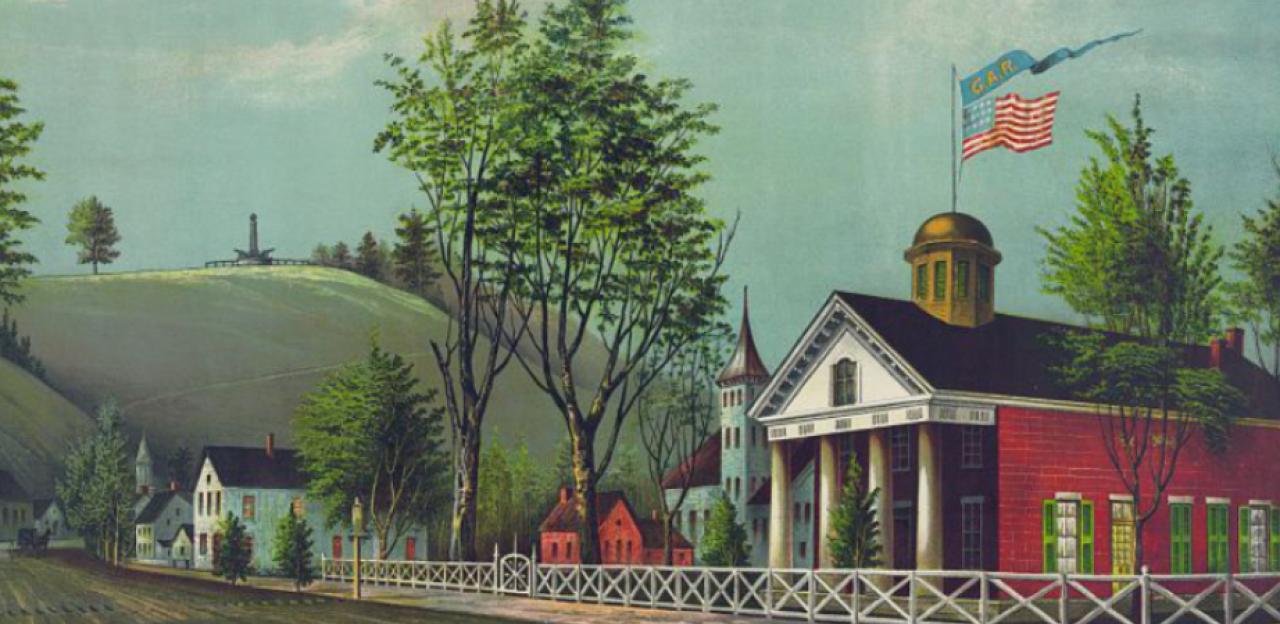 Attempts by both warring parties to establish control of the strategically and politically important counties of western Virginia constituted one of the war's first sustained campaigns.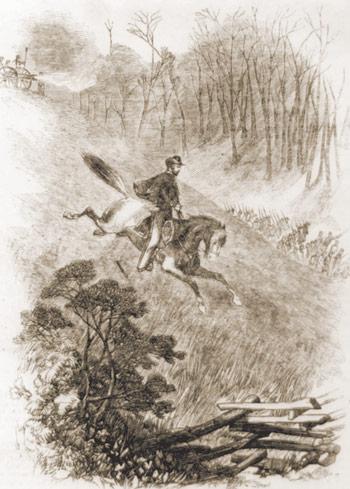 Fighting at Philippi in Barbour County on June 3, 1861, was the first organized land battle of the war. Union troops had been ordered to the vicinity to secure the critical river crossings and rail junctions. Confederate units in the area recruiting troops for Southern service concentrated at Philippi as Union columns advanced from the north and west.
Once Federal troops had arrived in strength, they implemented a two-pronged assault on the untrained and ill-equipped Confederates. Some 1,600 Northerners from Indiana, Ohio and western Virginia boarded an eastbound train on June 2, disembarking at Thornton and marching back toward Philippi under cover of darkness. Meanwhile, a detachment some 1,400 strong would march directly south on the town, arriving in time for a coordinated dual attack.
Despite their overnight marches in poor conditions, both Union forces arrived in position at the appointed hour. But when a Southern-sympathizing civilian witnessed soldiers accosting her son, she fired a pistol at them — inadvertently issuing what had been the pre-arranged signal for the assault prematurely. Still, the Confederates were unprepared to mount a defense and quickly retreated, revealing that the troops who had marched west from the railway were positioned on the wrong road and unable to block the movement.
Casualties from this "first battle" were light, just four for the Union and 26 for the Confederacy, but the engagement had lasting effects. Coming only days before the Second Wheeling Convention, it played a significant role in ensuring that body's nullification of the Order of Secession. The fight also resulted in what are believed to be the first field amputations of the war. One victim, James Hanger, designed himself an artificial leg so effective it was later patented and became the foundation of the Hanger Orthopedic Group, which today remains a market leader in the manufacture of artificial limbs.