Life After Death
The Creation of the Mill Springs Battlefield Park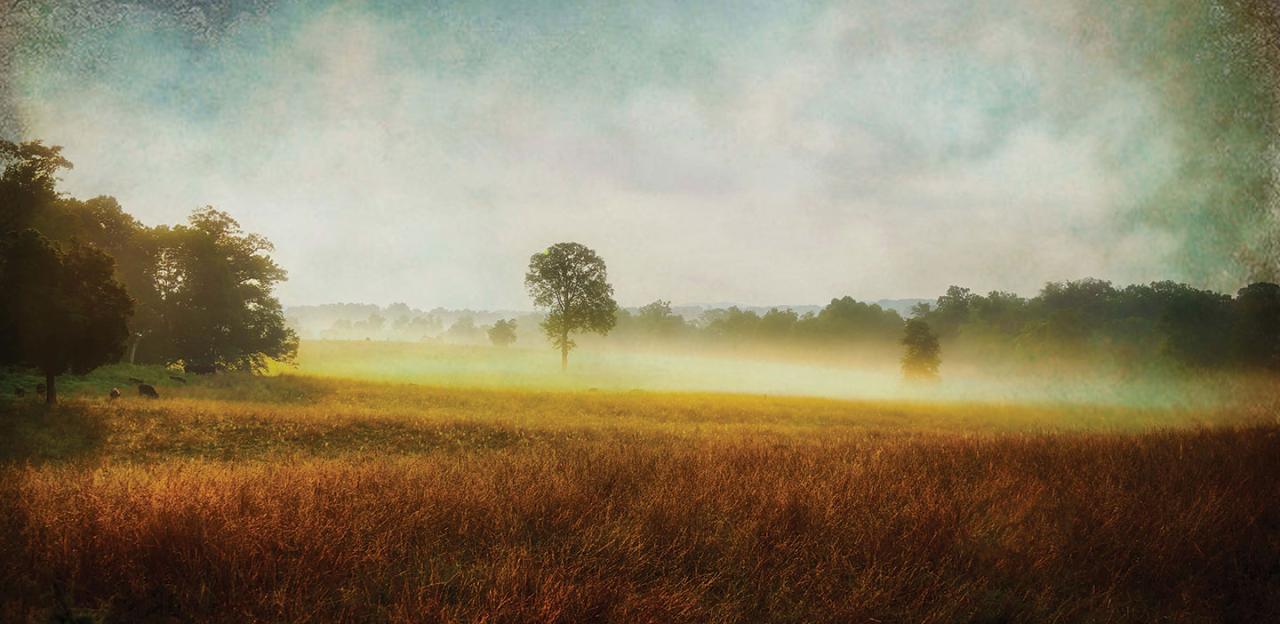 In less three decades, community support and strategic partnerships have transformed a local commemorative park into a battlefield destination worthy of national recognition — a fitting tribute to the men who fell in the war's first significant Union victory.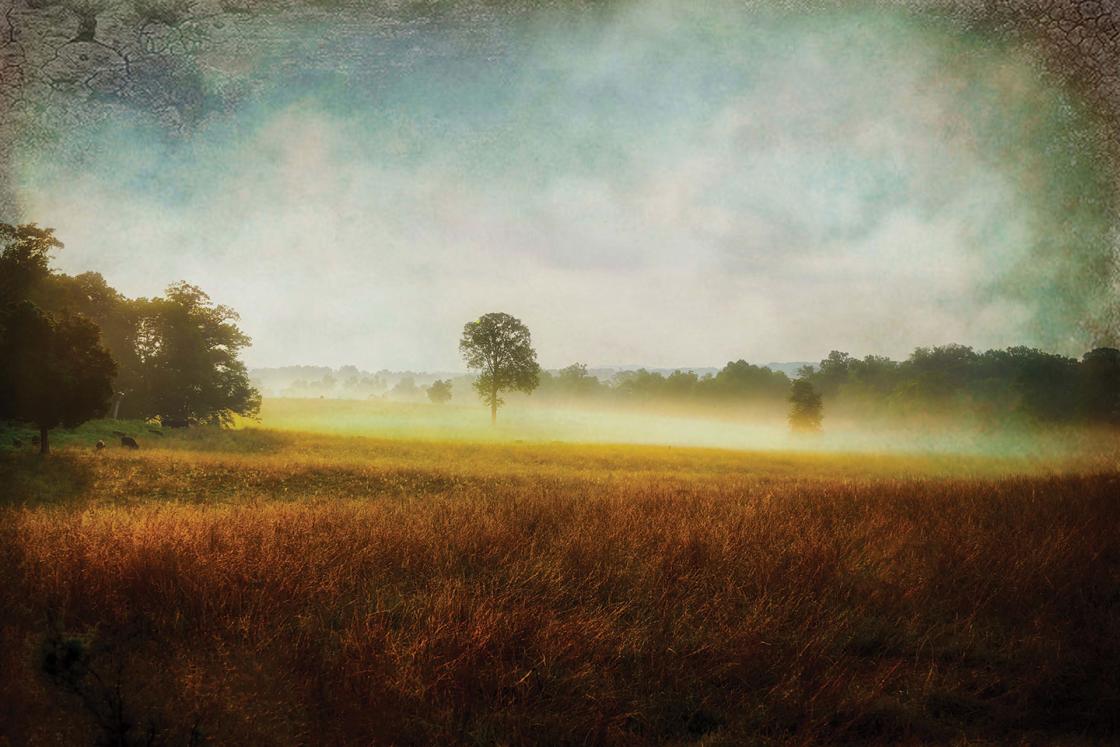 Just how did the Mill Springs Battlefield Association (MSBA), a small, private, nonprofit organization, succeed in preserving more than 900 acres at one of Kentucky's most important battlefields? Tenacity, vision and partnership. This is the MSBA's story. 
First, we must understand why these landscapes are so significant. The Battle of Mill Springs, fought on January 19, 1862, resulted in a decisive Union victory that ultimately drove the Confederates from Kentucky and enabled the Federal advance into Middle Tennessee in February of 1862. It helped secure the Bluegrass State for the Union, and proved to be the first major Federal victory of the war following the Union's disastrous defeat at First Manassas on July 21, 1861. It was the first of many field successes for Union Brig. Gen. George H. Thomas, but saw the promising career of Confederate Brig. Gen. Felix K. Zollicoffer cut short, as he was killed in action.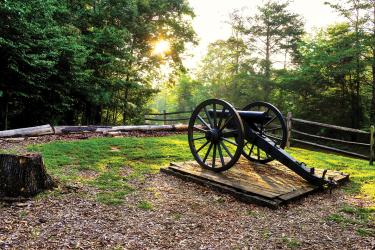 This important battlefield land is located at Nancy, Ky., a small community found eight miles from the town of Somerset, near Lake Cumberland. Initial steps to preserve the site began in 1868, when the United States government purchased 2.5 acres for the Mill Springs National Cemetery, where the Union dead were reinterred. In 1910, a local resident donated one acre, on which a Southern veterans' group marked the site of a Confederate mass grave. The Confederate veterans dedicated a monument to their fallen general, and a smaller monument on the mass grave, and this area became known as Zollicoffer Park. In 1933, a new state highway provided improved access to Zollicoffer Park, and a stone wall was erected around the area. Nearly 30 years later, the Pulaski County government took possession of the site and maintained it for the next three decades. 
In 1991, the Civil War Sites Advisory Commission, a congressionally appointed body, identified the Mill Springs Battlefield as one of the 25 most endangered battlefields in the nation in its official report, assigning it a Priority I, Class B rating. In 1992, recognizing the need to preserve and protect the battlefield for future generations, I joined 20 other local residents to establish the Mill Springs Battlefield Association, and was elected the Association's first president. Our mission then, as it is now, is to preserve, protect, interpret and maintain the Mill Springs Battlefield. That summer, the newly formed American Battlefield Protection Program (ABPP) toured the site, which became a National Historic Landmark in 1993.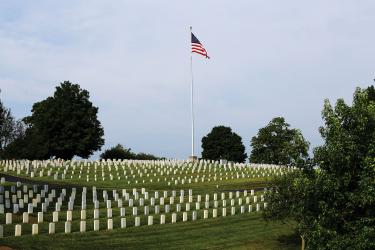 During the ABPP tour, a gentleman walked up to me and asked if there was any land for sale that was part of the original battlefield. Across the highway from Zollicoffer Park was a "For Sale" sign on a fence post. I pointed to it and said that 19 acres were available. He smiled and said, "Buy it." I laughed, responding that MSBA had no money. He was undeterred, handing me a business card as he said, "I will give you the money."
True to his word, Rod Heller, the first president of the original Civil War Trust, gave us the seed money and, within 30 days, MSBA had purchased our first parcel of battlefield land. This began a long and successful partnership between the Mill Springs Battlefield Association and the American Battlefield Trust.
Thanks to Heller and his organization, MSBA was now a landowner and not merely an advocate. But where, we wondered, do we go from here? At that point, we weren't even sure exactly where major portions of the battle took place!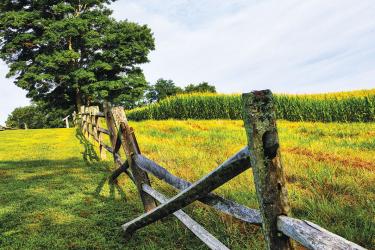 Our benefactors for this next chapter in the site's development were the ABPP and the Kentucky Heritage Council, the state historic preservation office. MSBA received a grant from ABPP to create a master plan for the preservation and interpretation of the battlefield. This allowed us to contact more landowners about selling us property, but they were not initially interested; no one believed that we would be successful in creating a Civil War memorial park. But we were undeterred. The next year, we purchased eight acres that had been a Confederate hospital site, and 15 acres that included the site where Zollicoffer had been killed. Neither purchase would have been possible without funds from the American Battlefield Trust. With these successes to our name, the local community realized our vision and began to embrace our efforts.
Such accomplishments, however, brought additional complications. As an all-volunteer organization, no one had time to mow grass and maintain the property. Needing a site administrator, the Pulaski County government provided grant funds to help alleviate our growing administrative and maintenance costs. Thankfully, it has remained a major supporter ever since. With an administrator in place, we were ready to move to the next phase: interpretation.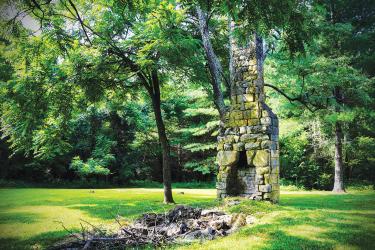 First, MSBA received a grant from the Kentucky Heritage Council to build a half-mile walking trail, complete with 11 interpretive signs. With the land interpreted, we were not only a battlefield park, but were also a tourist destination that could provide economic benefits to the local economy.
Over the next 15 years, MSBA was able to purchase 100 percent of the 600-acre core battlefield. Unfortunately, during the intervening years, much of the privately owned battlefield land had been broken up into small tracts. Of the separate 28 parcels purchased, the largest was 150 acres; many were fewer than 10 acres. The American Battlefield Trust was instrumental in the acquisition of all this land.
With the core battlefield protected, we next turned our attention to the 600-acre Confederate fortification camp, located eight miles from the battlefield in an area called Beech Grove. Thankfully, the majority of this heavily forested land was undeveloped. Better yet, and unlike our earlier efforts, it had been divided into only five tracts. The purchase of this site would protect an area where more than 800 Confederate cabins once stood, their indentations remaining on the ground itself. When we walked the property, we were amazed at the condition of more than a mile of Southern fortifications. 
In 2010, the American Battlefield Trust had its annual conference in Lexington, Kentucky. A Mill Springs tour was part of that event, and, a short time later, the Trust notified us that it had purchased the first 89 acres of the Beech Grove property. Other property owners also agreed to sell, and the Trust purchased the majority of this site on our behalf. The last tract of land that is part of the Confederate campsite is currently for sale, and we have asked the Trust to help us one more time to protect the final portion of Beech Grove.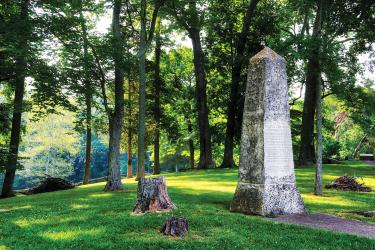 The Association continues to work with the American Battlefield Trust, our local county government, the state historic preservation office and the ABPP to purchase battlefield land and to interpret what happened on that cold January day in 1862. Using information gathered from letters, reports, diaries and other primary sources, we now have an eight-mile driving tour, complete with pull-offs and interpretive signs at each stop. There are also two half-mile walking trails interpreted by 24 signs. 
In 2005, thanks to the help of Congressman Harold Rogers, we received a federal grant to build a 10,000-square-foot visitors center and museum adjacent to the Mill Springs National Cemetery. The museum houses an extensive collection of artifacts from the battle, on loan from private individuals. There is also an excellent research library and a community room available for private events. 
Since our inception, MSBA has benefited from partnership with national battlefield preservation entities. Together, we have purchased 600 acres of core battlefield land, and two-thirds of the available land at related sites. The Brown-Lanier House was the headquarters for both Confederate General Felix Zollicoffer and, later, Union General George H. Thomas. The West-Metcalfe House was used as a Confederate hospital site. Also protected are 200 acres of Confederate campsites, which include cabin sites and fortifications. 
In total, the American Battlefield Trust has helped the Mill Springs Battlefield Association buy nearly 900 acres. Without the Trust — and its network of donors — the preservation of the Mill Springs Battlefield, an important turning point in the Civil War, would not have been possible.
This article appeared in the Winter 2018 issue of Hallowed Ground magazine.
Preserve 170 Acres at Three Battlefields
We need to raise $149,144 to purchase a property on Lookout Mountain as well as three tracts at two other critically important battlefield sites —...
Related Battles
Battle Facts
Pulaski County and Wayne County, KY | January 19, 1862
Result: Union Victory
Explore Hallowed Grounds Magazine