The National Museum of Fine Arts of Havana, Federico Fernández Cavada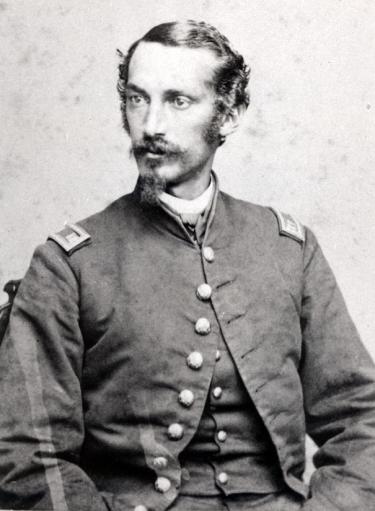 Federico Fernández Cavada was born on the southern coast of Cuba, in Cienfuegos, on July 8, 1831. While his father, Isidoro Fernández Cavada, was a Spaniard, his mother, Emily (Gatier) Cavada, hailed from the "City of Brotherly Love" — Philadelphia. When he, and brothers Emilio and Adolfo, were mere boys, their father passed. This left their mother to seek a new life for her young family by returning to her native city.
Upon completing his basic education in Philadelphia, Fernández Cavada would find himself engulfed in the world of civil engineering when busy civil engineer John C. Trautwine offered him an opportunity to assist in a surveying expedition to the Isthmus of Panama, with the intent of establishing a route for the Panama Railroad. Although the swampy conditions were quite harsh for the health-plagued Fernández Cavada, he was with the expedition until its end. But, when he returned home to Philadelphia, he focused on restoring his diminished health — his leisurely life consisted of reading, writing, sketching, and thinking.
Out of his many thoughts, abolition became a focus. Home to the first American abolition society, Philadelphia was the hub of many discussions surrounding the abolishment of slavery in the United States. The issue ignited a fire in the young Fernández Cavada, causing him to seek enlistment in the Union Army upon the outbreak of the Civil War. However, he was advised by his physician and friends to refrain from doing so. Despite the words of caution, Fernández Cavada couldn't resist his urge to enlist any longer after the first few months of war had passed.
Referred to as Frederick F. Cavada in his wartime documentation, Fernández Cavada's enlistment can be dated to July 1861, when he entered as a Captain in the 23rd Pennsylvania Volunteers — with a dozen men already promised to go into his company. While the 23rd Pennsylvania entered into the Peninsula Campaign under Gen. George B. McClellan, Fernández Cavada was detailed for duty as an engineer due to his knowledge of topography and talent as a sketch artist. His work would often coincide with the army's use of hydrogen balloons, for which he would ride in to sketch the advantageous views of Confederate positions during the tiresome Peninsula Campaign of 1862.
He would serve alongside Company K in the 23rd Pennsylvania until July of 1862, when he sent a resignation letter to Adjt. Gen. Lorenzo Thomas. After receiving approval of his resignation from Thomas, he accepted his commission as Major in the 114th Infantry Regiment of Pennsylvania Volunteers — the 114th Pennsylvania is also remembered as "Collis' Zouaves."
While first mustered in as a Major in the 114th Pennsylvania in August 1862, he rose to Lieutenant Colonel the very next month. It was during September 1862 that Fernández Cavada and his regiment were posted to the defenses of Washington during the Maryland Campaign. The regiment officially joined the Army of the Potomac after the Battle of Antietam and they didn't see fighting until December 1862, at Fredericksburg, Virginia. They partook in Gen. Ambrose Burnside's disastrous "Mud March" in late January 1863 — a failed attempt to raise morale amongst defeated Union troops by drawing Confederate Gen. Robert E. Lee's forces away from their defenses and into the open. By early May, they were in battle at Chancellorsville, Virginia. And when the 114th Pennsylvania entered into the fighting at Gettysburg, Pennsylvania on July 1st, they were commanded by no other than Lt. Col. Federico Fernández Cavada. However, his time in battle would be cut short when he was captured on July 2, 1863.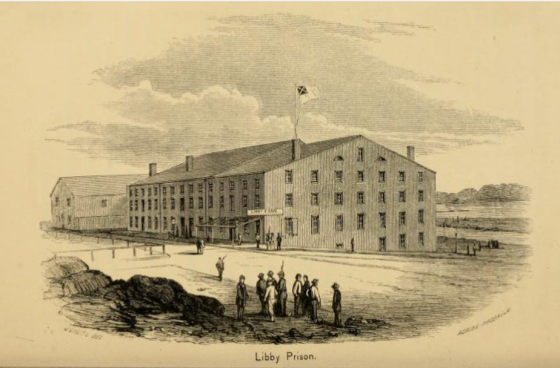 To Fernández Cavada's misfortune, he was placed as a prisoner of war in Richmond's notorious Libby Prison. A prisoner until January 1864, he often spent his time in Libby writing about and illustrating the prison experience. He provided immense insight on this grim time in his 1864 book, titled "Libby Life: Experiences of a Prisoner of War in Richmond, Virginia, 1863-64." The book exposed the brutality and grime of the prison and also showcased Fernández Cavada's striking illustrations. It even shared his thoughts on Christmas at Libby in 1863:
The north wind comes reeling in fitful gushes through the iron bars, and jingles a sleighbell in the prisoner's ear, and puffs in his pale face with a breath suggestively odorous of eggnog… Christmas Day! A day which was made for smiles, not sighs – for laughter, not tears – for the hearth, not prison. 
Following his time in Libby, Fernández Cavada was emaciated but eventually returned to service, only to resign in June 1864. He wished for a change of scenery, which he would obtain when he was appointed Consul for the United States at Trinidad, Cuba.
Fernández Cavada held the role of Consul until February 1869, when he resigned due to his strong sentiment toward the Cuban revolutionaries against that of Spanish rule in a conflict that became known as Cuba's Ten Years' War — taking place between 1868 and 1878.  He was commissioned as General for the District of Trinidad, later named Commander-in-Chief of the Cinco Villas, and eventually became Commander-in-Chief of all Cuban forces. While Fernández Cavada and the unaided Cubans kept the Spanish at bay, defending their positions and capturing Spanish fortifications, they were ill-equipped to change the tides of war. Awaiting transport to the United States so to secure support for the Cuban cause, he was captured by the Spanish gunboat Neptuno in 1871. Tried by the Spanish, he was found guilty. A passionate man of many causes, Federico Fernández Cavada was executed on July 1, 1871.