Tour Civil War Lexington, Kentucky in One Day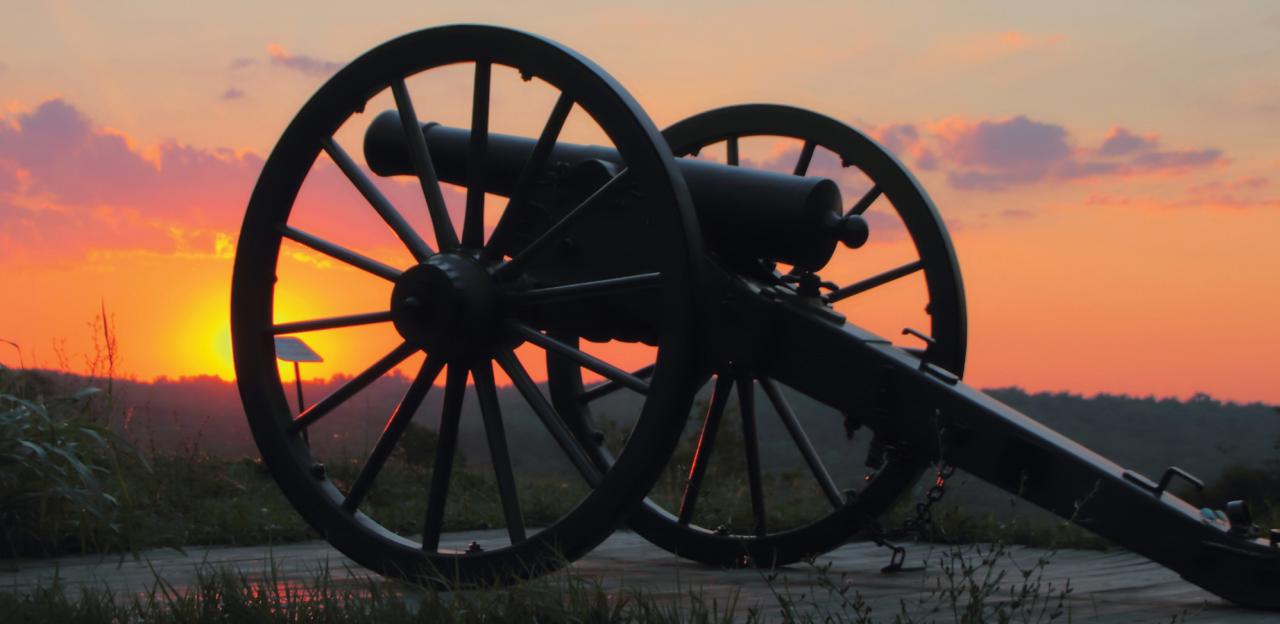 As a prominent city in one of the four "Border States," Lexington, Kentucky experienced some of the sharpest political divides in the entire country during the Civil War, as evidenced by some of the city's more prominent families. The John C. Breckinridge was a pro-Southern politician and later a Confederate general, while his uncle Robert was an ardent Unionist. At least eight sons of the wealthy Todd family fought for the South, while six of their brothers fought for the North and their sister Mary was First Lady to Abraham Lincoln himself. This is a place where brother almost literally came to fight against brother.
A heavy amount of fighting also took place around the area. The Union and Confederate armies first came to blows in the area during the Battle of Richmond, a decisive Confederate victory, and later during the Battle of Perryville, which turned the tide for the Union, and kept the city in their hands. The Lexington Cemetery, meanwhile, sought to provide a service that would trait both the overwhelming division and care for the dead by promising to take in bodies from both sides of the war, one of the first large war-time cemeteries to do so.
Before You Go:
Print or Download this Tour Map 
Learn More about the Battle of Richmond
Stop #1: Richmond Battlefield 
Time: 1.5 Hours
Details: http://battleofrichmond.org/historic-sites/4567779321
The Battle of Richmond was part of the important 1862 Perryville Campaign. Richmond was the site of one of the Confederacy's greatest victories.
What to do:
Start at the Battle of Richmond Visitor Center.
Explore the exhibits.
Take a guided tour of the battlefield.
Stop #2: Camp Nelson National Monument
Time: 1.5 Hours
Details: https://www.nps.gov/cane/index.htm
Camp Nelson was a major Union supply depot for the armies of the Ohio and Cumberland. It was also the third largest recruiting base for African-American soldiers in the United States, with more than ten thousand black soldiers recruited there.
What to do:
Explore the visitor center and museum.
Tour the 3-mile interpretive trail that goes through the depot section and northern line of fortifications.
Stop #3: Mary Todd Lincoln House
Time: 2 Hours
Details: http://www.mtlhouse.org/
First Lady Mary Todd Lincoln resided in this fashionable brick residence between the ages of thirteen and twenty-one, and Abraham Lincoln was a guest here following their marriage. 
What to do:
Tour the house and examine personal artifacts from the Lincolns.
Stop #4: Lexington Cemetery
Time: 1 Hour
Details: http://www.lexcem.org/
Although the Civil War brought division among families and within families, the Lexington Cemetery Company maintained a position of neutrality. In addition to private family lots, the trustees provided a general "Soldier's Ground" for the burial of Union dead and a corresponding Confederate lot for the burial of Southern dead.
What to do:
Related Battles
Battle Facts
Boyle County, KY | October 8, 1862
Result: Union Victory
Estimated Casualties
7,612
Battle Facts
Madison County, KY | August 29, 1862
Result: Confederate Victory
Estimated Casualties
5,650