Tour Civil War Charleston in One Day
An itinerary of key sites and things to do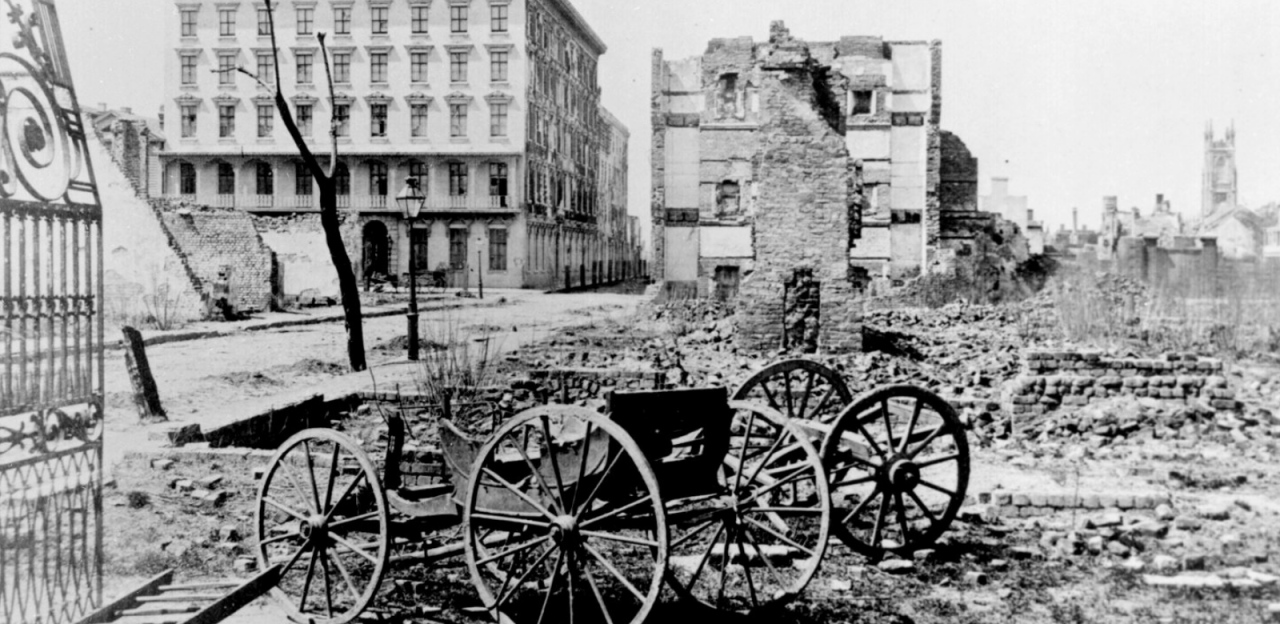 If you have one day to do Civil War Charleston, you'll have plenty to do in this wonderful city, known by many at the time as the "cradle of secession."
Total Stops: 4
Total Time: 8-9 hours
Total Distance: 9-mile radius | Tour Map  
Before You Go: Watch the Fort Sumter Animated Map
Stop #1: Fort Sumter National Monument
Time: 2.5 hours
Details: www.nps.gov/fosu/planyourvisit/index.htm
Confederate forces fired on the Union garrison at Fort Sumter in the early hours of April 12, 1861, marking the beginning of the Civil War.
What to do:
Start at the Fort Sumter Visitor Education Center (340 Concord St, Charleston, SC 29401)
Purchase your tickets, tour the exhibits and catch your boat to Sumter.
Stop #2: Fort Moultrie
Time: 1.5 hours
Details:  www.nps.gov/fosu/planyourvisit/index.htm
In use from the Revolutionary War to World War II, was occupied by Maj. Robert Anderson and his Union troops before they moved to Fort Sumter in 1860. Confederates used Fort Moultrie in April 1861 to shell Fort Sumter, and also occupied Fort Moultrie to defend Charleston from a Union naval siege from 1863 to 1865.
What to do: 
Tour the Visitor Center (1214 Middle St, Sullivan's Island, SC 29482) exhibits, watch the orientation film, find out what ranger programs are offered that day
Tour the fort.
Stop #3: Historic Downtown Charleston
Time: 2.5 hours
Details: www.charleston-sc.gov/index.aspx?NID=161
Walk the streets of this charming, well-preserved Southern city.
What to Do:
Stop by the Charleston Visitor Center (375 Meeting St, Charleston, SC 29403) for maps touring information
Walk along the Charleston Battery and admire the beautiful city.
Stop #4: HL Hunley
Time: 1.5 hours
Details: http://hunley.org/
Visit the remains of this preserved submarine that was used by Confederates to try and disrupt the Union siege of Charleston Harbor—the first submarine to sink an enemy warship.  
What to do: 
Tour the museum exhibits and see the submarine. (1250 Supply St, North Charleston, SC 29405)
Three Battlefield Tracts Spanning Three Wars
Three parcels of land totaling almost seven acres — with history spanning the French & Indian War, the Revolutionary War, and the beginning shots of...
Related Battles
Battle Facts
Charleston Harbor, SC | April 12, 1861
Result: Confederate Victory
Battle Facts
South Carolina | February 11, 1780
Result: British Victory
Estimated Casualties
5,764