Tour the Shiloh Battlefield in One Day
A Civil War itinerary with all the key sites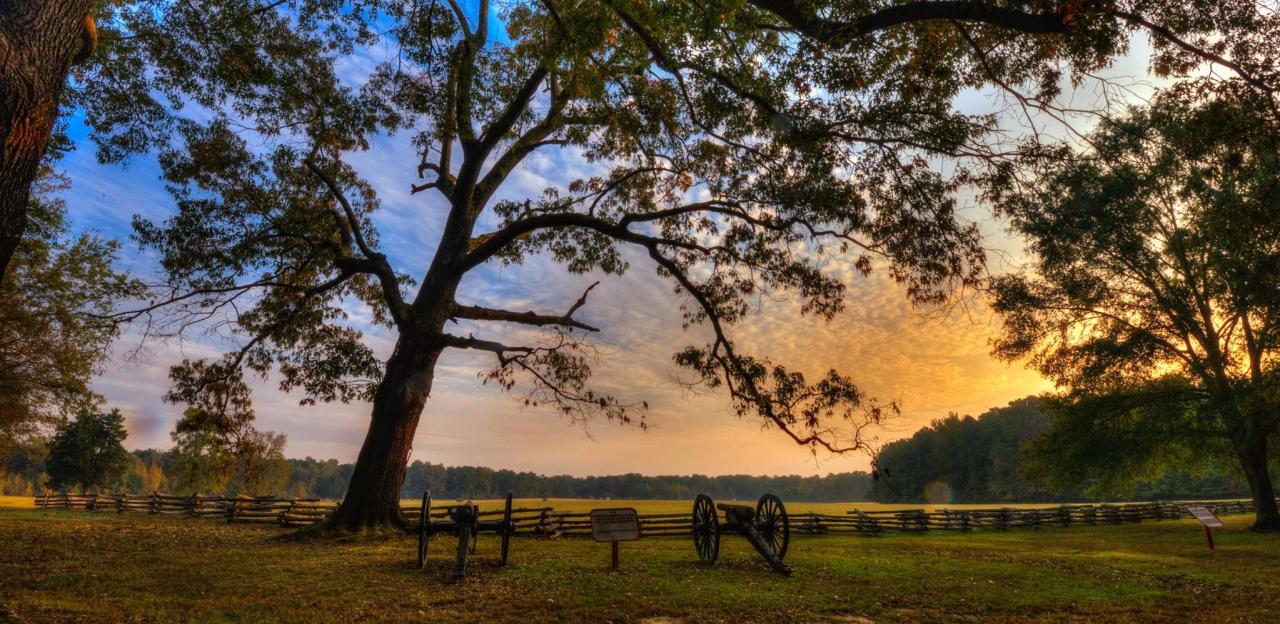 If you have one day for this trip, spend it exploring the pristine Shiloh National Military Park, site of the first great bloodletting of the Civil War. On April 6-7, 1862, the Federal Armies of the Ohio and the Tennessee fought desperately against a Confederate onslaught initially led by General Albert S. Johnston. On April 6th, Johnston fell wounded and command of his Army of the Mississippi devolved to General P. G. T. Beauregard. Confident that he had bested his opponent on April 6th, Beauregard rested on his laurels, and was ill-prepared for the Union counteroffensive that roared to life the next morning. By the end of April 7th, 23,746 Union and Confederate casualties lay across the peaceful landscape, making it the bloodiest American battle to that date. Shiloh changed the perception of how costly this war would be and gave birth to the notion that Ulysses S. Grant was butcher.  
Before you go:
Shiloh National Military Park
Time: 4-6 hours (7-8 if you love to hike)
Details: www.nps.gov/shil/index
The Battle of Shiloh, was a horrific struggle fought in the tangled woods and small farm fields of southwestern Tennessee on April 6-7, 1862. It pitted Confederate Generals Albert S. Johnston and P. G. T. Beauregard against Union General Ulysses S. Grant.
What to do: 
Start at the National Park Service Visitor Center.
Tour the battlefield. You have several options: 
Don't miss:
If you have time:
Insider tip: For a local meal, try the Hagy's Catfish Hotel.
Save Five Battlefields in Four States
A massive new campaign to save 343 additional acres spanning five battlefields in four states across the Western Theater. Double Bonus! Your gift will...
Related Battles
Battle Facts
Hardin County, TN | April 6, 1862
Result: Union Victory
Estimated Casualties
23,746