Matthew Hartwig
A Trust Triumph: 47 Acres Across Two of Virginia's Civil War Battlefields
The Old Dominion is covered with hallowed ground, and the American Battlefield Trust's most recent preservation victory has protected 47 acres across two Civil War battlefields: Cedar Creek Battlefield in the Shenandoah Valley and Cedar Mountain Battlefield in the Virginia Piedmont. With the assistance of the National Park Service, American Battlefield Protection Program, Shenandoah Valley Battlefields Foundation, Virginia Land Conservation Fund and determined Trust donors, this acreage is protected in perpetuity.
2.5 Acres at Cedar Creek
At Cedar Creek, the feat comes with added significance, as it is one of the most threatened battlefields in America due to an international mining company already owning more than 500 acres of battlefield land. The two and a half acres at Cedar Creek were not only saved but been transferred to the National Park Service for incorporation into Cedar Creek and Belle Grove National Historical Park. What this does is help to create a fuller experience at the site of one of the boldest military moves of the Civil War.
After Confederate Lt. Gen. Jubal Early launched his surprise attack on Maj. Gen. Philip Sheridan's Army of the Shenandoah on October 19, 1864, Union troops under Hayes and Kitching retreated across this land sometime after 6 a.m. But they were pursued by Confederate Maj. Gen. Stephen D. Ramseur's division. While attempts were made to hold off Ramseur's attack, the Union forces were hit, and the line collapsed. Federals retreated, again across the now-preserved property, and across the Valley Pike toward Belle Grove. In the process of Union retreat and Confederate pursuit across the more than tw0 acres, fighting also unfolded upon this ground. 
The Confederates lost the battle after Sheridan arrived just in time to rally his troops and launch a crushing counterattack, extinguishing any hope of further Confederate offensives in the Shenandoah Valley. 
The Shenandoah Valley Battlefields Foundation helped maintain the land prior to transfer. In the future, the Trust will work towards the removal of post-war structures following the transfer.
45 Acres at Cedar Mountain
Meanwhile, in the Virginia Piedmont, the newly-preserved, 45-acre property saw significant action in the 1862 Battle of Cedar Mountain. At this battle, Confederate Maj. Gen. Thomas "Stonewall" Jackson rode to rally his faltering troops…and when his rusted saber refused to come out of the scabbard, Jackson wielded it, scabbard and all, to turn the tide of battle.  Many pieces of battlefield land at Cedar Mountain and Brandy Station will soon become part of a new Virginia park unit — Culpeper Battlefields State Park! Still, efforts persist to preserve land at these sites.  
Through generosity and heart, these 47 Old Dominion acres are protected and now pose the possibility for further exploration from students and history lovers alike!
Explore This Victory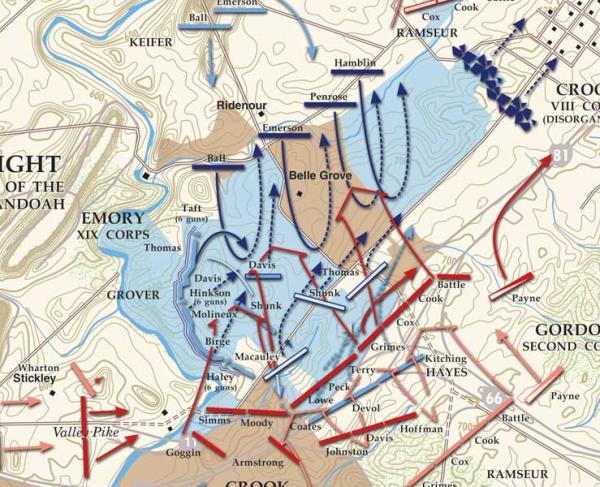 BATTLE MAP | American Battlefield Trust's map of the Battle of Cedar Creek, Virginia on October 19, 1864 from 5:30 am to 6:00 am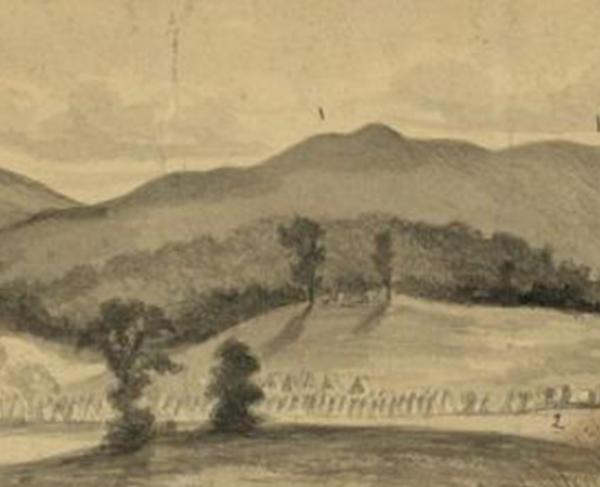 Discover key facts about the Battle of Cedar Creek — learn more about why this Shenandoah Valley battle played a significant role in the American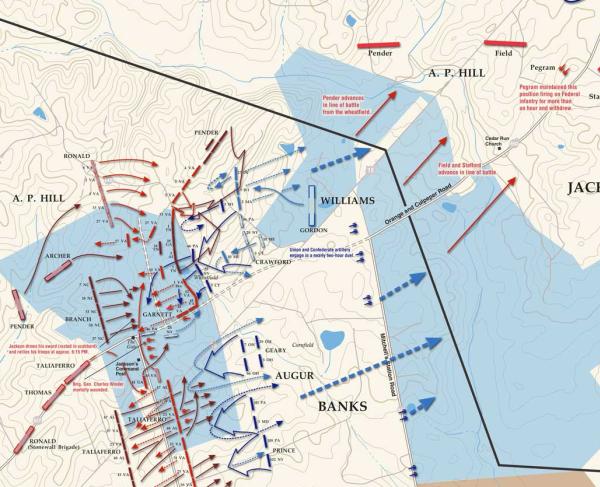 BATTLE MAP | American Battlefield Trust's map of the Battle of Cedar Mountain, Virginia on August 9, 1862