Michael Byerley
In May, American Battlefield Trust members visited the Perryville Battlefield in Kentucky during our Annual Conference. Joni House, the manager of the Perryville Battlefield State Historic Site, was presented with the Shelby Foote Preservation Legacy Award for her instrumental efforts to enable the Trust to save 1,027 acres there (and counting!).
Joni leads a tremendous effort to interpret the Battle of Perryville and maintain the bucolic landscape as it appeared in 1862. We asked Joni to share more about the nature at Perryville in the summertime – what she describes as a "living wreath" of rolling hills of wildflowers and native grasses.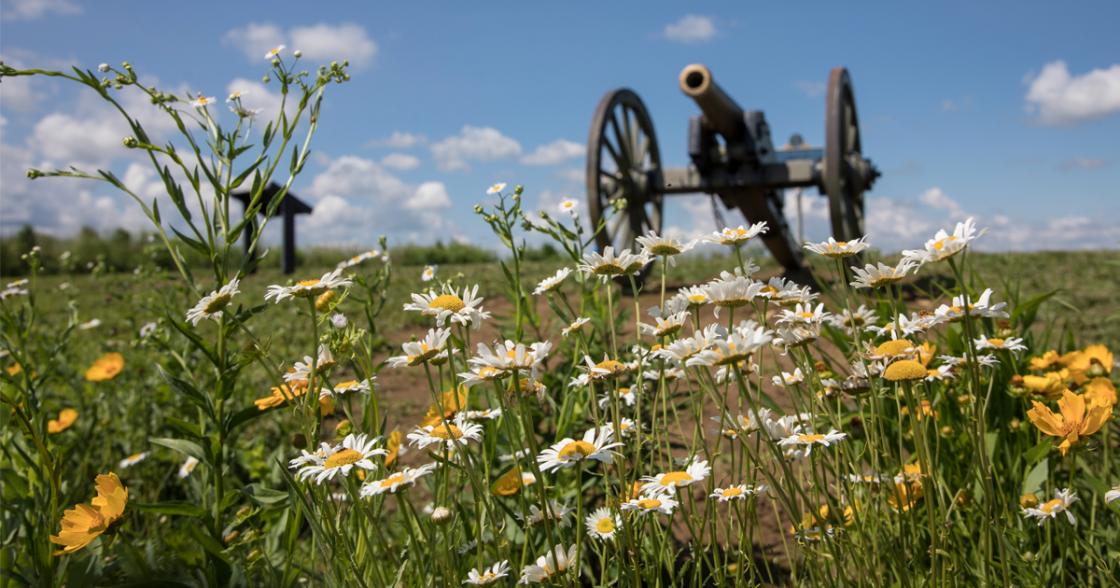 These sweeping, panoramic viewsheds are iconic to Perryville Battlefield, and many visitors leave with a new appreciation or preserving both the history and natural environment. Open grasslands allow nature to cycle through the seasons, providing an abundance of flora and fauna. Once hay fields and grazing pastures, portions of the Perryville battlefield have been transformed into native grasses which provide habitat for wildlife. Geology, soils, topography, assemblages of native plants and animals, along with other factors, combine in unique ways that make up natural communities.
Numerous wildflowers including Black Eyed Susan, Cone Flower, and Bergamot are in full bloom in summer. These are intermingled with native grasses such as Big Blue Stem and assorted Switch Grasses. Perryville battlefield staff recently replaced the existing hay fields with native pollinator and grassland plantings, a three-month endeavor that was made possible by the Friends of Perryville through a grant from the Natural Resources Conservation Service and the USDA.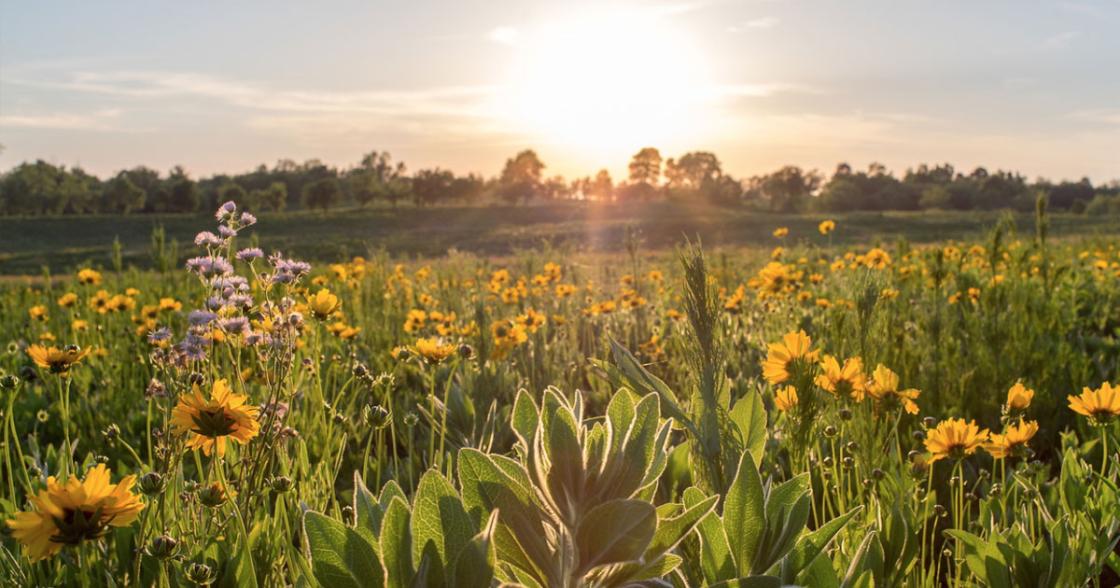 These habitat plantings are a fitting illustration of Joni's and the Commonwealth of Kentucky's conservation and preservation initiatives. The Perryville battlefield is now expanding its audience to those who seek natural spaces, wildlife and hiking, among other outdoor recreation opportunities. The Kentucky Heritage Land Conservation Fund has been instrumental in this effort. Those who come to enjoy Mother Nature leave with a great appreciation of this Hallowed Ground. Visitors often become committed supporters of its sustainability and preservation.
We hope you will get a chance to visit the Perryville battlefield to see the efforts of Joni's team and the Commonwealth of Kentucky and learn about the history that took place on this Hallowed Ground. If you visit in winter, be sure to walk the "Bird Trail" that meanders through the battlefield - you might even spot one of the state's most threatened bird species, the Barn Owl. If you can't make it to Kentucky, we invite you to learn more about the battle online or take part in our current effort to nearly complete its preservation.
Kathy Robertson
Deputy Director, Real Estate
American Battlefield Trust
P.S. Actor Steve Zahn has supported the Perryville Battlefield Association in numerous ways. In this video, he joined us to walk the 128 acres that we are currently trying to save. Preserving this tract will mean that 90-95 percent of that battlefield is preserved forever!
Related Battles
Battle Facts
Boyle County, KY | October 8, 1862
Result: Union Victory
Estimated Casualties
7,612
More of The Nature of History