William Woodford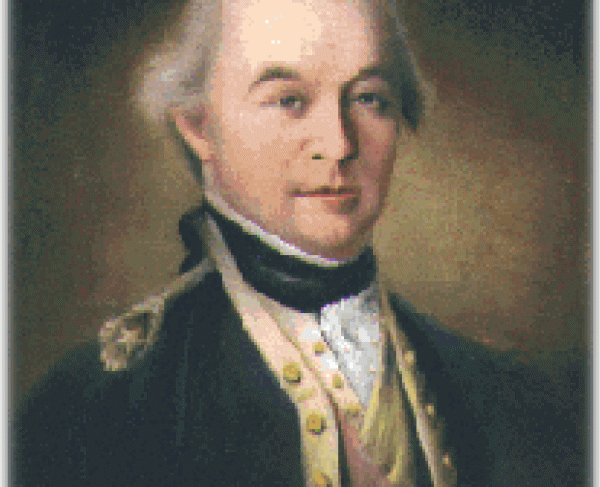 TitleBrigadier General
War & AffiliationRevolutionary War / Patriot
Date of Birth - DeathOctober 6, 1734 - November 13, 1780
Born to Major William Woodford and his wife Anne in Caroline County, Virginia on October 6th, 1734, William Woodford was to follow in the footsteps of his father and pursue an illustrious military career. This pursuit began in 1755 when he enlisted in the Virginia militia during a period of heightened tensions with Frenchmen and Native Americans in the American colonies. By 1756, Woodford had organized a company of Caroline County volunteers who were stationed at Fort Loudoun. It was at this very fort that George Washington made his regimental headquarters during the time of the French and Indian War. Woodford served throughout the entirety of the war and the Virginia Regiment disbanded in 1762.
In the spring of 1762 Woodford returned home and was married in June of that same year. His bride was Mary Thornton, the daughter of George Washington's first cousin Mildred Gregory. He was of the planter class and adhered to the behavior of a southern gentleman.
When the Revolution came to fruition Woodford was appointed Colonel and assigned command of the 2nd Virginia Regiment of Virginia's provisional forces. Woodford and his forces successfully fought at the Battle of Great Bridge on December 9th, 1775 to drive the royal governor of Virginia, Lord Dunmore, from the Norfolk peninsula. The significant result of victory at Great Bridge was the end of royal authority in the colony of Virginia.
In December of 1776, Woodford's 2nd Virginia Regiment was ordered to join General George Washington and the Continental Army in New Jersey. It was then that Woodford's 2nd Virginia Regiment became part of the Virginia Line of the Continental Army. By February of 1777 Woodford had climbed his way to the rank of brigadier general. Woodford and his men fought at the Battle of Brandywine in September of 1777. While his men performed well in battle, Woodford was wounded and the Patriots were ultimately unsuccessful. In June of 1778, Woodford led his men at the Battle of Monmouth, taking control of Comb's Hill. With the use of artillery, he crushed the British army's left flank. By late 1779, Woodford and forces were sent south to join the southern Continental forces. It was at the Siege of Charleston that Woodford was taken prisoner along with 5,000 other Patriots. He was transported to New York where he was put on a British prison ship. He died aboard the ship on November 13th, 1780. He is buried at Trinity Church in New York.