Susie King Taylor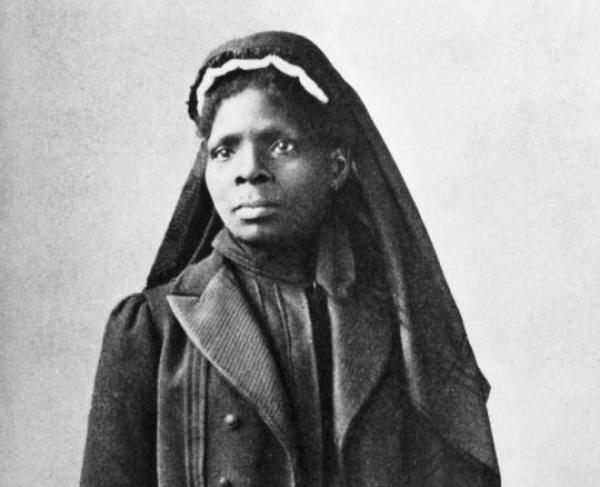 TitleEducator, Nurse and Author
War & AffiliationCivil War / Union
Date of Birth - DeathAugust 6, 1848 – October 6, 1912
Born into slavery in Georgia in 1848, Susie King Taylor (born Susan Baker) lived on a plantation for the first seven years of her life. In 1855, Susie was allowed to go live with her free grandmother in Savannah. Despite Georgia's harsh laws prohibiting formal education for African Americans, Susie attended two secret schools taught by black women and was tutored by two white youths.
In April 1862, Susie was able to escape slavery with her uncle and other African Americans who fled to a federal gunboat near Confederate-held Fort Pulaski. She went to live on Union-occupied St. Simons Island off the southern Georgia coast along with hundreds of other formerly enslaved refugees. There, at only 14 years old, Susie became the first black teacher to openly educate African Americans in Georgia.
That same year Susie married Edward King, a black officer in the 33rd United States Colored Infantry Regiment, and began serving as a nurse and laundress for his regiment. Off hours she taught the soldiers reading and writing and, according to her memoirs, "...learned to handle a musket very well...and could shoot straight and often hit the target." Susie served as a nurse at a hospital for African American soldiers in Beaumont, South Carolina, where she met and worked with Clara Barton. For four years and three months, she served the Union military without pay. Susie and Edward remained with the 33rd Regiment until they were mustered out at the end of the war.
In 1866, Susie and Edward moved to Savannah, where Susie opened a school for African American children. Edward died a few months before their first child was born. Susie scraped by as an educator for several years, repeatedly losing students – and much needed income – to newly opened public schools.
Eventually Susie was forced to take a job as a domestic servant with a wealthy family to make ends meet. In the early 1870s she moved with this family to Boston, where she would live out the rest of her days. There she would meet and marry Russell Taylor and serve with the Women's Relief Corps, even becoming a president of her corps in 1893. She would also write a book about her experiences, Reminiscences of My Life in Camp with the 33d United States Colored Troops, Late 1st S.C. Volunteers.
When Susie published these memoirs in 1902, she became the first and only African American woman to publish an account of her experiences in the Civil War. While Reminiscences acknowledged the racism that persisted decades after the end of the Civil War, it ended on a positive note: "What a wonderful revolution! In 1861 the Southern papers were full of advertisements for 'slaves,' but now, despite all the hindrances and 'race problems,' my people are striving to attain the full standard of all other races born free in the sight of God, and in a number of instances have succeeded. Justice we ask--to be citizens of these United States, where so many of our people have shed their blood with their white comrades, that the stars and stripes should never be polluted."