James Ronald Chalmers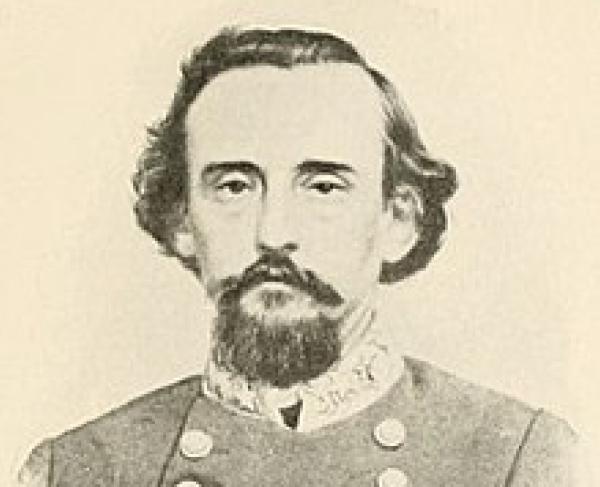 TitleBrigader General
War & AffiliationCivil War / Confederate
Date of Birth - DeathJanuary 11, 1831- April 9, 1898
James Ronald Chalmers was born in 1831 in Halifax County, Virginia, to an upper-class family. In the 1830s, Chalmers moved with his family to Mississippi, where his father, Joseph, became involved in politics. In the 1850s, Chalmers graduated from the University of South Carolina and became a lawyer in Mississippi.
At the turn of the Civil War, Chalmers was elected to the Mississippi convention for succession and was instrumental in getting Mississippi to succeed from the Union. Once the war started, Chalmers was made Colonel of the 9th Mississippi Infantry. Chalmers saw service along the Florida coast near Pensacola for the first several months. 
In February 1862, Chalmers was promoted to Brigadier General and commanded a brigade. In the spring of 1862, Chalmers fought his first action in the Battle of Shiloh on April 6th-7th, where his command saw action on the Confederate right near the Tennessee River. During the summer of 1862, Chalmers saw action at the Siege of Corinth and the Battle of Booneville. Chalmers held his first cavalry command at Booneville on July 1st. Up-and-coming Union General Philip Sheridan defeated his cavalry command during the action. 
During the fall of 1862, Chalmers was given command of an infantry brigade and saw action at the Battle of Munfordville, where he acted without orders and changed the Confederate battle plans. In the winter of 1862, his brigade saw action at the Battle of Stones River around the "Round Forest," where he was knocked unconscious by an artillery shell. In the spring of 1863, Chalmers went on to be transferred into Northern Mississippi at the requested John C. Pemberton, where he helped organize several cavalry brigades into a division. In 1864, Chalmers was assigned to Confederate General Nathan B. Forrest's cavalry corps and went on to see action at Fort Pillow, Spring Hill, Franklin, and Nashville. In May 1865, he surrendered to Federal authorities. 
In the post-war reconstruction era, Chalmers devoted himself to politics gaining a series of positions as a Federal representative. However, by 1884, he ended his political career and stayed in Memphis, where he practiced law until he died in 1898.
Help Us Save Hallowed Ground in Tennessee and Kentucky
Preserve four valued sites in Tennessee and Kentucky at an astonishing $117-to-$1 match. Help beat the odds — and save more of America's history — by...
Related Battles
Battle Facts
Davidson County, TN | December 15, 1864
Result: Union Victory
Estimated Casualties
9,061
Battle Facts
Franklin, TN | November 30, 1864
Result: Union Victory
Estimated Casualties
8,578
Battle Facts
Hart County, KY | September 14, 1862
Result: Confederate Victory
Estimated Casualties
4,862