George Washington Morgan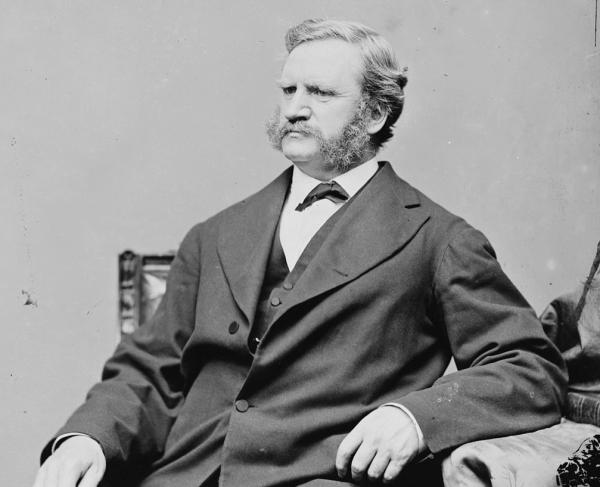 TitleGeneral
War & AffiliationCivil War / Union
Date of Birth - DeathSeptember 20, 1820 - July 26, 1893
George Washinton Morgan was born to a prominent Pennsylvania family on September 20, 1820. At 16, he dropped out of college to join a militia unit bound for the Texas army. Morgan received a commission from Sam Huston as first a lieutenant and then a captain serving in the 1st Texas Rangers. After commanding a post in Galveston, Texas, Morgan returned home to Pennsylvania and went to West Point in 1841; however, due to poor grades, he was expelled in 1843. Luckily, Morgan found a new career as a lawyer in Knox County, Ohio. When the United States went to war with Mexico, Morgan enlisted and became colonel of the 2nd Ohio Infantry. In 1847, Morgan was promoted again to brigadier general after his gallantry in the battles of Contreras and Churubusco. 
After the war, Morgan became Minster to Portugal until the outbreak of the Civil War when he was given command of the 7th Division in the Army of the Ohio under Don Carlos Buell. In 1862, he was tasked with taking the vitally important Cumberland Gap. After several months of brutal marching and outmaneuvering the Confederates, Morgan successfully captured the Gap in June 1862. However, in August 1862, Morgan's 7,000-man Division was besieged by Kirby Smith's Army of Kentucky, specifically Carter L. Stevenson's Division. As a result, Morgan's Division was cut off from the outside world for almost a month. After receiving news of the devastating defeat at Richmond, Kentucky, and the report that his food supplies were dwindling dangerously low, Morgan decided to withdraw from the Gap. After campaigning in West Virginia, Morgan moved to Ulysses S. Grant's army and was sent towards Vicksburg. Morgan's reputation was tarnished when he failed to launch an attack during the Battle of Chickasaw Bayou on December 29, 1862. He was redeemed, however, at the Battle of Arkansas Post in early January of 1863 when he led the XIII Corps in the attack. Due to the constant campaigning and his disdain for using African Americans as soldiers, Morgan resigned his commission in early 1863. During his civilian life, Morgan was active in politics and an avid politician in the post-Civil War period. Morgan passed away in 1893 in Virginia and was the last general of the Mexican American War to die.
Help Preserve 32 Acres at Chickasaw Bayou and Champion Hill
See every dollar matched $6.50-to-$1 when you make a gift to nearly 32 acres of prime, unprotected battlefield land at Chickasaw Bayou and Champion...
Related Battles
Battle Facts
Vicksburg, MS | December 26, 1862
Result: Confederate Victory
Estimated Casualties
1,983