John F. DeCourcy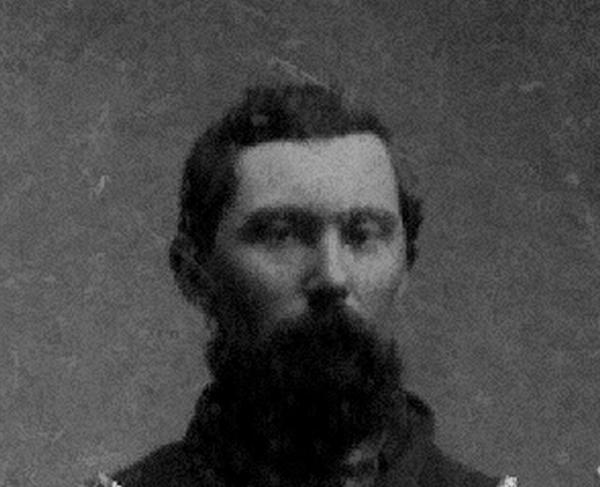 TitleColonel
War & AffiliationCivil War / Union
Date of Birth - DeathMarch 30, 1821 - November 20, 1890
John F. DeCourcy was born into a British Noble family in 1821 and served with the 47th Lancashire Regiment Of Foot during the Crimean War. At the start of the Civil War, DeCourcy came to America, offered his services to the Union war effort, and was given command of the 16th Ohio Infantry. He and his regiment were assigned to Gen. George Washington Morgan's 7th Division in the 1862 Cumberland Gap Campaign and successfully captured the Gap on June 18th, 1862. After the division retreated from the Gap, DeCourcy moved to the Vicksburg front, where he was given command of another brigade but not promoted. After fighting in the Battle of Chickasaw Bayou and Arkansas Post, DeCourcy was dissatisfied that he hadn't been promoted to brigadier general and resigned his commission. 
In the summer and fall of 1863, DeCourcy was given command of an independent brigade in Gen. Ambrose E. Burnside's Army of the Ohio. During the early stages of the Knoxville Campaign, DeCourcy was tasked with taking the Confederate-held Cumberland Gap with his much smaller brigade. For several days, he deceived the enemy by making them believe that the force in front of them was much larger. He accomplished this by frequently rearranging the regimental numbers on his soldier's hats and marching his men in large circles in plain view of the Confederate garrison. By September 7th-9th, 1863, DeCourcy received more reinforcements and forced the 2,300-man Confederate garrison to surrender. Controversy arose, however, when DeCourcy failed to block the northern approaches to the Gap along the Harlan Road, and 100-300 Confederates escaped.
Unfortunately for DeCourcy, he and his men were the first to enter the newly captured Gap, causing jealousy from Burnside for not being able to enter first and anger that Decourcy did not correctly defend Harlan Road. Even though he did not have the numbers to secure the northern approaches to the Gap properly, DeCourcy was arrested by Gen. Burnside. With help from President Abraham Lincoln, the matter was eventually dropped in spring 1864, but he was still discharged from service and returned home to England.
Help Preserve 32 Acres at Chickasaw Bayou and Champion Hill
See every dollar matched $6.50-to-$1 when you make a gift to nearly 32 acres of prime, unprotected battlefield land at Chickasaw Bayou and Champion...
Related Battles
Battle Facts
Vicksburg, MS | December 26, 1862
Result: Confederate Victory
Estimated Casualties
1,983