Winder Building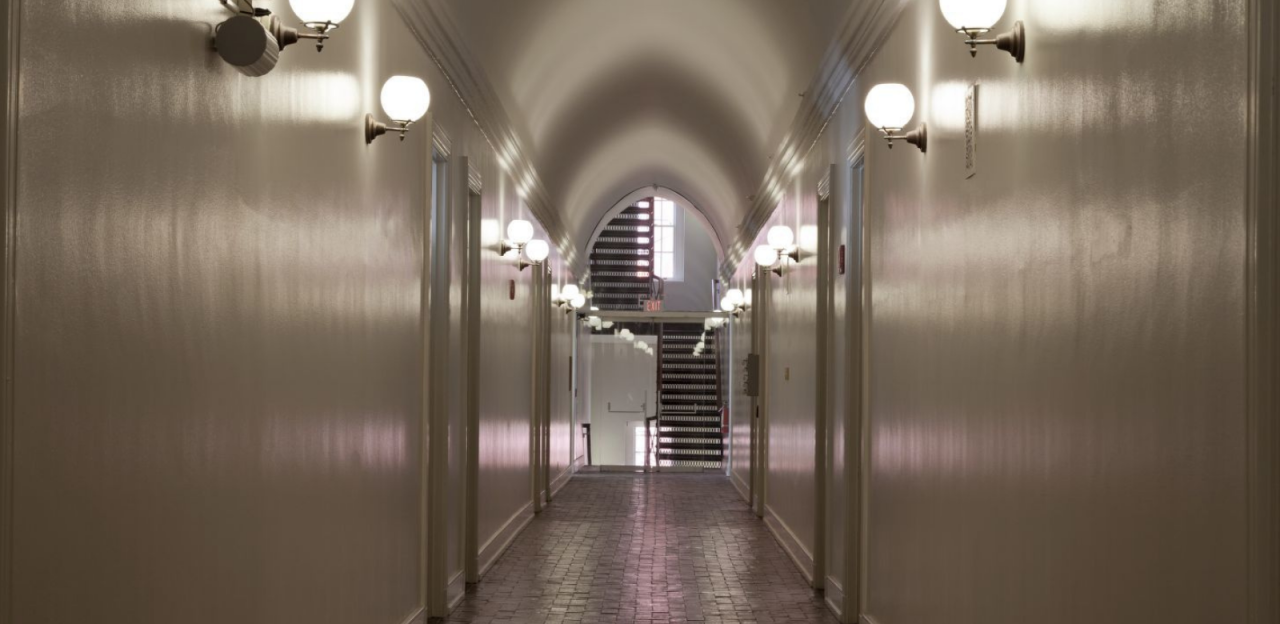 The Winder Building was completed in 1848. It was the brain child of William H. Winder, who was convinced that the United States Government was making a mistake by not undertaking the construction of fireproof buildings. Knowing that the ever-expanding Federal government would need more office space, he hired renowned South Carolina architect Robert Mills to construct his new "Winder" building, which Winder would then look to lease or sell outright to the government. The building boasted 60,000 square feet of useable space, spread across the 130 rooms, and included 104 windows. Mills estimated the cost of the building at $2,000 per room.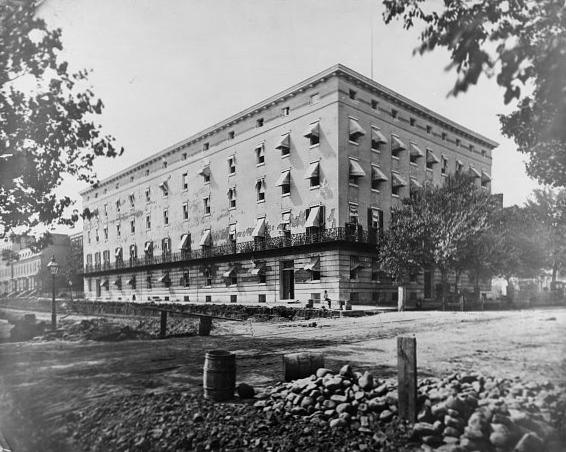 By 1852, the government held the Winder Building under a three-year lease. In that same year, the Senate Committee on Finance proposed to purchase the building outright, but eventually voted against the purchase of the building by a vote of 17 – 27. However, the debate reemerged in 1854 and was then purchased.
At the outbreak of the American Civil War, the Winder Building housed offices for the War Department, United States Navy, and was the main headquarters for the Quartermaster General of the Army. By 1865, it was one of 11 buildings that the War Department was utilizing in Washington for the Union war effort. With the completion of what we now know as the Eisenhower Executive Building (EEOB), the War and Navy Departments turned the Winder Building over to the Treasury Department.  The Army moved back into the Winder during World War I.
In 1949, the United States General Services Administration (GSA) took over the care and administration of the building. Around 1960 the Office of Emergency Planning moved into the building. In 1969, the building was added to the National Register of Historic Places. Although it was on this National Register, the GSA sought to tear it, and three other adjacent buildings, down in 1974. A citizens group called Don't Tear It Down, Inc. (later renamed the DC Preservation League) attempted to intervene in court by filing suit to prevent the razing of the building. Before the court could rule on the case, the GSA tore down the other three buildings. Facing the backlash, GSA agreed to renovate and keep the Winder. It still stands today.  
Read the full history of the Winder building below.