Williamsburg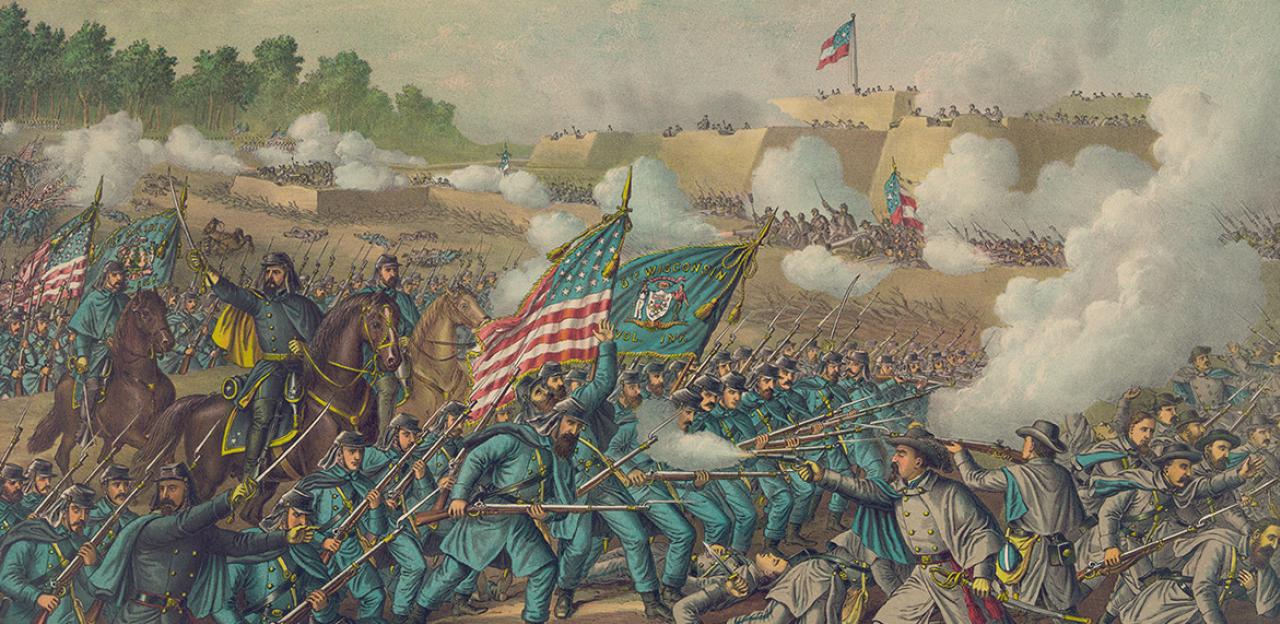 The Battle of Williamsburg
As the Confederates withdrew from their lines outside of Yorktown, Maj. Gen. George B. McClellan was slow to mount a pursuit from the siege lines he had occupied for nearly a month. Initially, he sent forward only the III Corps of Brig. Gen. Samuel P. Heintzelman to follow Gen. Joseph E. Johnston's Confederates. Heintzelman's divisions, led by Brig. Gens. Joseph Hooker and Phil Kearny, made contact with Johnston's rearguard brigades four miles southeast of Williamsburg on May 5, 1862, and the rest of the Army of the Potomac soon followed.
Hooker assaulted Fort Magruder, an earthen fortification alongside the Williamsburg Road, but was repulsed. Confederate counterattacks, directed by Maj. Gen. James Longstreet, almost overwhelmed Hooker's men, but Kearny's division moved up to stabilize the Federal left. "Everybody was yelling, firing, and advancing," one sergeant in the 7th Virginia Infantry recalled. A brigade of Brig. Gen. Darius N. Couch's IV Corps arrived to support Hooker's right. Brig. Gen. Winfield S. Hancock's brigade moved to threaten the Confederate left flank, occupying two abandoned redoubts. Confederates under Brig. Gen. Jubal Early counterattacked Hancock unsuccessfully, but his localized victory (where he earned the nickname "Hancock the Superb") was not exploited by other Union troops.
Johnston continued his withdrawal up the peninsula that evening. On May 7, a Union division under Brig. Gen. William B. Franklin attempted a landing behind Johnston's line from the York River. They were met at Eltham's Landing near West Point by two brigades from Brig. Gen. G. W. Smith's division, assisted by Hampton's Legion of cavalry. The Confederates pressed Franklin's men back to the landing under the cover of Union gunboats, and Franklin made no further attempts to cut off Johnston's retreat.
McClellan claimed the battle at Williamsburg was a "brilliant victory" over superior forces, but neither commander had committed his entire army to the fight. The battle was, however, the first pitched battle of the Peninsula Campaign, and the largest fight until Seven Pines three weeks later; nearly 41,000 Federals and 32,000 Confederates slugged it out, inflicting 3,800 casualties on both sides.