Washington DC Field Trip Itinerary for Educators
A field trip itinerary for touring Washington D.C. in one or more days.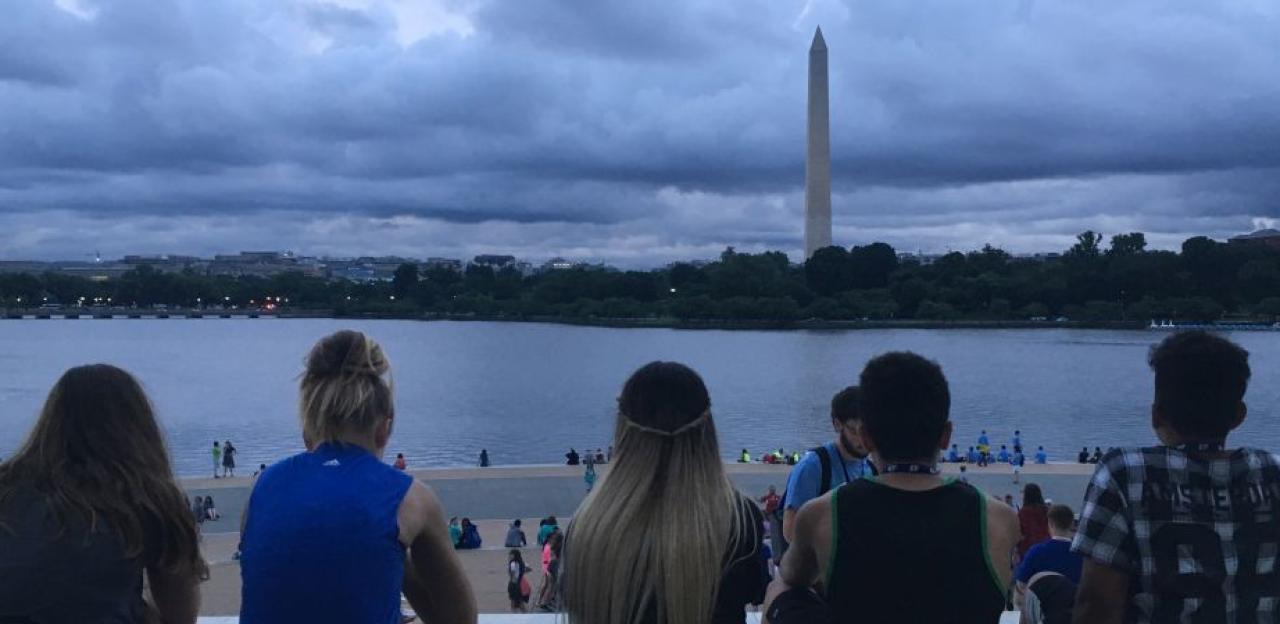 Washington, D.C. is one the most popular field trip destinations in the United States. This suggested itinerary will help you get the most out of your time in our nation's capital.
Check out an accessible PDF of our Washington, D.C. Field Trip Itinerary for educators!
Before you go:
Ideal Itinerary if you are visiting for one-day:
Time: 5-6 hours
What to do:
Visit some of the FREE museums on the National Mall.
Tour the American History Museum

1300 Constitution Avenue NW, Washington, D.C.
202-633-1000

Visit the National Museum of African American History and Culture

1400 Constitution Ave NW, Washington, DC 20560
1-844-750-3012
Walk towards some of the FREE monuments and memorials in the National Mall. 
Most importantly, enjoy your visit!
If you are visiting for more than one day:
Same itinerary as above for the first day in addition to the following:
Get a free guided tour of the Capitol Building.
First St SE, Washington, DC 20004

You may need contact your local Representative or Senator if your group is larger than 15.
Get tickets to tour Ford's Theater and the Petersen House where Abraham Lincoln was shot and eventually succumbed to his wounds.
511 10th St NW, Washington, DC 20004
Participate in a Ranger Program here!
Book a tour of the Arlington Cemetery.
1 Memorial Ave. Arlington, Virginia 22211
Restaurants that serve groups:
Northside Tavern

1726 Connecticut Ave, NW. Washington, DC 20009
202-849-6100

City Tap House Penn Quarter

​901 I St NW, Washington, DC 20001
202-733-5333

The Hamilton​

600 14th Street, N.W. Washington, DC 20005
202-787-1000
Travel Tips:
Renting a bus can be costly in the Washington DC area. Budget accordingly.
Vehicle traffic is very heavy, and roads are congested throughout the day, especially during rush hour.
The Mall is much larger than it looks on a map, and the distance between the Capitol Building and the Lincoln Memorial tricks many first time visitors. Plan you time and transportation methods accordingly.
Get started early in the day. Crowds are smaller earlier in the day, which will allow you to explore sites more freely. 
Most major Washington museums have security check points with metal detectors. On busy days it can take a while to get through security.
April-June are the busiest months for field trips. Add to this time frame the National Cherry Blossom Festival, and vacationers, this means that the historic sites in the district can be jam packed.
Washington was built on swamp land, which means it can be both hot and humid.
Food carts and trucks around the Mall and other parts of Washington carry a wide variety of food and beverage. Most museums also have cafeterias and snack bars.
Many of the Smithsonian museums carry band aids, sunscreen, umbrellas, and other necessities in their gift shops.