Gettysburg Field Trip Itinerary for Educators
A field trip itinerary for touring Gettysburg in one or more days.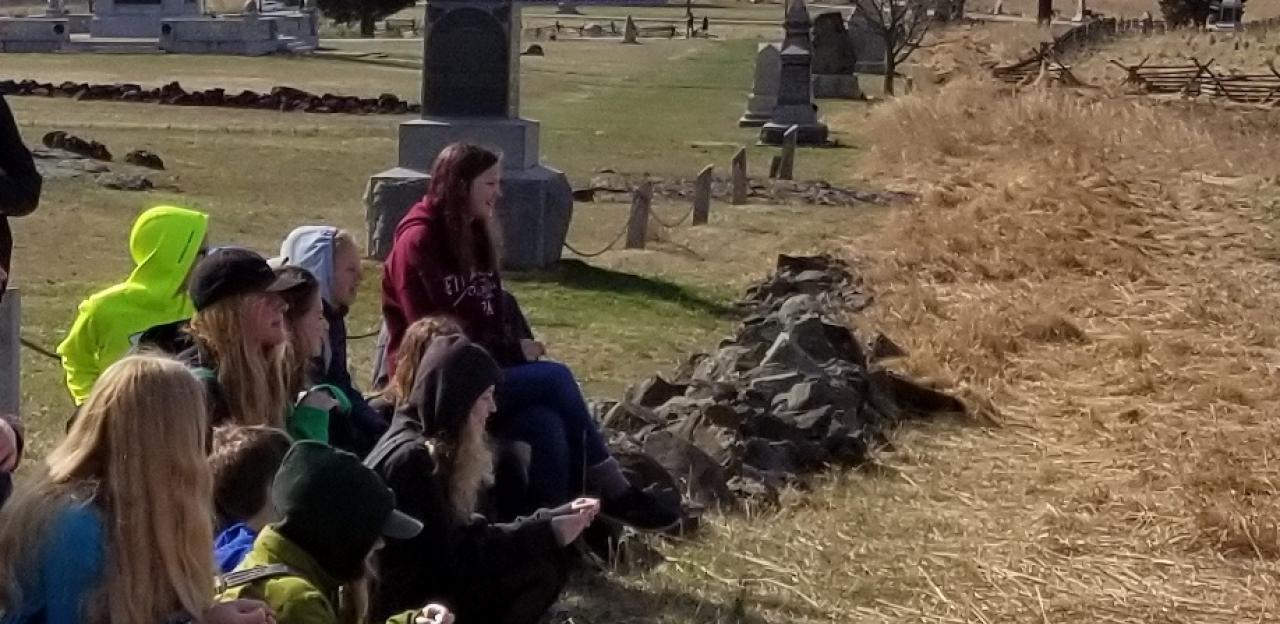 Gettysburg, Pennsylvania, and Gettysburg National Military Park are the #1 destination for Civil War-related field trips. This suggested itinerary will help you get the most out of your time at Gettysburg.
Before you go:
Responding to COVID-19:
Before traveling, we encourage all field trip attendants to limit contact with others and quarantine for fourteen days if they are symptomatic and/or test positive for COVID-19 within fourteen days of travel.
Be sure to research all relevant Pennsylvania and Adams County laws, regulations, and codes surrounding COVID-19 before your trip.
During your field trip, ensure that if a chaperone, teacher, or student shows symptoms of COVID-19 that they get tested and safely isolate from others. 
Following your field trip, we encourage everyone to monitor their symptoms and follow all local, state, and federal laws regarding COVID-19 upon returning home.
Be sure to maintain excellent personal hygiene, set up open communication protocols, stay up to date on all openings and closures throughout the park, and provide teachers and parents with safety plans to manage COVID-19 related risks.
Ideal Itinerary if you are visiting for one-day:
Time: 4-6 hours
What to do:
Arrive at the Gettysburg Visitor Center and tour the museum exhibits.
1195 Baltimore Pike, Gettysburg, PA, 17325.
Visit and view the famous Cyclorama painting. 
Take part in a National Park Service Ranger Program.
Hire a Licensed Battlefield Guide to lead your tour of the battlefield. 
Most importantly, enjoy your visit!
If you are visiting for more than one day:
Same itinerary as above for the first day in addition to the following:
Visit the Seminary Ridge Museum
61 Seminary Ridge, Gettysburg, PA 17325
717-339-1300

Participate in one of their many educational programs.
Stand where Brigadier General John Buford stood at his vantage point and observed the opening stages to the start of the three day long Battle of Gettysburg.
Visit the Gettysburg Heritage Center
297 Steinwehr Avenue, Gettysburg, PA 17325
717-334-6245
Visit their interactive museum and one of a kind exhibits
Take part in a museum-wide scavenger hunt:
Tour the historic town of Gettysburg with one of their guides
Be a part of the interactive programs offered for large groups. (Make reservations beforehand and organize a specific program)
Restaurants that serve groups:
Dobbin House Tavern

​9 Steinwehr Ave, Gettysburg, PA 17325
(717) 334-2100

The Farnsworth House Inn

401 Baltimore St, Gettysburg, PA 17325
(717) 334-8838

Dunlap's Restaurant

90 Buford Ave, Gettysburg, PA 17325
(717) 334-4816

Gettysburg Eddie's

​217 Steinwehr Ave, Gettysburg, PA 17325
(717) 334-1100
Travel Tips:
Book your guide well in advance, they are in high demand and their numbers are limited.

Get started early in the day. Crowds are smaller earlier in the day, which will allow you to explore sites more freely. 

April-June are the busiest months for field trips. Sites and parts of the battlefield can be extremely busy.

The weather in Gettysburg can vary from extreme heat to extreme cold. Plan your wardrobe accordingly.

Long pants, walking shoes or boots, and a hat suggested for all visitors to the battlefield.

Sunscreen and bug spray are recommended. Ticks are a persistent nuisance on the battlefield. Be sure that all visitors check themselves for ticks during the warmer months.