Meet David N. Duncan, New President of the American Battlefield Trust
With more than two decades' experience at the Trust, he is ideally positioned to shepherd the organization's continued growth.

Buddy Secor
David Duncan is a native Virginian, born in Roanoke, in the shadow of the Blue Ridge Mountains, during the summer of 1964. He developed his passion for history early in life, thanks in large part to his father, who taught middle school history, civics, and social studies in Roanoke County for 38 years. Duncan fondly remembers their small home in nearby Salem, Va., being filled with books, augmented with weekly trips to the public library, where he gathered armloads of reading material about American history.
"Even now, I strive to read 10,000 pages — the equivalent of 25 400-page books — each year. I'm hopeful I can keep that pace with my new responsibilities. But," he adds with a laugh, "only time will tell." 
With his father urging him to set his sights higher than public-school social studies teacher, Duncan expanded his horizons during his college years. At James Madison University, in the Shenandoah Valley, he worked to the develop writing skills he first embraced as managing editor of his high school newspaper. He majored in media and communications, fully intending to pursue a career in the radio, television or film industries. However, as his studies progressed, Duncan also steadily gained experience in an on-campus job in the main dining hall. Despite his starting off emptying trash cans and mopping floors, supervisors noticed and appreciated his relentlessly positive attitude, and he quickly rose through the ranks to become a student manager, helping to oversee nearly 120 fellow student employees. 
"To this day, I believe this early real-world business and personnel management experience is on par with anything I learned in the classroom, in terms of preparing me for a career," Duncan says.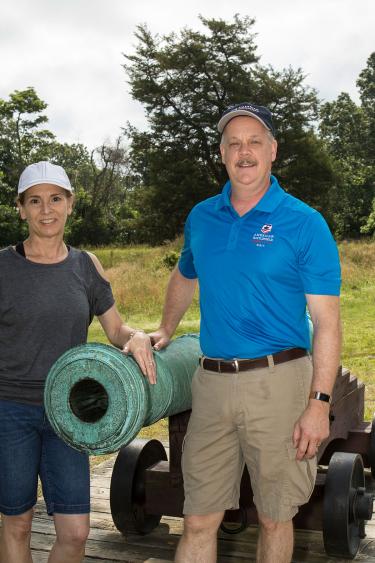 Upon graduation, Duncan and his then-fiancée moved to the Washington, D.C., suburbs of Northern Virginia, where they married and raised two daughters and still live today. He and Karen, an elementary school teacher, celebrate their 34th anniversary in October 2020, the same month he takes over as president of the Trust. As a first job, Duncan took a $15,000-per-year position as a copywriter for a small direct marketing agency, working on creating compelling marketing and fundraising messaging for charitable organizations and political campaigns. Mirroring his experience in the college dining hall, within a few years Duncan was supervising a team of copywriters and was eventually promoted to creative director.
During long commutes in Northern Virginia's relentless traffic, he listened to books on tape to make the drive time tolerable. Even as the words of Bruce Catton, Shelby Foote, Dr. James I. "Bud" Robertson and many others filled his car on a daily basis, his evenings were filled with the debut of Ken Burns' "The Civil War" series on PBS. His childhood interest in history now dramatically reawakened, Duncan's schoolteacher father gave him a copy of "The Killer Angels" for a birthday present. He devoured it in one weekend and swiftly made his first trip to Gettysburg. Soon weekends were filled with trips to any battlefield within a few hours' drive where, map and guidebook in hand, he would walk the landscape and marvel in the powerful emotions it elicited.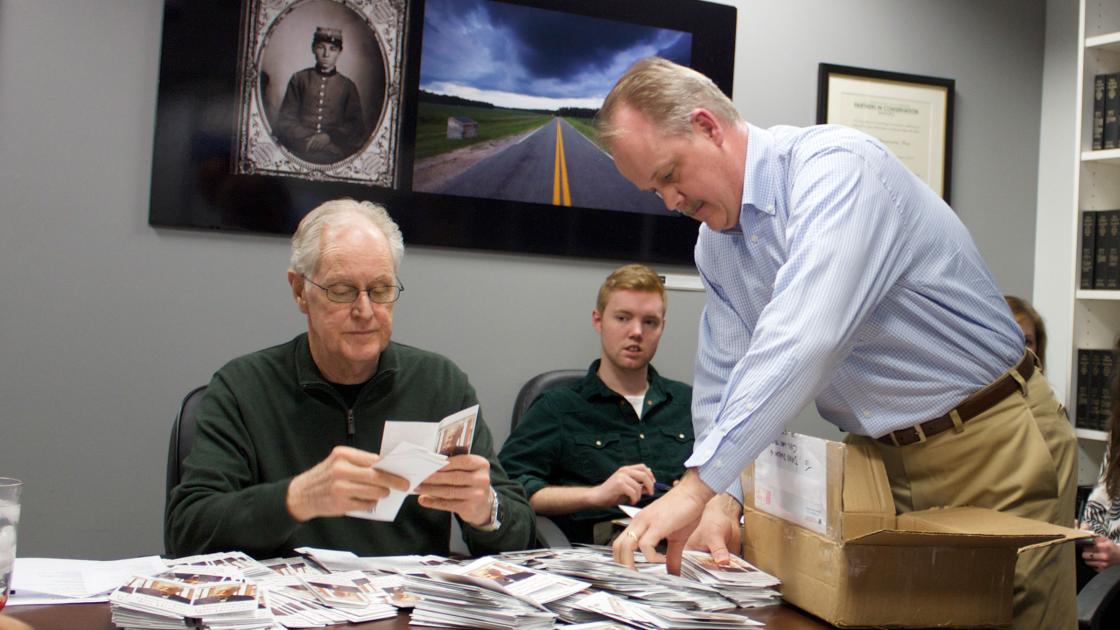 Like many during the early 1990s, he became increasingly alarmed at the pace of development he saw encroaching on those hallowed sites. When the Walt Disney Corporation proposed to build a year-round history-themed open-air park near the Manassas Battlefield, he was horrified. When he received a letter in the mail offering membership in a battlefield preservation group called the Civil War Trust, he joined immediately, eager to learn more about preservation threats. Several times, he offered his professional fundraising services to the Trust (and another competing battlefield nonprofit called the Association for the Preservation of Civil War Sites) on a pro bono basis, but without success. 
In late 1999, aware that the two nonprofits had merged into one entity, he wrote a personal letter to the newly appointed president, Jim Lighthizer, who had most recently served as Secretary of Transportation for Maryland. Basically begging for an opportunity to put his years of fundraising experience to work in the pursuit of his passion for saving history, he sent the letter to Lighthizer via certified mail, so that he was required to sign for it.  A few days later, Duncan was seated across from Lighthizer for the first of four interviews conducted over several weeks with members of the team. When Duncan joined the Trust on March 20, 2000 — incidentally, Lighthizer's birthday — it represented a substantial pay cut, but a huge boost to his sense of purpose.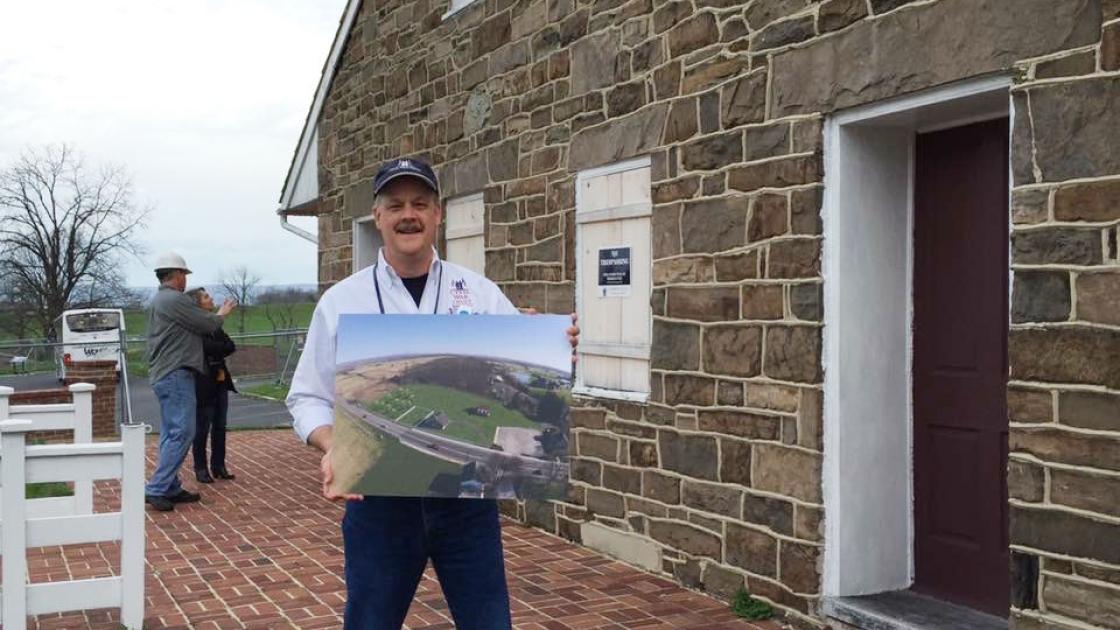 For more than 20 years, Duncan has worked to help build the Trust into the successful national preservation organization that it is today. Under his leadership, working with dedicated and generous trustees, individual donors, and foundations, the Trust has raised nearly $240 million in private donations, including two successful capital campaigns. He looks back with pride on this work but stands ready to lead the Trust to new heights. 
"I truly believe that we are accomplishing work that is vital to the future of our country. I want to build on the tremendous work and success that my colleagues have already achieved, thanks to our generous supporters."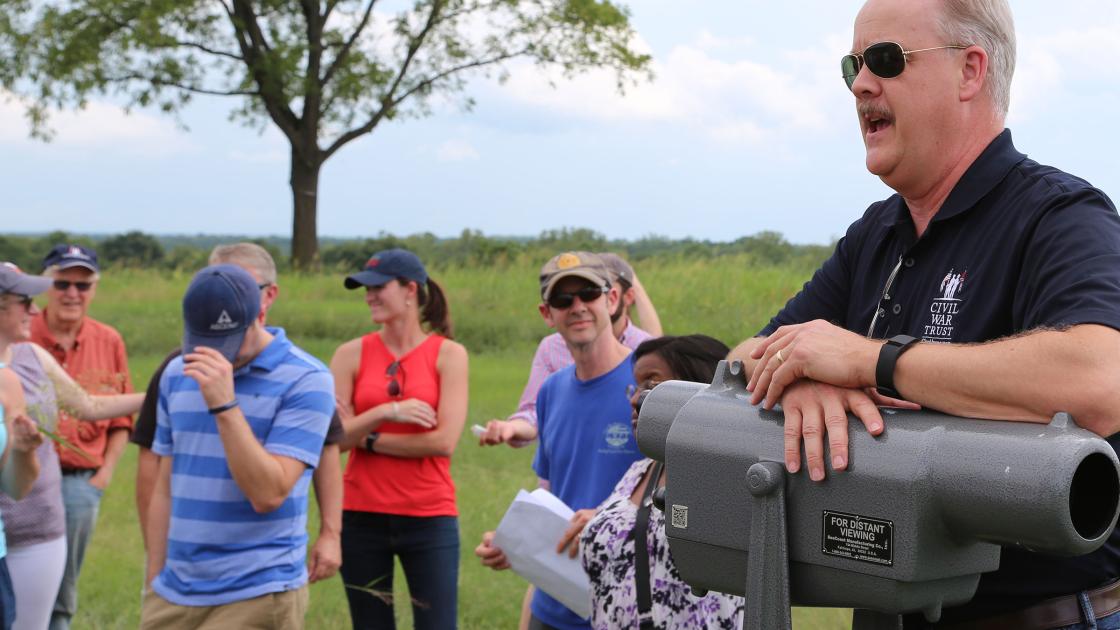 More About David & the Presidential Transition