Stephanie Dennehy
Ancestry and Fold3 have been helping people understand their ancestors and why they fought for causes large and small for decades. Now, Ancestry and Fold3 have joined forces with the American Battlefield Trust, so that you can find the veterans in your family's past and understand their stories and the impact on the generations that followed. You can learn more at https: www.fold3.com/projectregiment.
In addition to this recurring Hallowed Ground column, this partnership has resulted in an exclusive discount for Trust members to subscribe to Ancestry and Fold3! Check your email for this exclusive offer.
 
---
W
hat was the spark that inspired American Battlefield Trust's Youth Leadership Team (YLT) members' passion for history? For many, it was a personal connection to events of the past via their family tree.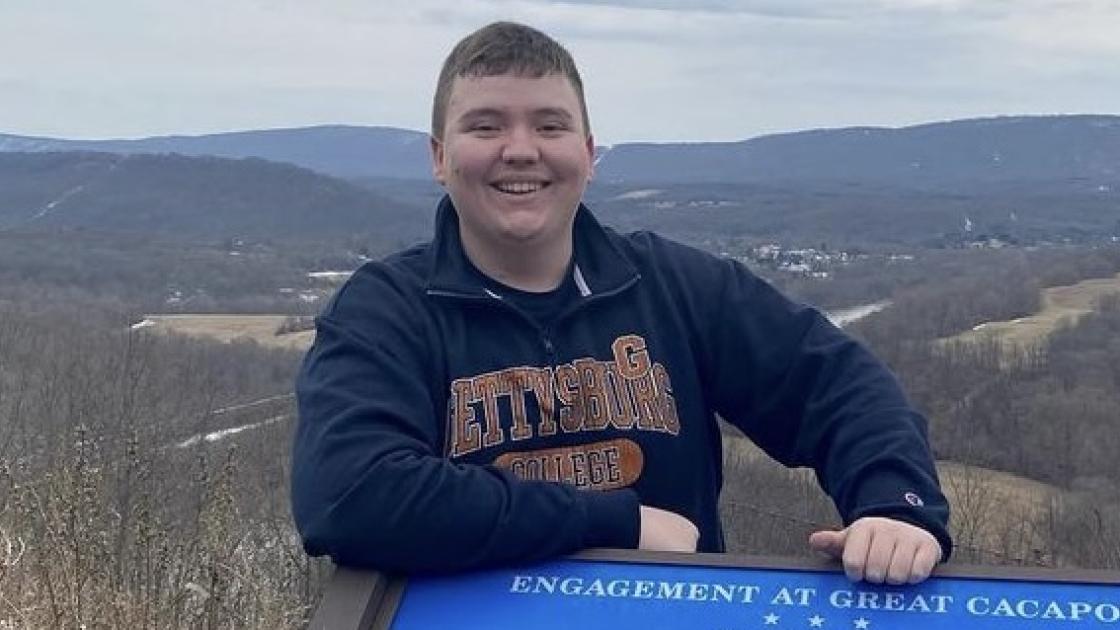 Owen Lanier, 2019–2020 YLT 
My grandmother sparked my fascination with genealogy, which began in her own youth. When she was 17, she grabbed a stack of old letters from an abandoned cabinet in her family home — in that stack were the writings of my ancestor, Lalister M. White.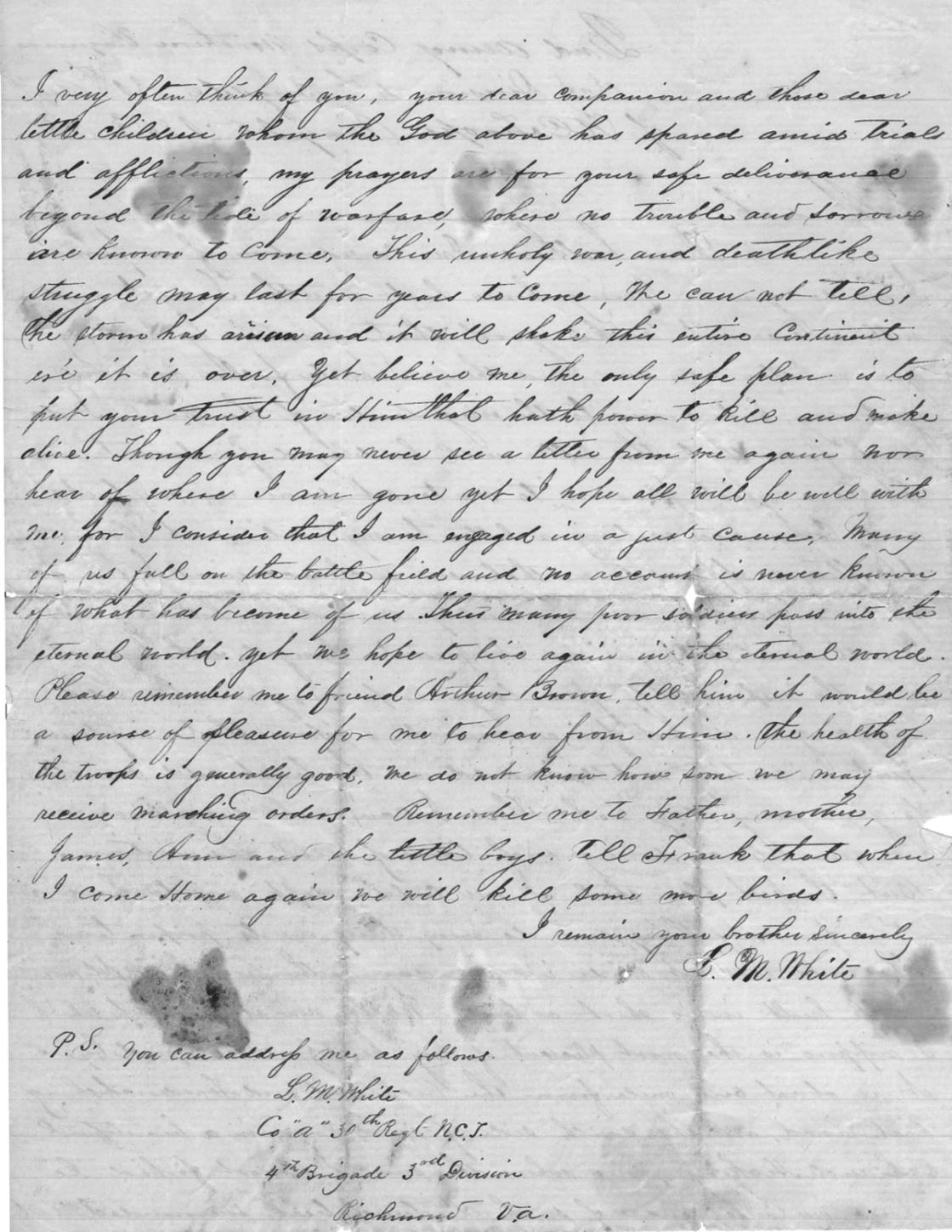 Lalister served in the 20th and 30th North Carolina during the Civil War and fought in every battle that the Army of Northern Virginia participated in until Spotsylvania. In one of his 20-odd letters, Lalister warned that "many of us fall on the battlefield and no account is never known of what has become of us." My experience with the Trust disproves Lalister in a good way: We do not forget what became of these men; we preserve the battlefields on which they fought and educate others about what happened there. Lalister was killed at Spotsylvania and buried in an unmarked grave, so the battlefield serves as his final resting place and memorial.
Daniel Holt, 2020–2021 YLT 
My four-times great grandfather, Theodore A.P. White, was a private in the 43rd North Carolina Infantry, Company K, in the Army of Northern Virginia. He mustered into service in April 1862, and was paroled at Appomattox Court House in April 1865. His unit fought in major engagements along the Eastern Theater, including Malvern Hill, Gettysburg, Plymouth, the Valley Campaign of 1864 and Appomattox Court House. He later attended the 50th anniversary reunion of the Battle of Gettysburg and received a souvenir medal.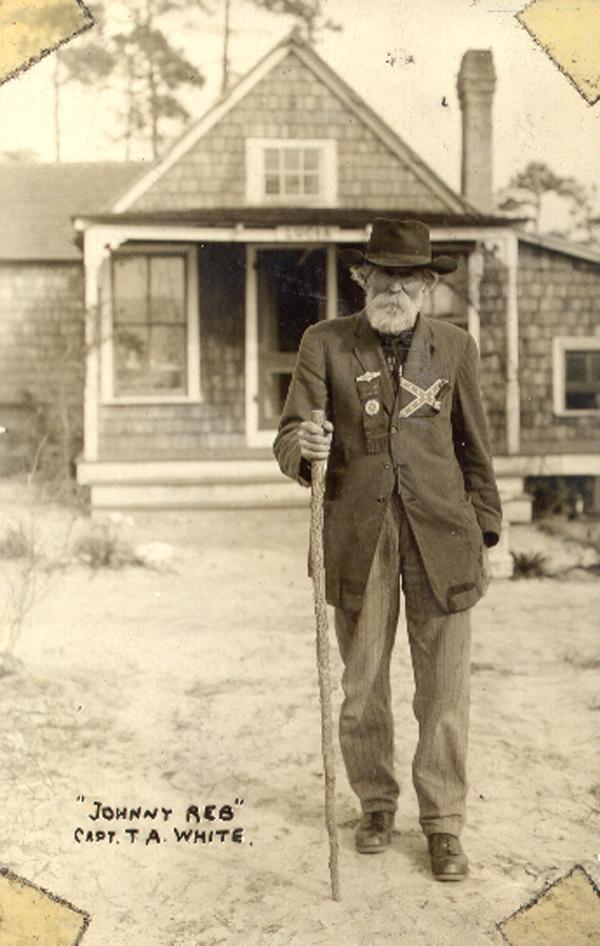 Learning about Theodore kickstarted my fascination with the 19th century and the daily lives of those caught in the political turmoil of the Secession Crisis, their involvement in the war and the Reconstruction period that followed. Even now, my knowledge of this ancestor has encouraged me to delve further back into American history to discover the untold story of my family. Additionally, this ancestry journey helped me develop a whole new appreciation for battlefields and the need for their preservation.
Hank Thompson, 2021–2022 YLT 
My ancestor Mastin Moorefield served as a private with the 53rd Virginia Infantry, and I grew up on impressive stories of his service, from holding the line at Fredericksburg to participating in the carnage of Pickett's Charge. However, during the COVID-19 pandemic, I took the opportunity to research him and uncovered a far different reality.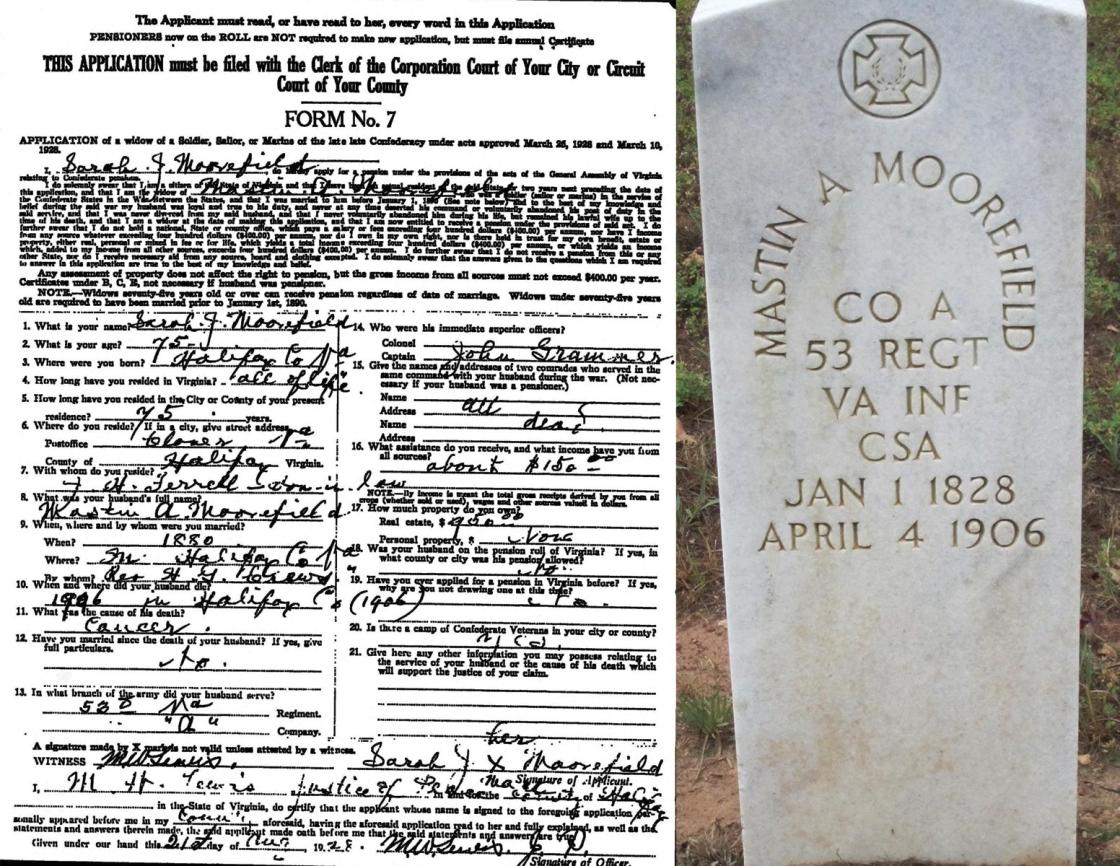 I discovered that, unlike many relatives, Mastin did not enlist in 1861, instead shouldering the burden of his family's farm in southern Virginia while his brothers fought in the Carolinas. He was drafted in the winter of 1864, and his only wartime experience was spent in horrific trenches, and his only encounter with Union forces was when he was captured during the evacuation of Richmond. In his story, I learned how historical memory changes and becomes warped with time. But I also grew to appreciate how even those who saw little combat were subject to trying conditions. It also planted my interest in less prominent Civil War sites, such as campgrounds and trench networks.
Since 2019, the American Battlefield Trust's Youth Leadership Team has showcased bright students from across the nation, cultivating their love of history and helping them undertake preservation-focused projects in their own communities. A competitive process selects high schoolers and offers them mentorship and leadership training. Benefits include a trip to Washington, D.C., for a lobbying experience on Capitol Hill, as well as the opportunity to present on their capstone projects during the Trust's Annual Conference.
Help Preserve 29 Acres at Gettysburg & Second Deep Bottom
We have the opportunity to permanently preserve 20 new acres at Gettysburg, plus another nine acres at Second Deep Bottom that are adjacent to lands...
Related Battles
Battle Facts
Appomattox County, VA | April 9, 1865
Result: Union Victory
Battle Facts
Stafford and Spotsylvania, VA | December 11, 1862
Result: Confederate Victory
Estimated Casualties
18,500
Battle Facts
Adams County, PA | July 1, 1863
Result: Union Victory
Estimated Casualties
51,112
Battle Facts
Henrico County, VA | July 1, 1862
Result: Union Victory
Estimated Casualties
7,700
Battle Facts
Spotsylvania County, VA | May 8, 1864
Result: Inconclusive
Estimated Casualties
30,000