During the Battle of Fredericksburg, Confederate General Robert E. Lee looked at Chatham and supposedly said in answer to James Horace Lacy, "[Major], that house had special significance as the spot where I courted my wife." Lee's response allegedly followed Lacy's permission to fire on his family's home which Union troops had occupied. However, there is no verification of this statement. In fact, General Lee would not have called Lacy "Major" since at the time of this battle Lacy wore a Lieutenant's uniform. 
Mary Custis Lee—the Confederate general's wife—was the granddaughter of the original owners of Chatham, but the house had been sold out of the family long before her birth. It is likely that Lacy's memory of his interaction with Lee at Fredericksburg blurred with romantic retellings of war stories and evolved into the family legend that lives today. 
Born on June 10, 1823, in St. Charles County, Missouri, James Horace Lacy "might be said to descend from one of the first religious families of Virginia." Horace's father, Reverend William Sterling Lacy, a Presbyterian minister, had migrated west to Missouri during the early 1800s. His grandfather, Reverend Doctor Drury Lacy, later performed the marriage for Stonewall and Anna Jackson. His older brother Reverend Doctor Beverly Tucker Lacy attended Princeton to complete his divinity studies. 
Horace returned to Virginia where he graduated with a law degree from Washington College in Lexington. He tutored at Eagle Point, teaching John and Elizabeth Bryan's children. Later, on a return visit to the Bryans, Horace met and began courting Betty Jones. Betty was the daughter of the recently deceased William Jones of the Ellwood Manor and estate.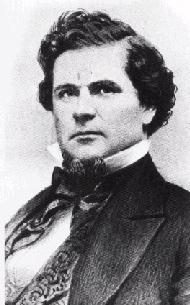 Horace and Betty married on October 19, 1848, at Ellwood. Thus, Horace took control of the extensive Ellwood properties. When Betty's half-sister, Hannah Jones Coalter, owner of Chatham Manor in Fredericksburg, died in 1857, Horace and Betty purchased Chatham at an auction and made it their primary residence, using Ellwood as their summer home. In her will, Hannah Jones wanted to give her enslaved population the choice of remaining in slavery for the new owner or being freed but going to either Liberia or a free state. Once Lacy bought Chatham, he successfully fought the will in court and kept the enslaved people as property.  
By the outbreak of the Civil War, James Horace Lacy had established himself as one of the leading citizens of Fredericksburg society. In addition to a vast real estate portfolio and accumulated fortune, much of his wealth was in enslaved people. Lacy cultivated a reputation as an orator and community leader. He served as a president or leader of many local commissions and societies and outspokenly supported Virginia secession. 
After Virginia's citizens ratified secession on May 23, 1861, Lacy joined the Confederate forces. He served as a volunteer aide-de-camp and honorary Captain to Brigadier General Daniel Ruggles and under General T. H. Holmes, who commanded the Department of Fredericksburg.
Lacy passionately involved himself in the romantic drama of the early Civil War. He packed a picnic and journeyed to Manassas to watch the first major battle, calling to his wife as he left, "My dear, next week I will be making a speech from the steps of the Capitol in Washington!" As the war progressed, Lacy continued serving as an aide in Richmond, using the rank of "major", but with an official military commission of lieutenant.
On June 10, 1862, he was captured while visiting his wife and family at Greenwood, a Jones family place in the Wilderness. The Federals imprisoned him for about three months at Fort Delaware before his exchange on September 21, 1862. He continued with the Confederacy, serving under General Gustavus W. Smith, as a lieutenant and aide-de-camp. He vacated this position on February 17, 1863.  
He was promoted to major on April 16, 1863, in Dublin Virginia. Transferring to the Trans-Mississippi Department during the summer of 1863, he became Quartermaster and Chief Inspector of Field Transportation. He eventually moved back to Dublin, Virginia, to his former position in the  Department of Western Virginia and Eastern Tennessee, in November of 1863, then back to Trans- Mississippi in January of 1864. Finally, he returned to the role of quartermaster at Dublin Depot, May – Oct. 1864. He was discharged on May 13, 1865. Though it happened in the final days of the war, J. Horace Lacy's promotion to major in the Confederate army finally occurred.
The Union army occupied Chatham as its headquarters in April 1862. From November 1862 through June 1863, it again became Union headquarters, a hospital, and a cemetery. After the Union army left Fredericksburg in May 1864, Chatham's interior was left in ruins. 
At one time, the Union army called Horace the most dangerous rebel in the county. Maybe some soldiers in the Union mocked him in a letter regarding his capture when they named him the most dangerous rebel in the "country."
Here is the letter regarding the prisoner Lacy, the owner of "Chatham:
June 16, 1862
Col. W. W. Whipple, Chief of Staff
Headquarters, Middle Dept.
Baltimore, Maryland
'Colonel:
"I sent today, in pursuance of orders from the Secretary of War, Major J. H. Lacy of the Rebel Army, to be confined in Fort McHenry. This man is one of the most wealthy and influential proprietors in this part of Virginia, and by his persistent efforts last year, in the cause of secession, had great influence in deluding many into its support. He was for a long time Chief of Staff to General Holmes, and more recently to Gustavus H. Smith. While he was acting in that capacity, a number of Union citizens were arrested, and sent to Richmond, and afterwards to Salisbury, North Carolina, where, I am reliably informed, they were exposed to many hardships.
He is regarded by the few remaining Union men here as by far the most dangerous rebel of the County, and one whose release would be a signal for renewed persecution. Great efforts will undoubtedly be made by his influential friends to obtain his release, or some mitigation of his punishment.
'I am, Colonel, very respectfully,
Your obedient servant,
A. Doubleday, Brig. Gen. Vols., Commanding.'
[Major Lacy was captured in June 1862 and served about three months in federal captivity at Fort Delaware. He was then exchanged for a Union officer.]
J. Horace Lacy was worth approximately $180,000 in 1860; however, by 1865, with the loss of his enslaved population, he was worth $2,000.   His brother Reverend Beverly Tucker Lacy, "Chaplain General" of the Second Corps of the Army of Northern Virginia, arguably made greater contributions to the Confederate cause since he assisted General "Stonewall" Jackson to find a route around the Army of the Potomac at the Battle of Chancellorsville.   
Horace Lacy raised $10,000 after the war for the purchase of land for a Confederate Cemetery in Fredericksburg. In 1873, Lacy turned to politics and was elected to the House of Delegates, representing Fredericksburg and Spotsylvania.
4 Great Battlefields, 4 Crucial Restoration Projects
To restore land and history at Gettysburg, Cold Harbor, Slaughter Pen Farm and New Market Heights, we must raise $131,000. Please help to finish the...
Related Battles
Battle Facts
Stafford and Spotsylvania, VA | December 11, 1862
Result: Confederate Victory
Estimated Casualties
18,500