10 Facts: Clara Barton
Civil War nurse and founder of the American Red Cross

Wikimedia Commons
Clara Barton was one of the most prominent medical volunteers in the Civil War and helped revolutionize battlefield medicine well after it ended. Please consider these ten facts to expand your appreciation for this important and influential woman.
Fact #1: Barton had little to no practical medical experience before the outbreak of the war.
She mostly worked as a clerk for her older brother and at the Patent Office, and as a teacher.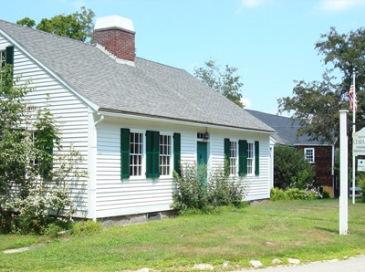 Fact #2: She was very unpopular amongst her co-workers in the Patent Office.
Her unpopularity was not only for working in a government job as a woman, but also for her outspoken abolitionism, which eventually got her fired in 1857. 
Fact #3: She offered her services to both Union soldiers and Confederate prisoners alike.
In her diaries, she notes some of the appalling conditions wounded soldiers were forced to deal with as they were either dying or recovering. In one account around the time of the Battle of Fredericksburg, she recorded that she "went to the old National Hotel...some hundreds (perhaps 400) western men, sadly wounded, all on the floors – had nothing to eat." It was sights like these that further inspired her efforts to care for the wounded.
Fact #4: Much of the money she raised to support her efforts came out of her own pocket.
It was Barton who bought most of her supplies and paid for their transportation to and around battlefields. She was, however, later reimbursed by Congress and supplemented with money from donations across the country. 
Fact #5: She was given many affectionate nicknames for her service.
These included "The American Nightingale," in reference to Florence Nightingale of Crimean War fame, and "Angel of the Battlefield."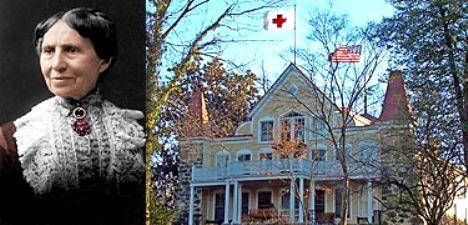 Fact #6: Barton put herself at risk from infection many times due to her work.
In South Carolina, she nearly died from illness and had to be relocated to one of her own hospitals on Hilton Head island until she recovered. 
Fact #7: Towards the end of the war, Barton established the Bureau of Records of Missing Men of the Armies of the United States.
This board sought to locate soldiers who had gone Missing in Action, as well as identify those buried in anonymous graves. Through her work, she and her staff were able to identify around 22,000 missing soldiers, and the DC office where she worked is now a museum. 
Fact #8: After the war, Clara Barton shifted her efforts from promoting public health to women's rights.
She was well acquainted with Women's Rights leaders like Susan B. Anthony, and shared her goals of promoting women's suffrage. 
Fact #9: She founded the American Red Cross in 1880.
 She modeled the organization after its international counterpart, and served as its first president from 1881 to 1904. She led the organization in aiding victims of natural disasters in America and abroad.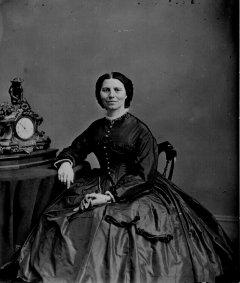 Fact #10: She continued to lend aid to the American military well into old age.
She volunteered her medical and philanthropic services for the final time in Cuba during the Spanish American war, aiding refugees and prisoners. 
Learn more: Clara Barton