Crown Point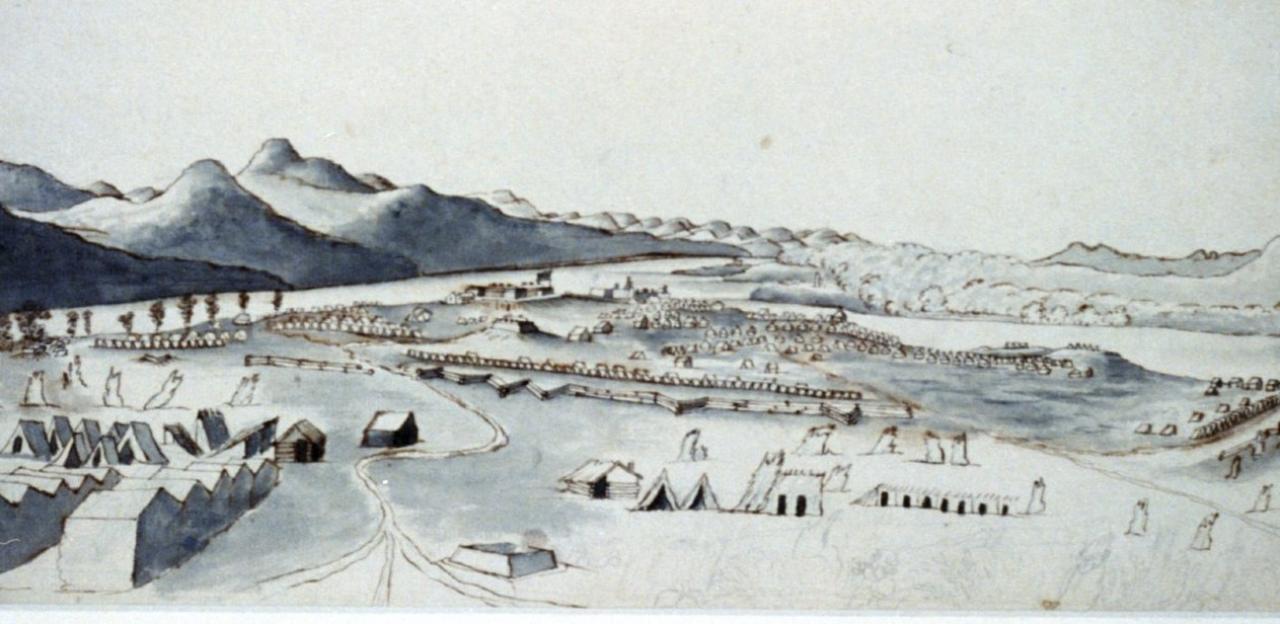 The history of Crown Point, New York dates back to before the French and Indian War. In 1734, the French completed the first of what would become several fortifications in this location. Pre-dating the more famous Fort Ticonderoga, Crown Point was the first formidable military outpost in the Champlain Valley. From 1734-1755, it was known as Fort St. Frederic and gave the French domination of the Champlain Valley, an important strategic location in New York controlling access between Montreal and Albany. In 1759, during the French and Indian War, the British seized the position and began to rework the fort, erecting three additional redoubts, blockhouse, and redans, renaming it "His Majesty's Fort of Crown Point." Every part of the three and-one-half square mile complex was interconnected by an extensive roadway.
When hostilities between the British North American Colonies and Great Britain broke out in 1775, following on the heels of Ethan Allen's successful capture of Fort Ticonderoga, Seth Warner of New Hampshire captured Crown point with his band of Green Mountain Boys. Some of the artillery seized was taken by Henry Knox and his men to help force the British to evacuate Boston in March 1776. Crown Point was the launching point for the ill-fated American attack on Canada in December 1775. It was to Crown Point that the men from aborted mission to attack Canada would return, some badly wounded others suffering from Smallpox.
During the Battle of Valcour Island in the Autumn of 1776, Crown Point would once again be a focal point of American interests. Benedict Arnold, and his hastily assembled fleet, lost the Battle of Valcour Island, forcing the Americans to abandon the position and withdrew southward to Fort Ticonderoga. The fort continued to change hands during the war amidst the varying campaigns waged in upstate New York, particularly during the Saratoga Campaign in the Fall of 1777. The British captured Crown Point without firing a shot and used it as a staging ground for their capture of Fort Ticonderoga.
As the British strategy for the war shifted geographic focus from the Northern Theater to the Southern Theater, the British abandoned Crown Point in 1780 which had fallen into decay and disrepair.
Of additional note, Crown Point was the furthest north ever ventured by George Washington.
Three Battlefield Tracts Spanning Three Wars
Three parcels of land totaling almost seven acres — with history spanning the French & Indian War, the Revolutionary War, and the beginning shots of...
Related Battles
Battle Facts
New York | May 10, 1775
Result: American Victory