The Battle of Todd's Tavern
Cavalry Operations - May 6-7, 1864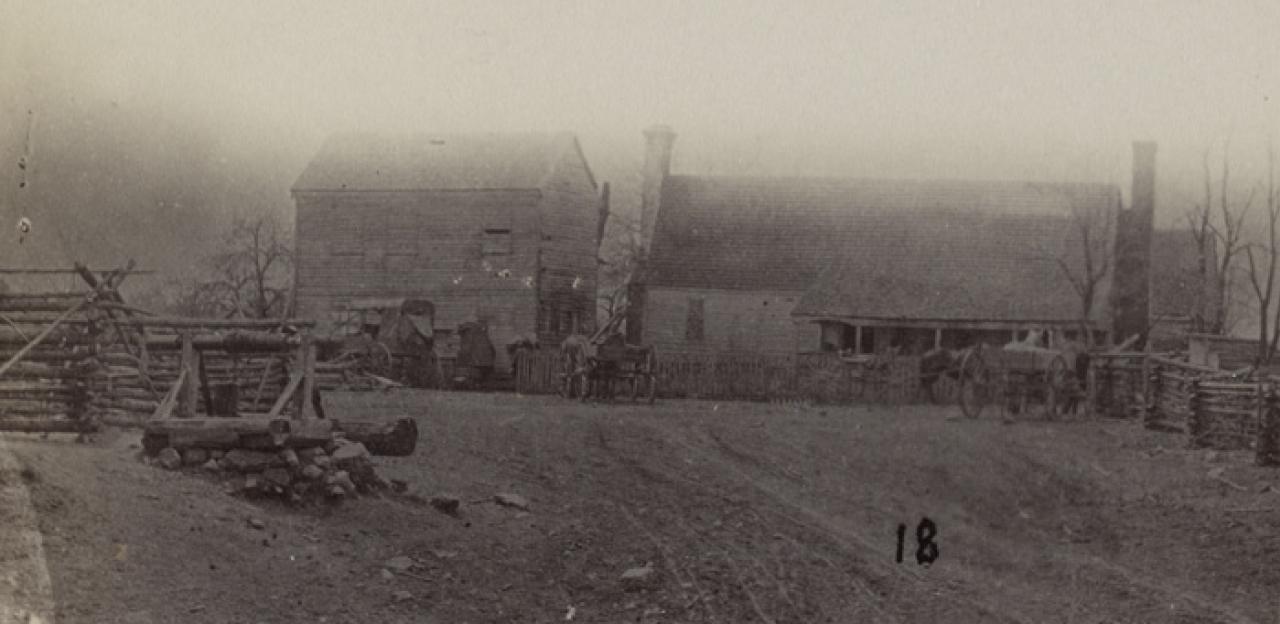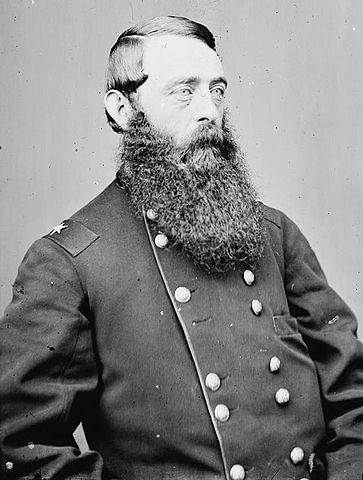 While Union and Confederate infantry were engaged in a death struggle in the Wilderness, the cavalry was vying for control of the Brock Road here at Todd's Tavern. Union horsement led by General David Gregg had held the intersection here in the early stages of the battle, but at noon on May 6, cavalry chief Philip Sheridan ordered Gregg's horsemen back to Alrich farm, four miles away, to better protect the army's ponderous wagon train. Confederate General Fitzhugh Lee and his horsemen promptly moved up and seized Todd's Tavern. The next day, Grant decided to leave the Wilderness and press on to Richmond by way of Spotsylvania Court House using the Brock Road. To do so, control of Todd's Tavern was essential. Meade ordered Sheridan to retake the intersection at once. 
Sheridan promptly advanced General Wesley Merritt's division from Catharine Furnace to menace Fitz Lee from the north, along the Brock Road, and, at the same time, dispatched Gregg's horsement to outflank Lee by way of the Catharpin and Piney Branch roads. Threatened from two directions, Lee had no choice but to fall back down the Brock Road to its intersection with the Piney Branch Road, two miles south, and throw up log defenses. Sheridan attacked those defenses and a stiff battle ensued. Lee was compelled to yield his logworks and fall back closer to Spotsylvania. Inexplicably, however, Sheridan ordered his troopers back to Todd's Tavern that night, allowing Fitz Lee to reoccupy and strengthen the logworks he had relinquished earlier in the day.
That same night, May 7, Meade sent Sheridan an order directing him to clear the Brock Road all the way to Spotsylvania Court House. Unfortunately, Sheridan failed to communicate this order to his subordinates. When Grant and Meade arrived at Todd's Tavern around midnight, just ahead of General Gouverneur Warren's corps, they found Gregg's troopers camped around the building. Meade angrily aroused Gregg's men from their slumber and sent them galloping south to clear the road. Again the Union horsemen found Fitz Lee's cavalrymen blocking their path. Unable to dislodge them, Sheridan's men stepped aside and gave Warren the lead. The Fifth Corps commander quickly overpowered Lee's men and sent them scampering southward. The road to Spotsylvania Court House was finally open.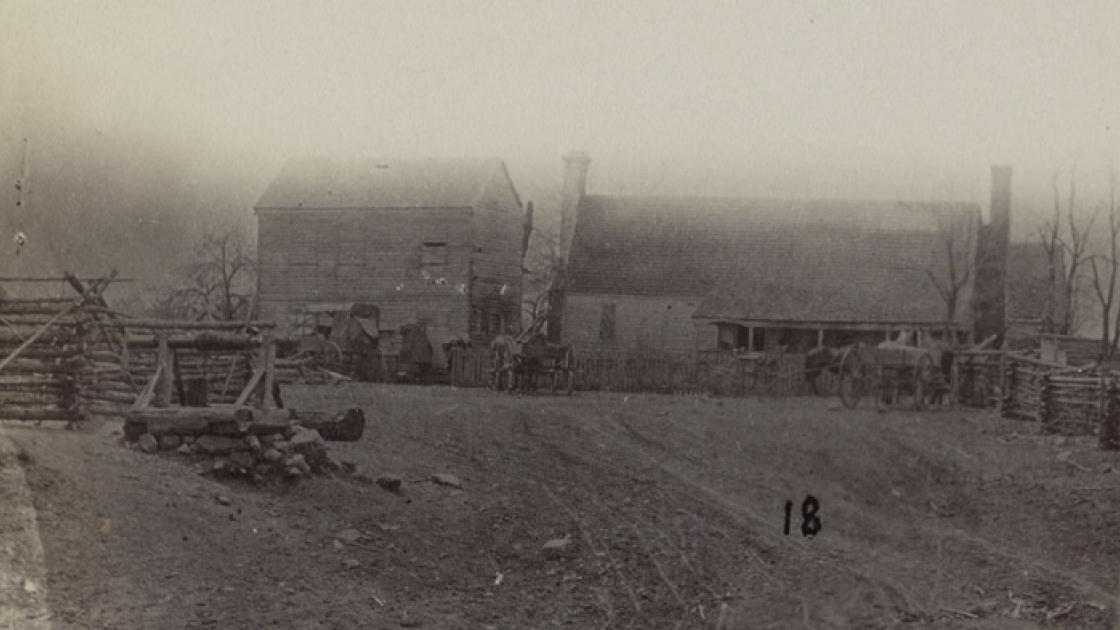 Help Save 125 Battlefield Acres in Virginia
Please give what you can today to help conserve critical battlefield acres at Spotsylvania Court House, Trevilian Station, and New Market.
Related Battles
Battle Facts
Spotsylvania County, VA | May 8, 1864
Result: Inconclusive
Estimated Casualties
30,000