Civil War Battle Maps App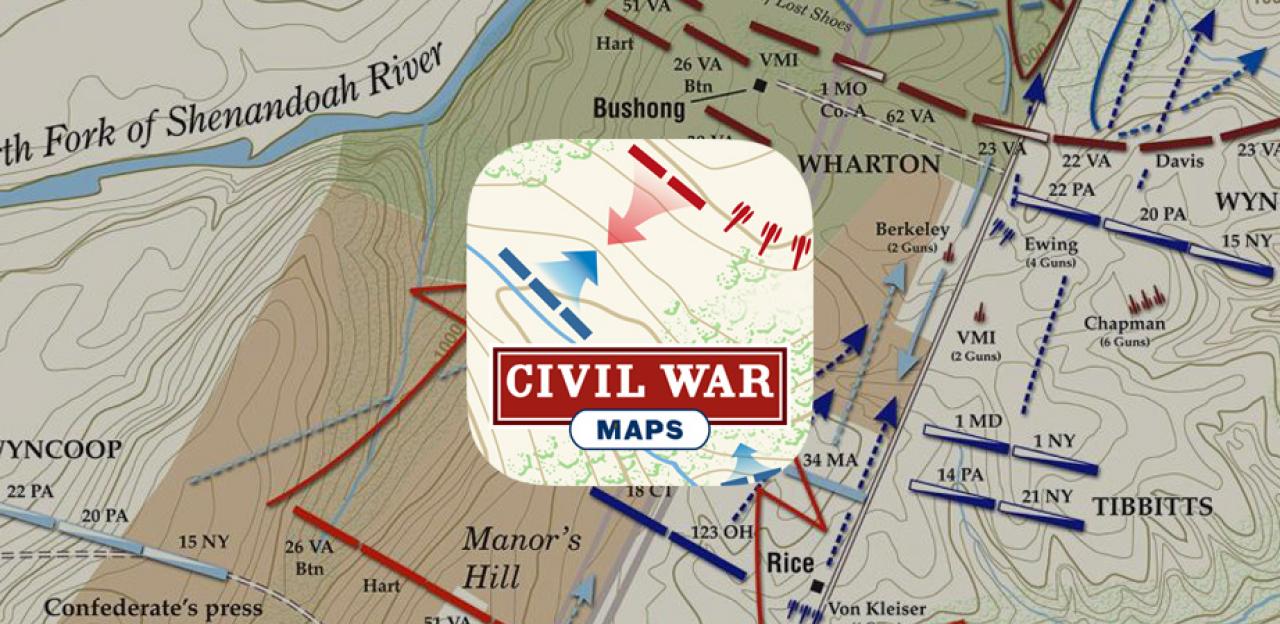 From the opening shots of at Fort Sumter to Lee's surrender at the Appomattox Court House, Civil War Battle Maps allows you to explore the major events and conflicts of the American Civil War. Drawing upon the American Battlefield Trust's extensive collection of one-of-a-kind battle maps, you can examine these crucial events in remarkable detail in the comfort of your home or on the battlefield itself.
Civil War Battle Maps allows you easy access to historic information, battle summaries, downloadable maps, and other valuable information to help explore the rich, complicated history of the Civil War.
Features:
Find Civil War battlefields near you using our GPS-enabled map.
Explore the history and timeline of major Civil War events—from Antietam to Yorktown. 
Follow the battles and troop movements from over 80 locations.
View more than 100 detailed battle maps to see how the action unfolded.
Save your favorite maps to your device for quick access.
Learn more: See all FREE apps