Noel Kline
Saved: 22 Civil War Acres at New Market Heights
During the Civil War, 178,000 Black soldiers in the United States Colored Troops (USCT) fought bravely for the cause of liberty on scores of major battlefields, but nowhere with more distinction than at New Market Heights. In its latest victory, the Trust has completed the purchase of 22 acres, bringing holdings at New Market Heights to 88 largely contiguous acres.   
Fought on September 29, 1864, New Market Heights was the sixth major action involving USCTs in Virginia, fought with the intention to divert Confederate attention from Union movement around Petersburg. With undeniable mettle exhibited that day, 14 USCT soldiers received the Medal of Honor — remarkable, considering that only 25 Black men received the nation's highest award for valor during the entire Civil War. Two white officers of USCT units that fought at New Market Heights also received the Medal of Honor.
The 22-acre tract saved in this most recent victory is an integral portion of the New Market Heights Battlefield, as it is a landscape that once felt the resolute footsteps of Col. Samuel Duncan's and Col. Alonzo G. Draper's brigades of Black soldiers as they pushed northward toward Four Mile Creek and the Confederate earthworks. Of the 2,000 Black soldiers in these brigades, 800 lives were lost in the field. The dauntless valor of these men is engrained in this hallowed ground, and its preservation opens doors for expanded interpretation at a site that will become an outdoor classroom for current and future generations of Americans. 
Realizing New Market Heights' pivotal role in our nation's past, Trust donors stepped up in great numbers to answer our call for support. Their gifts were augmented by a matching grant from the l Virginia Battlefield Preservation Fund — which has helped the Trust save thousands of acres across the Commonwealth. 
This victory holds incredible value, as it allows the Trust to further elevate stories of Black valor on our nation's battlefields — but also created another pristine opportunity for the organization to intervene in the face of residential development pressures in the thriving Richmond suburbs. Supporters recognize the Trust's passion for its mission, as we continuously strive to save American history in harm's way and bring these important places into the spotlight, at times opening a door for overlooked perspectives to make an entry.
Your Victory
22
ACRES SAVED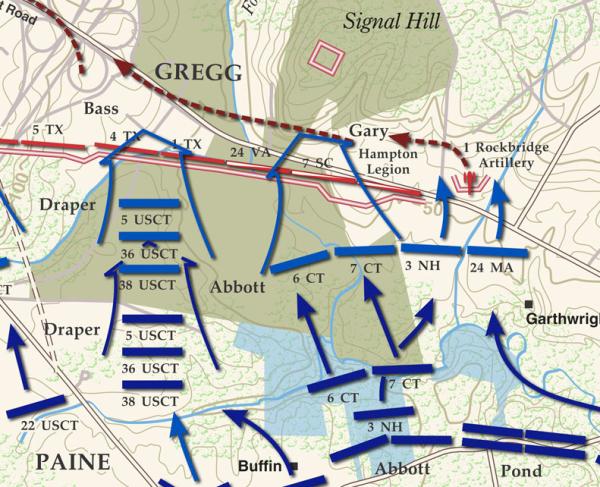 BATTLE MAP | American Battlefield Trust's map of the the Battle of New Market Heights on September 29, 1864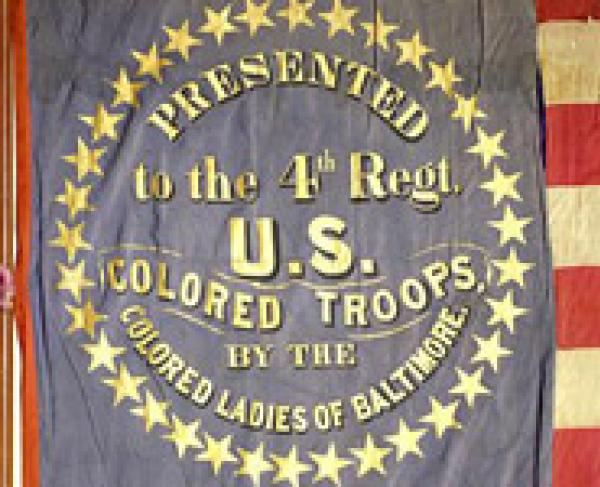 Learn about the events leading to the Battle of New Market Heights and the brave actions of U.S Colored Troops on September 29, 1864.
Historian Hari Jones summarizes the experience of African American Civil War soldiers, from emancipation, to the authorization of United States