Buddy Secor
History Saved: 137 Acres at the Site of Todd's Tavern
Virginia has often been a magnet for some of American history's most well-known and consequential events. Only a quick drive from the historic hotspot of Fredericksburg, the Old Dominion's Spotsylvania County has too had its run-ins with warfare. As such, the American Battlefield Trust jumped at the chance when presented with an opportunity to save roughly 137 acres of hallowed ground there, with both Revolutionary and Civil War ties. Successful in its pursuit of preservation, the organization is proud to now recognize and tell the land's story.
After the 1781 Battle of Guilford Courthouse, British General Charles Lord Cornwallis marched his army to Virginia but was trailed and taunted by a Continental force under the Marquis de Lafayette. On the way to shield the vital logistical center of Fredericksburg from the British, Lafayette brought his command along Brock and Catharpin Roads, on the south and the eastern portion of this tract in Spotsylvania County. It was this maneuvering of Lafayette and Cornwallis that ultimately led to Yorktown, where the British famously surrendered.  
But 83 years later, war again roared through this Virginia landscape.
On the night of May 7, 1864, Union Generals Grant and Meade rode south along Spotsylvania's Brock Road, skirting the 137-acre tract and stopping briefly at the one-and-a-half story inn known as Todd's Tavern. A few days later, on May 14, Confederate Gen. Thomas Rosser's cavalry brigade spent the night at the tavern. The following day, Rosser marched east on the Catharpin Road and engaged the 2nd Ohio Cavalry and 23rd Regiment, U.S. Colored Troops. It is there that Union Gen. Philip Sheridan and Confederate Gen. Fitzhugh "Fitz" Lee waged one of the most intense and important cavalry battles of the Overland Campaign. 
The figures that touched these lands changed the course of American history, and the Trust is preserving their stories by ensuring the land's protection. The tavern that provided the necessities of food and shelter to these soldiers — and around which, conflict raged — was destroyed sometime before 1884, but its impact remains apparent in the community.  
The Trust's work was made possible by the support of its devoted members, the American Battlefield Protection Program, the Commonwealth of Virginia, the Virginia Battlefield Preservation Fund and the Central Virginia Battlefields Trust.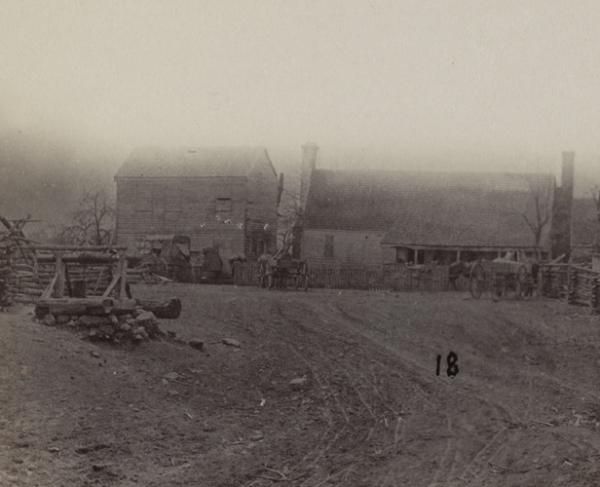 Union and Confederate troops vie for control of Todd's Tavern and the Brock Road.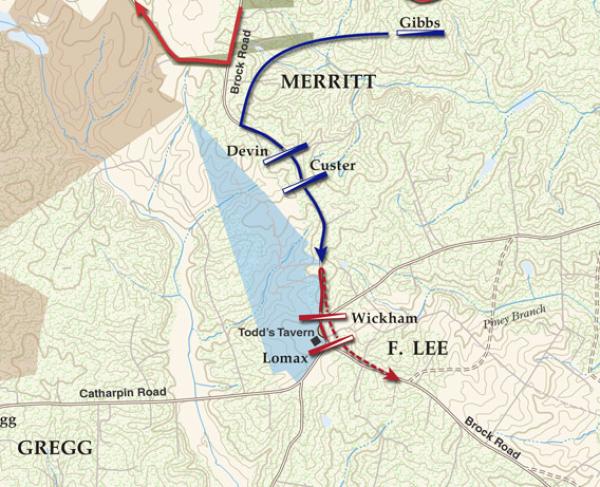 BATTLE MAP | American Battlefield Trust's map of the Battle of Spotsylvania Court House, Virginia on May 8, 1864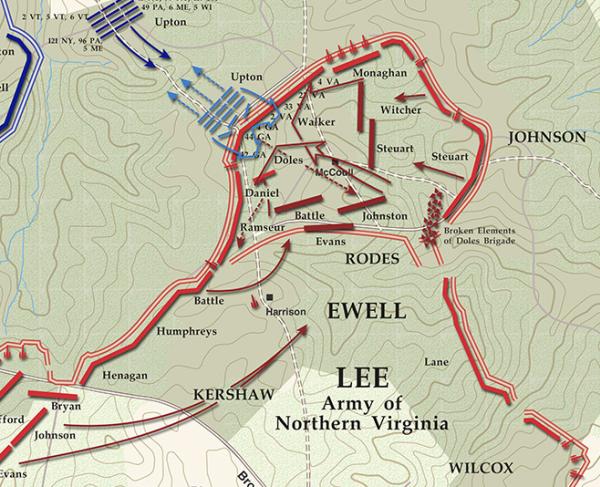 BATTLE MAP | American Battlefield Trust's map of Upton's Attack during the Battle of Spotsylvania Court House, Virginia on May 10, 1864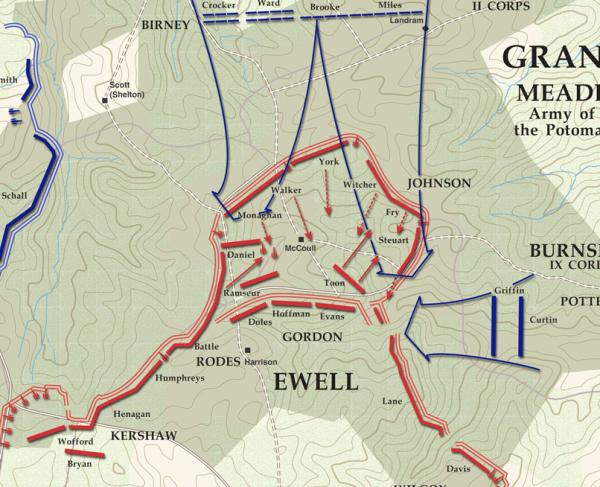 BATTLE MAP | American Battlefield Trust's map of the Battle of Spotsylvania Court House on May 12, 1864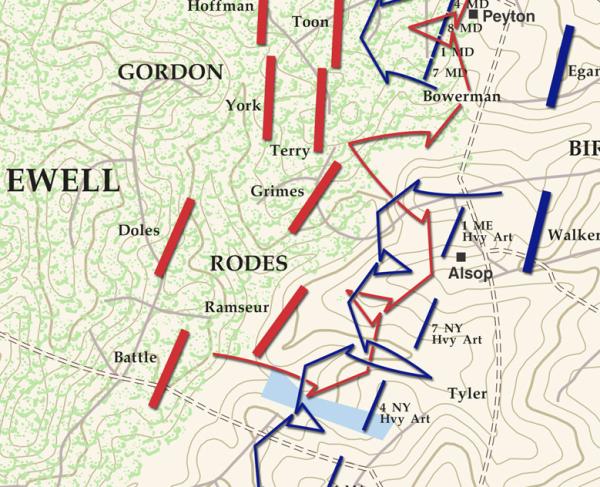 BATTLE MAP | American Battlefield Trust's map of the fighting near the Harris Farm during the Battle of Spotsylvania Court House on May 19, 1864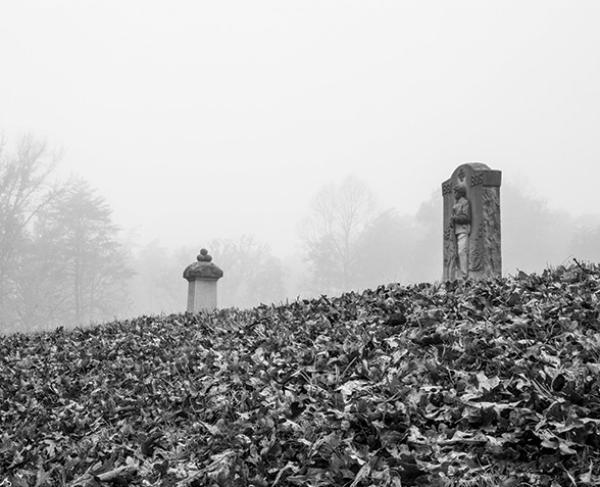 With more than 150,000 troops engaged and some 30,000 casualties inflicted during almost two weeks of combat, the Battle of Spotsylvania Court House