Preservation of Land at New Market Heights Honors the Valor of Black Civil War Soldiers
American Battlefield Trust protects 22 additional acres of Virginia battlefield where 14 members of the United States Colored Troops earned the Medal of Honor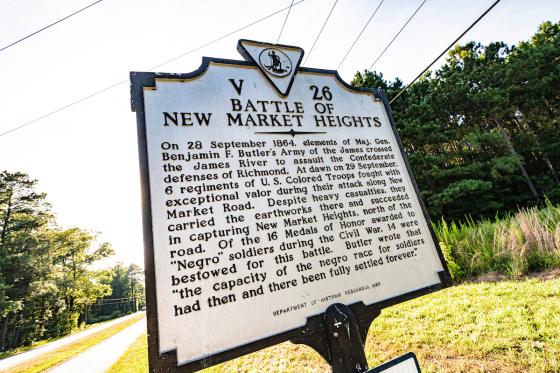 (Richmond, Va.) — Nearly 180,000 Black men in Army units designated as U.S. Colored Troops fought for liberty on scores of major battlefields during the Civil War, but nowhere with more distinction than at New Market Heights, where the American Battlefield Trust is working to preserve land and create a battlefield park in their honor. The Trust today announces the purchase of 22 additional acres to be protected to tell their story. 
The $260,000 purchase of land, which otherwise could have been targeted for development, was paid for by donors and a matching grant from the Commonweath of Virginia. The Trust has now protected a total of 88 acres at New Market Heights, just outside Richmond, Va. 
"The incredible bravery and sacrifice at New Market Heights should be common knowledge for all Americans, but, sadly, this is not the case," said Battlefield Trust president David Duncan. "Preservation can help correct this historical oversight. By saving this land, we honor the memory of these warriors and tell their story for new generations."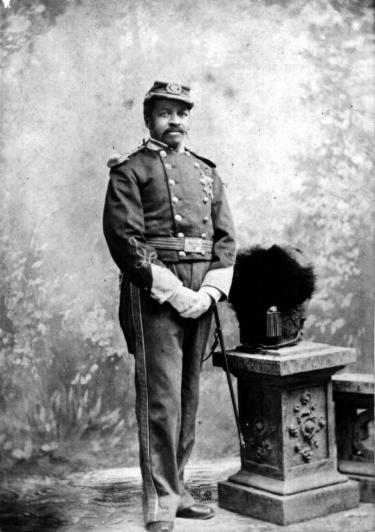 The battle on September 29, 1864, was key to securing Union position and eventually helped lead to the Confederate surrender of their capital in Richmond. That day, 14 USCT soldiers earned the Medal of Honor — a remarkable figure considering only 25 Black men earned the nation's highest award for valor during the entire Civil War. Two white officers of USCT units were also awarded the Medal of Honor for their actions that day. 
Completion of the latest Trust project was made possible by donations made by Trust members and private donors, as well as a matching grant awarded by the Commonwealth's Virginia Battlefield Preservation Fund, which is administered by the Department of Historic Resources. These competitive grants have helped protect 9,598 acres that tell a diverse scope of military history across the Commonwealth. A current Trust project supported by the fund will protect a portion of the Battle of Great Bridge, the first recorded instance with Black soldiers fighting on both sides of a Revolutionary War engagement.  
"New Market Heights is an important chapter in Virginia history and, indeed, American history," said Julie Langan, state historic preservation officer and director of the Virginia Department of Historic Resources. "Safeguarding important landscapes such as this to serve as places of memory and outdoor classrooms ensures the past can provide powerful lessons for our present."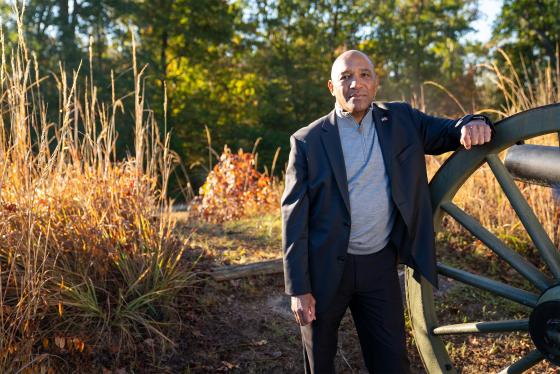 Retired Marine Corps Lt. Gen. Ron Coleman, only the second African American to attain the rank of three-star general in that service, was a key advocate in the land preservation effort. He noted the Black men who served then were not even recognized as citizens of the United States, yet they volunteered for the Union and fought heroically. 
"At New Market Heights, the U.S. Colored Troops proved themselves beyond a shadow of a doubt," Coleman said. "The story needs to be told and remembered. I'm standing on a lot of shoulders." 
The American Battlefield Trust has preserved thousands of acres of hallowed ground associated with battlefields integral to the African American military experience and remains committed to elevating stories of African American military service. Learn more about this work at www.battlefields.org/fighting-for-freedom.   
The American Battlefield Trust is dedicated to preserving America's hallowed battlegrounds and educating the public about what happened there and why it matters today. The nonprofit, nonpartisan organization has protected more than 53,000 acres associated with the Revolutionary War, War of 1812 and Civil War. Learn more at www.battlefields.org. 
###