News
American Battlefield Trust Names Erin Gagliardi of New Hampshire its Teacher of the Year
Gagliardi spent 12 years bringing American history to life for middle school students at Saint Thomas Aquinas School, now eyes new era teaching in nearby Henniker
(Washington, D.C.) — As millions of families across the nation begin a school year like no other, one where distance learning and virtual classrooms have become commonplace, the American Battlefield Trust celebrates the passion and innovation of those educators striving to bring the past to life under these difficult conditions. As part of a live streaming panel showcasing how its resources can be deployed, the Trust named Erin Gagliardi as its Teacher of the Year. Gagliardi spent a dozen years as the middle school social studies specialist at Saint Thomas Aquinas School in Derry, N.H., but with that institution's recent closure is beginning the new school year in a new role —teaching seventh grade English in Henniker, N.H. . 
"Capturing the attention of middle school students is notoriously difficult," said Trust chief historian Garry Adelman, "Yet Erin manages it with grace and compassion. She uses the stories and figures of American history to help her charges grow into young men and women of character and instills in them a true love of learning."
Teaching students across multiple grades requires that Gagliardi cover numerous periods in American history — from the colonial period and the Revolution with her fifth graders through the Civil War with seventh graders and up to the Cold War with her eighth graders — plus units in geography and civics. But throughout it all, her passion for the subject truly shines. Students of hers have even been known to request American Battlefield Trust memberships as birthday gifts.
"I am so blessed to be able to teach my students about our nation's rich history and the importance of preserving that history," said Gagliardi. "I came across this unattributed quote in Memphis during a Teacher's Institute that sums up my philosophy, 'You cannot know where you're going until you know where you've been.' I hope my students leave my class after four years with a strong sense of pride in their country, its history and present, and understand the importance of being active participants in shaping its future."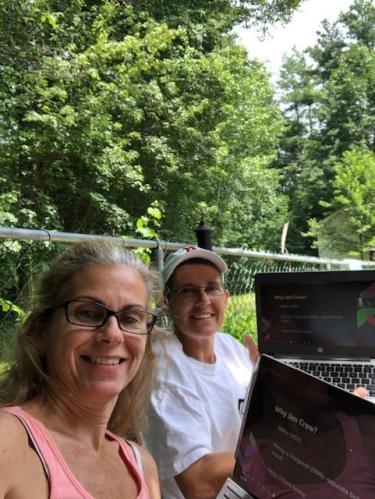 Committed to providing high quality resources to educators at little to no cost, the American Battlefield Trust's resources for classrooms are beloved by educators. These include entire traditional and inquiry-based curricula, hundreds of educational videos appropriate for student use, a competitive fund to help underwrite field trip expenses, and more. Although the Trust was unable to hold its annual National Teacher Institute in Mobile, Ala. as planned this summer, some 780 educators participated in its inaugural Virtual Teacher Institute, with more than 520 earning continuing education credits issued by Virginia Tech for their exemplary participation.
The American Battlefield Trust is dedicated to preserving America's hallowed battlegrounds and educating the public about what happened there and why it matters today.  The nonprofit, nonpartisan organization has protected more than 50,000 acres associated with the Revolutionary War, War of 1812, and Civil War. Learn more at www.battlefields.org.