Fort Ticonderoga
Historic map of the Battle of Fort Ticonderoga
Fort Ticonderoga was the site of a dramatic American victory and capture of supplies that proved invaluable to the Siege of Boston.  Henry Knox led a "noble train of artillery" from this fort to support the American siege without losing a single gun.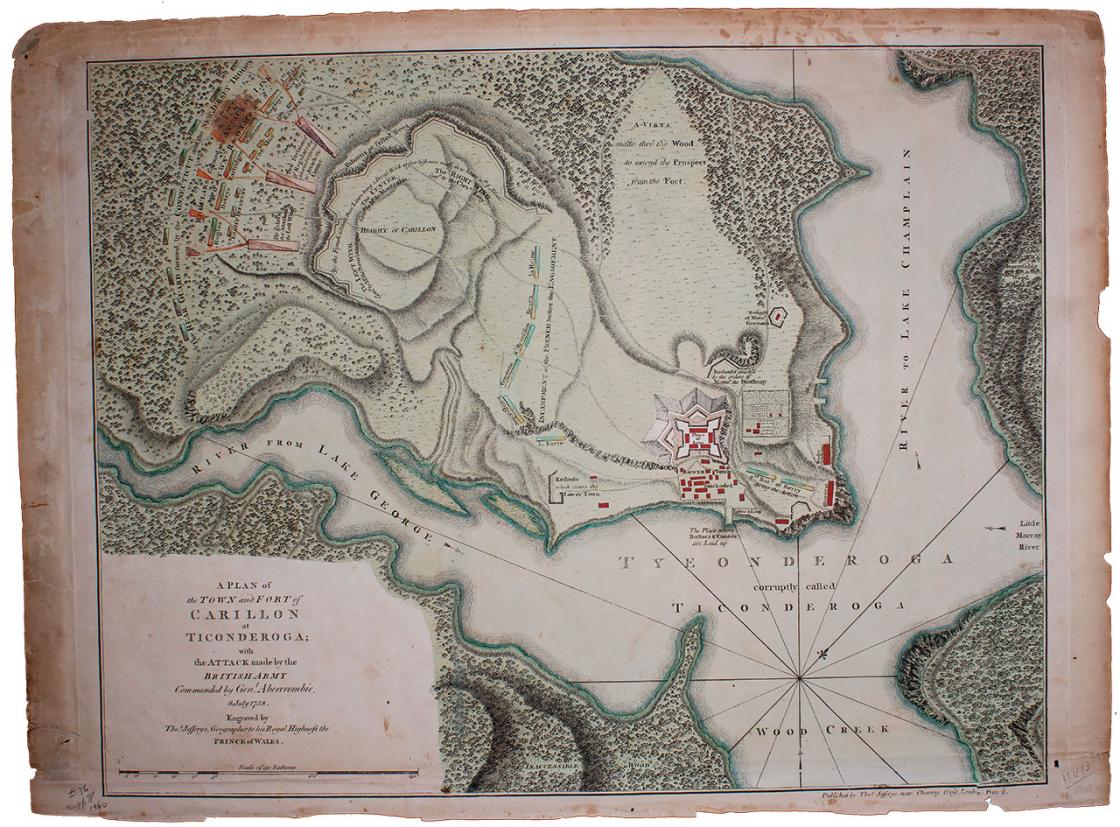 Three Battlefield Tracts Spanning Three Wars
Three parcels of land totaling almost seven acres — with history spanning the French & Indian War, the Revolutionary War, and the beginning shots of...
Related Battles
Battle Facts
New York | May 10, 1775
Result: American Victory