William Campbell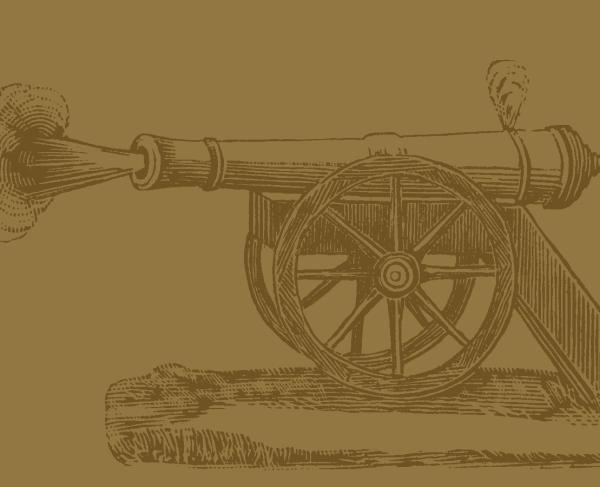 TitleBrigadier General
War & AffiliationRevolutionary War / Patriot
Date of Birth - Deathc. 1745 - August 22, 1781
William Campbell was a Virginia planter, pioneer, and military soldier. He was one of thirteen men to sign the Fincastle Resolutions, which was the earliest statement of armed resistance to the British Crown in the Thirteen Colonies. Campbell represented Hanover County, Virginia in the Virginia House of Delegates for two separate terms.
In 1776, Campbell married Elizabeth Henry, the sister of Governor Patrick Henry, of Virginia. The couple gave birth to two children, Sarah Buchanan Campbell and Charles Henry Campbell.
Campbell was promoted to Colonel in 1780 and led his troops to victory at the Battle of King's Mountain, where he charged the enemy and told his men to "shout like hell and fight like devils!"
After fighting at King's Mountain, Campbell fought with the Continental Army as they opposed the British forces' advance into Virginia. He also supported the Continentals in the Battle of Guilford Courthouse.
Campbell was known as the "bloody tyrant of Washington County" during his leadership in the American Revolution, especially at the Battle of King's Mountain and the Battle of Guilford Courthouse. As a military leader, he was best known for his dedicated Patriot sentiment and his harsh treatment of Loyalists.
William Campbell was promoted to brigadier general in 1781 by the Virginia Assembly, but died shortly thereafter. He was buried in the Aspenvale Cemetery in Smyth County, Virginia. Campbell County, Virginia now bears his name, along with William Campbell Middle and High School.
Related Battles
Battle Facts
South Carolina | October 7, 1780
Result: American Victory
Estimated Casualties
1,108