Reuben Lindsay Walker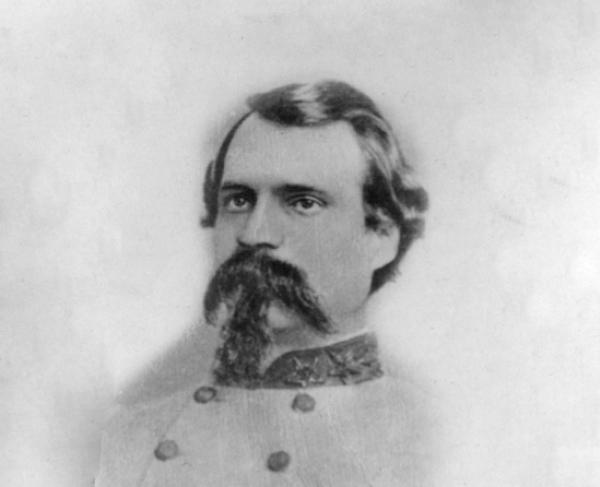 TitleBrigadier General
War & AffiliationCivil War / Confederate
Date of Birth - DeathMay 29, 1827- June 7, 1890
Reuben Lindsay Walker was born May 29, 1827 in Logan Virginia.  Graduating from Virginia Military Institute in 1845, Walker worked as an engineer and farmer until the outbreak of the Civil War.
In 1861 Walker was commissioned to captain in the Purcell Artillery unit in the Army of Northern Virginia. In March of 1862 he received a promotion to major and named chief of artillery for Brigadier General A.P. Hill's division.  Over the next three years, Walker was promoted to Colonel and took command of the artillery for Hill's entire Third Corps. 
In February, 1865 Walker received a promotion to Brigadier General and commanded Lee's reserve artillery in the retreat west during the Appomattox Campaign.  Walker amassed a lengthy combat record, serving in every one of the Army of Northern Virginia's major battles except the Seven Days campaign.  Although illness kept him in Richmond throughout the Seven Days campaign, Walker was never injured during his service in over 60 battles, despite the fact that he presented a large target at 6'4".
Following the war, Walker returned to his career as a civil engineer, moving to Selma Alabama in 1872 where he became the superintendent of the Marine and Selma Railroad.  Returning to Richmond, he worked for the Richmond Street railways and as an engineer for the Richmond and Allegheny Railroad.  During this time he also oversaw the construction of an addition to the Virginia State Penitentiary and the Texas State Capitol building. Reuben Lindsay Walker died in Fluvanna County Virginia on June 7, 1890 of Blight's disease, a form of kidney disease.  He is buried in Richmond's Hollywood Cemetery.