Mary Jane Richards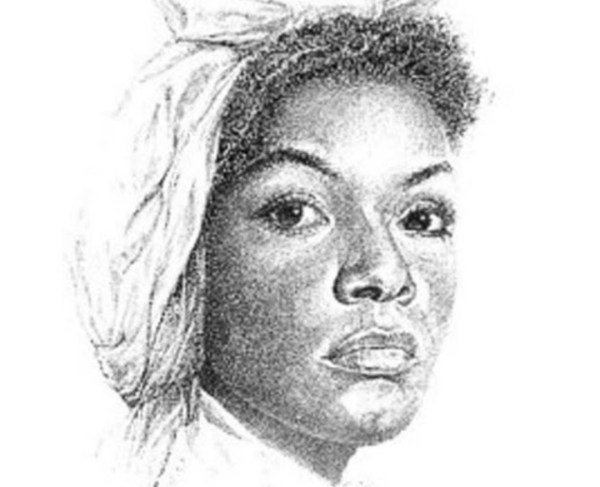 TitleSpy
War & AffiliationCivil War / Union
Date of Birth - Death c. 1840 – Unknown
Also known as "Mary Elizabeth Bowser," "Mary Jane Bowser," "Mary Jane Richards," Mary J. R. Richards," Mary. J. Garvin," "Mrs. John T. Denman," and "M. J. Denman" 
Mary Jane is known by many names; the most famous, and erroneous, one being "Mary Elizabeth Bowser." In 1911, Annie R. Van Lew Hall, niece of Elizabeth Van Lew, claimed in a Harper's Magazine article that "Mary Elizabeth Bowser" worked as a spy for her aunt. Annie reported that Mary was hired from the Van Lew's as a slave by Jefferson and Varina Davis to work in the Confederate White House. While there, Mary was able to copy important documents from Jefferson Davis's desk and send them to the Union forces. This account is false, but the base facts are correct: Mary Jane was a spy for the Union, and she was associated with Elizabeth Van Lew.  
Mary Jane was born circa 1840 in Richmond, Virginia, as a slave to the Van Lew family. Later in life she asserted that her mother was white, and her father was Black. During the early nineteenth century, slave status was dictated by the mother's status, so this account is questionable. Her exact lineage is unknown. On May 17, 1846, Mary Jane was baptized in St. John's Church, whose predominately white congregation the Van Lew's were members. This special treatment continued when she was sent to either Philadelphia, PA, or Princeton, NJ, to attend school. On December 24, 1855, Mary joined 55 black emigrants and the white missionary Reverend J. W. Horne and his wife on a voyage to Liberia to become a missionary with the American Colonization Society. She was in Liberia for five years. Throughout this time, Mary wrote to Elizabeth Van Lew and Elizabeth's mother Eliza about the difficult conditions in the colony. Eliza paid for and secured her return passage to Richmond.  
On April 16, 1861, Mary Jane married Wilson Bowser at St. John's Church. There is no evidence that Mary ever used his last name and their marriage was short lived. She is referred to as "Mary Jane Richards" during this time. At the onset of the Civil War, Mary worked for Elizabeth Van Lew. While the exact spying she did for Van Lew during the Civil War is unknown, Van Lew wrote "most generally our reliable news is gathered from negroes, and they certainly show wisdom, discretion and prudence, which is wonderful." Elizabeth Van Lew had 12, black and white, informants in her spy ring. From 1861-1863, her informants helped secure food and medicine for Union soldiers imprisoned in Libby Prison and even helped some escape. In 1864-1865, the informants started gathering military and political intelligence and smuggling them to the Union army. Mary helped through both phases.  
After the war, Mary became a teacher for the Freedman's Bureau. She taught in Richmond, Manchester, and Norfolk in Virginia, moved to Jacksonville, Florida, for some time, and then set up a school in St. Marys, Georgia. During this time, she added the initial "R" to her name and went by "Mary J. R. Richards." In addition, in 1865 she spoke about her time in Liberia and her wartime efforts in New York. She spoke at the Abyssinian Baptist Church in Manhattan on September 11, 1865, and the African Methodist Episcopal Church in Brooklyn two days later. For these speaking engagements, Mary went by the name "Richmonia Richards" and "Richmonia R. St. Pierre" respectively.  
In June 1867, she signed a letter resigning from her position as teacher in St. Marys as "Mary J. Garvin" and states that she is going to West Indies to be with her husband. However, two months later she is reopening the school with no records showing she went to the West Indies or was married. In 1868, she is using the name "Mrs. John T. Denman" to sign a request to move positions to a school closer to Atlanta to be near her "husband" who is stationed there. There was a man stationed there, but no marriage certificate has been found.  
The last evidence we have of her existence is from a correspondence in 1870 between Elizabeth Van Lew and herself. While the letter is signed "M. J. Denman," the handwriting matches Mary Jane's style, the tone toward Elizabeth Van Lew matches other correspondences found between the two, and the details in the letter help connect "M. J. Denman" to Mary Jane. This letter is thanking Van Lew for the money that she sent while also encouraging Van Lew not to send more as Mary Jane tries to make a living as a seamstress and a teacher in New York City.  
Researchers are still finding information about Mary Jane's life, namely Dr. Lois Leveen, whose work informed much of this article. Her story, while fragmented, touches on numerous issues facing black women before, during, and after the Civil War. She was associated with the colonization movement in Africa, the transition between slavery and freedom, the role of black women during the Civil war, and the difficulty in navigating the Reconstruction-era.