Lloyd Tilghman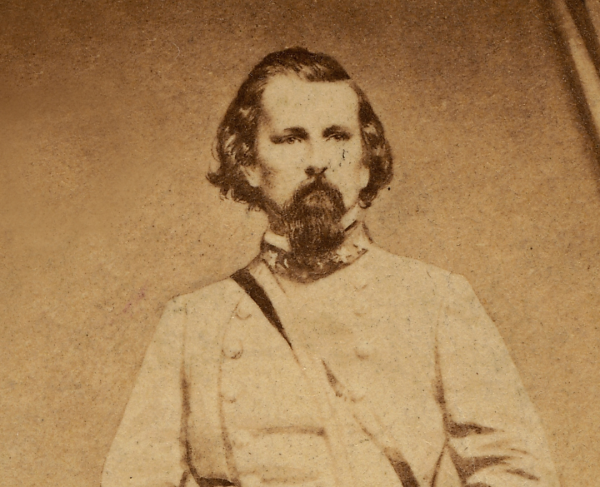 TitleBrigadier General
War & AffiliationCivil War / Confederate
Date of Birth - DeathJanuary 26, 1816 - May 16, 1863
"Poor Gen. Tilghman – he was brave to a fault," lamented Mississippi diarist Emilie McKinley, upon learning of the general's death.
The "brave to a fault" Lloyd Tilghman was born on January 26, 1816, to a prominent family on Maryland's Eastern Shore. He attended West Point, graduating in five years near the bottom of the Class of 1836. He soon resigned from the army to become a civil engineer, working on the country's growing railroads. He, too, became a husband and a father, having married Augusta Boyd, with whom he had six children.
When the Mexican-American War broke out, Tilghman rejoined the army and served as an artillery captain. Afterwards, he and his family moved to Paducah, Kentucky, where he resumed his life as an engineer. He worked on the Baltimore and Ohio Railroad, among others, and served as the lead engineer in the construction of the Panama Railway in Central America.
After the Civil War began, he immediately joined the Confederate Army; his decision for doing so rested in his belief that the US army was violating Kentucky's declared neutrality by continuing to recruit soldiers from the state. He was briefly colonel of the 3rd Kentucky Infantry Regiment but was promoted on October 18 to brigadier general. Soon after, General Albert Sidney Johnston sent him to take command of the newly constructed Forts Henry and Donelson. His experience as an engineer would come in handy as he struggled to construct defenses for the forts, but the poor location of them, especially Fort Henry, would make his efforts futile.
On February 6, 1862, Brig. Gen. Ulysses S. Grant and Flag Officer Andrew H. Foote attacked Fort Henry; the low ground on which Fort Henry was situated allowed water from the Tennessee River to seep into the fort, disabling a large amount of their guns. Realizing the situation was hopeless, he sent most of his garrison to Fort Henry's sister, Fort Donelson, while about a hundred men were left in the defenses of Fort Henry. After a prolonged bombardment by Foote's fleet, Tilghman decided to surrender. Despite this loss, Confederate President Jefferson Davis remarked that none "more heroically, more patriotically, more singly served his country than Tilghman at Fort Henry." Foote himself complimented Tilghman, calling his defense of the fort "gallant." Now a prisoner of war, Tilghman was sent to Fort Warren in Boston Harbor, until later in the year, when he was exchanged for Union Brig. Gen. John F. Reynolds.
Tilghman was then assigned to Mississippi in General Earl Van Dorn's Army of the West. On May 16, 1863, at the Battle of Champion Hill, leading up to Grant's siege of Vicksburg, General John C. Pemberton ordered Tilghman and his men to cover his retreat back to Vicksburg. In the midst of the action, Tilghman was struck by a shell in the chest and died within hours, his son at his side.
He was buried in a Confederate cemetery in Vicksburg, before being reinterred decades later to be buried in Woodlawn Cemetery in New York to be beside his wife.
Help Preserve 32 Acres at Chickasaw Bayou and Champion Hill
See every dollar matched $6.50-to-$1 when you make a gift to nearly 32 acres of prime, unprotected battlefield land at Chickasaw Bayou and Champion...
Related Battles
Battle Facts
Hinds County, MS | May 16, 1863
Result: Union Victory
Estimated Casualties
6,297